Welcome to the
ARA Christmas & Holiday Resource Hub
With the end-of-year shopping season fast approaching, this page offers a specially curated collection of reports, consumer spending insights, podcasts, and media releases, all designed to enhance your strategic holiday planning. Recognising the paramount importance of Christmas in the retail calendar, the ARA is dedicated to providing you with the essential tools and insights needed for a successful season, this year and for many more to come. Explore our carefully selected resources to navigate the holiday retail landscape with confidence.
As always, our membership team is here to help if you need any assistance during the holiday period, so don't hesitate to reach out
via email
or on 1300 368 041.
Countdown to Christmas Day
BECOME A SUBSCRIBER
Join our mailing list today and receive our weekly newsletter,  industry updates and bespoke events.
Christmas & Holiday Spending Forecasts
Christmas & Holidays Trading Hours Summary
2023 - 2024
Presenting the Christmas & Holidays Trading Hours Summary for 2023-2024, a practical resource designed to guide retailers through this busy period.
This document outlines the projected trading hours for the upcoming Summer shopping season, providing a straightforward and organised overview of when businesses should expected to open and close their doors during the festive holiday period depending on their location and exhemption status.
Stay up to date with the ARA's latest media release updates this holiday season
Media Release
Black Friday weekend to make up more than a quarter of holiday purchases – hitting $6.36bn  This weekend's Black Friday and Cyber Monday extravaganza is set to account for more
Read More »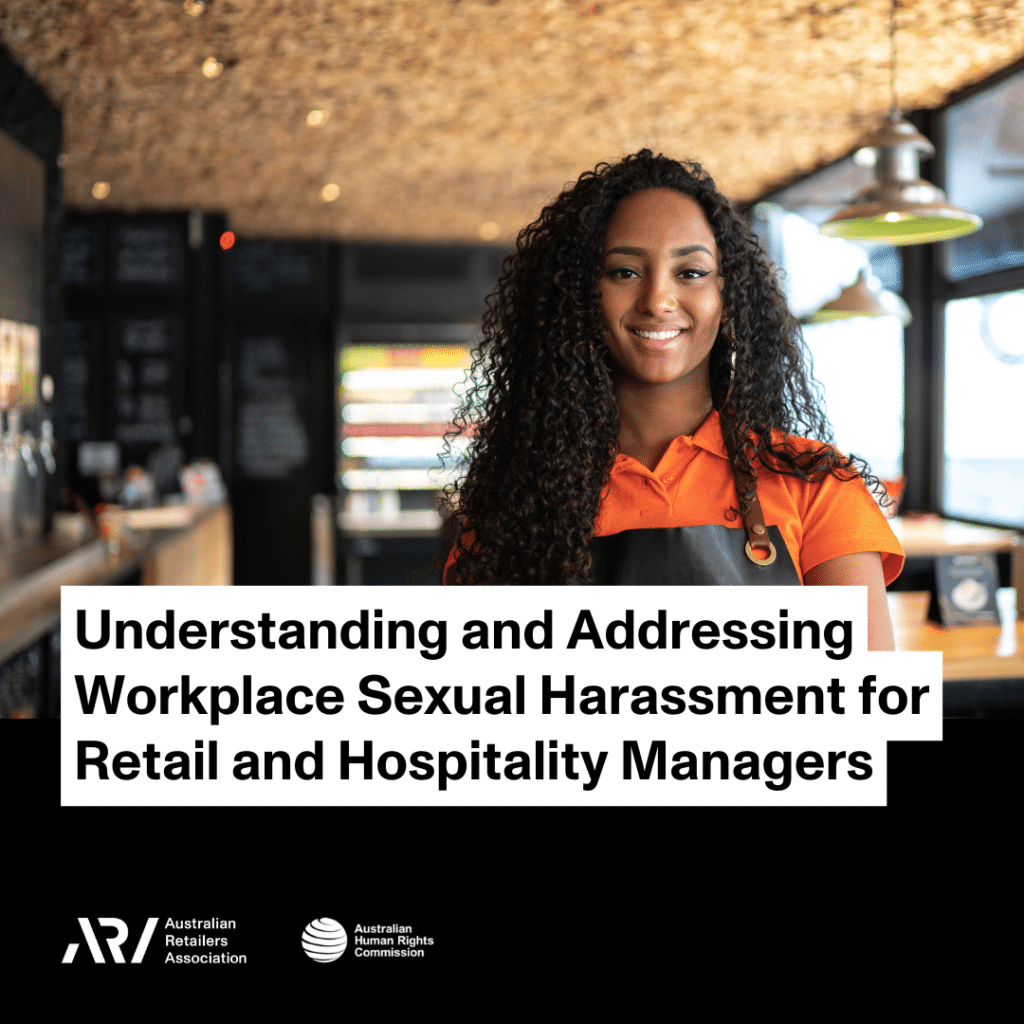 Understanding and Addressing Workplace Sexual Harassment for Retail and Hospitality Managers
The Australian Retailers Association, in collaboration with the Australian Human Rights Commission, have released a new course designed to enhance our sector's understanding of workplace sexual harassment, and the rights and responsibilities of employers and workers.
It is crucial that employers understand that irrespective of their size or available resources, organisations and businesses are obligated to fulfil the positive duty as mandated by the Sex Discrimination Act of 1984.
In just 3 hours of self-paced online learning time, this course equips learners with invaluable insights into understanding the origins of sexual harassment, its repercussions on both businesses and communities, how it can thrive if left unchecked, and, most significantly, how to cultivate a harassment-free workplace.
We encourage employers to consider investing in training for their entire workforce. Contact our team at 
training@retail.org.au
 to learn more.
Self-paced online micro-course: Manage Customer Aggression
Prepare your team for a seamless and stress-free holiday shopping season by enrolling in our Manage Customer Aggression micro-course! As the shopping frenzy intensifies, equip your team with invaluable skills to de-escalate tense situations, create positive customer experiences, and ultimately boost sales and customer loyalty. Our online, on-demand course offers industry-recognised certification and practical insights, ensuring your team is holiday-ready and capable of delivering exceptional service. 
Explore our full library of self-paced micro-courses
Prepare for the holiday shopping frenzy with the Retail Institute's online courses! Elevate your team's skills and knowledge to conquer the peak Christmas shopping period. Our comprehensive programs are designed to help teams upskill and excel in the world of retail. Our courses cover everything from inventory management to customer service strategies, ensuring retail teams are ready to meet the demands of the busiest shopping season.
Retail Therapy Podcast Christmas Bonus Episodes 2023
Looking for more insights? Dive into the ARA's highly acclaimed Retail Therapy podcast! Discover our special Christmas episodes below, and stay tuned for more exciting releases coming your way.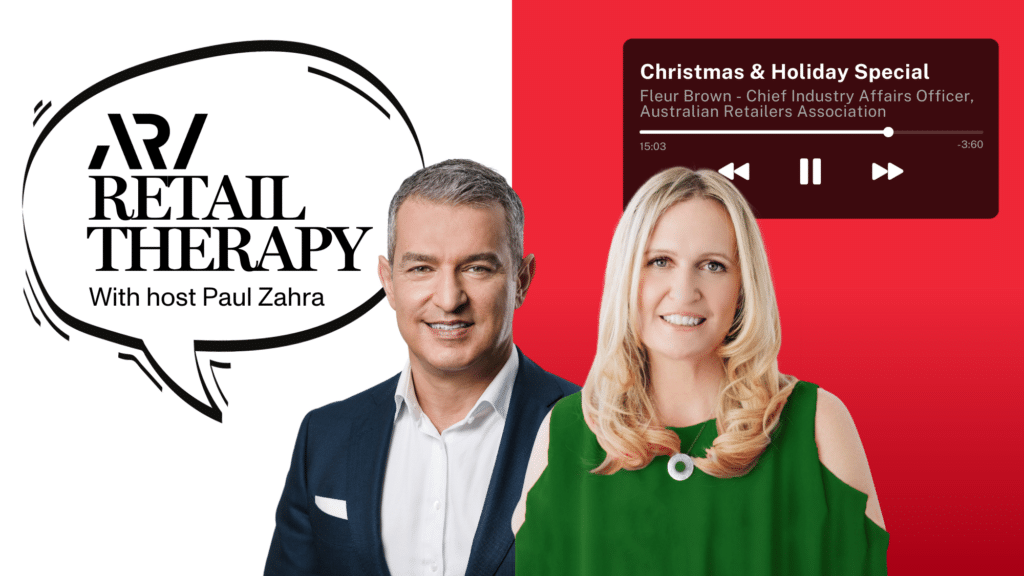 'Tis the season to be shopping, and the retail world will soon be buzzing with festive delight. In this episode, we're diving deep into the
Listen now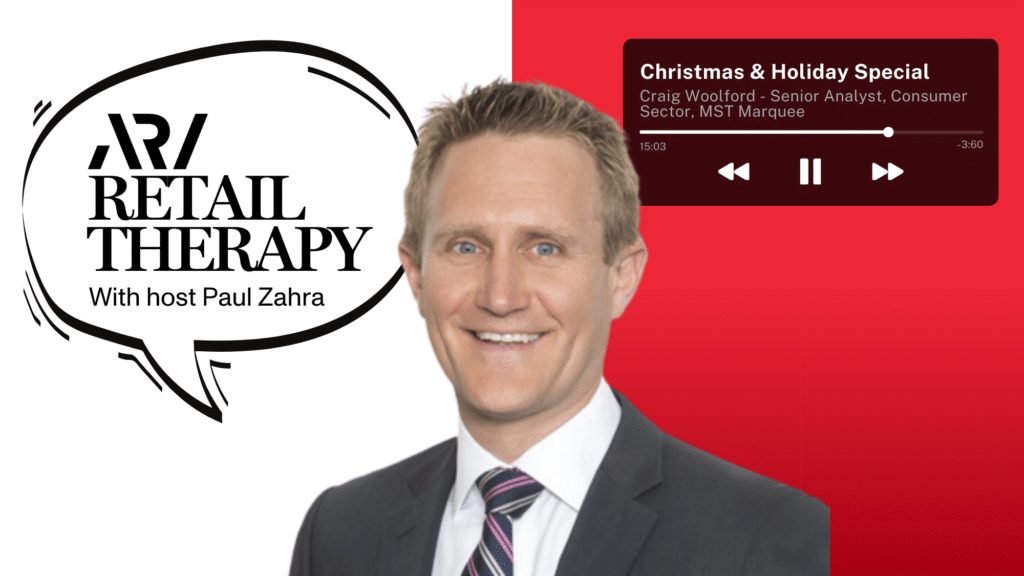 The holidays are fast approaching, and retailers are in preparation mode for the Christmas shopping rush. There's a bit more uncertainty for the industry this
Listen now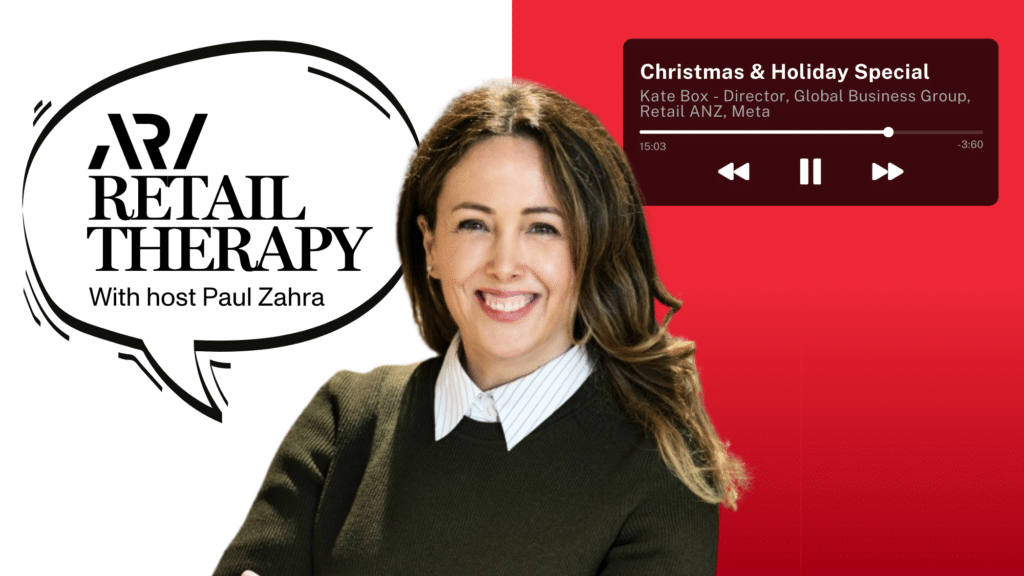 The holidays are upon us and retailers are in deep preparation for the Christmas shopping rush. It's going to be an unpredictable festive trading season
Listen now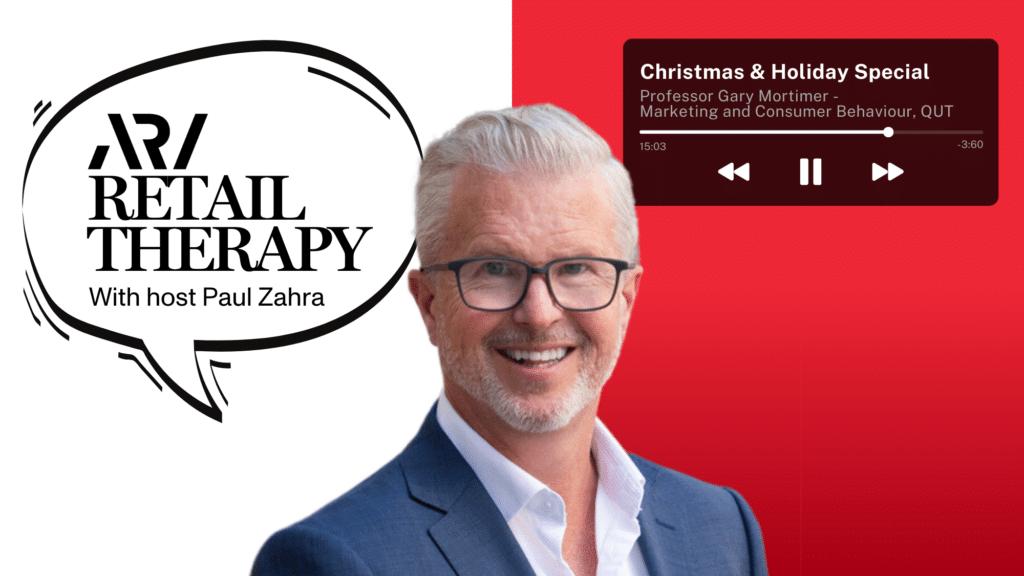 Welcome to another special Christmas episode of Retail Therapy. Christmas is right around the corner, marking the peak season for the retail industry. This upcoming
Listen now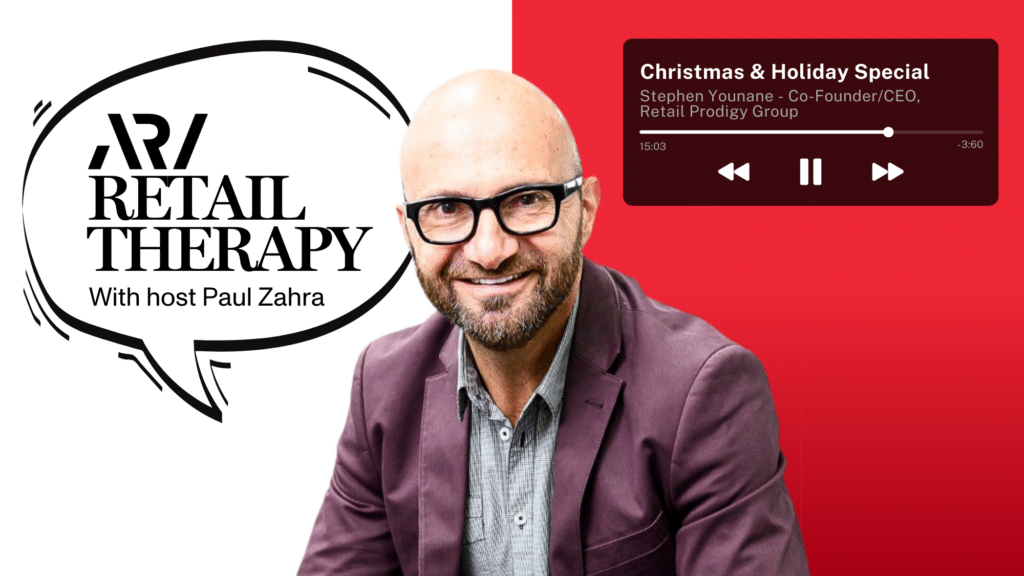 Welcome to the fifth and final special Christmas bonus episode of Retail Therapy for the year. As the holiday season rapidly approaches, retailers are gearing
Listen now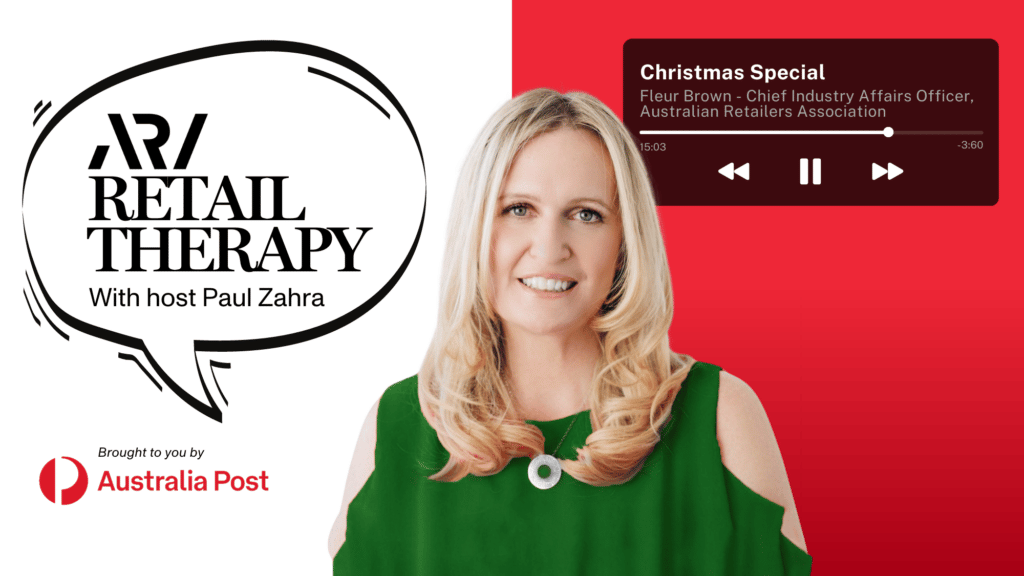 The holidays are fast approaching and retailers are in preparation mode for the Christmas shopping rush. There's lots of challenges facing our industry in terms of supply chain and staff shortages, but plenty to be optimistic about from a sales point of view.
Listen now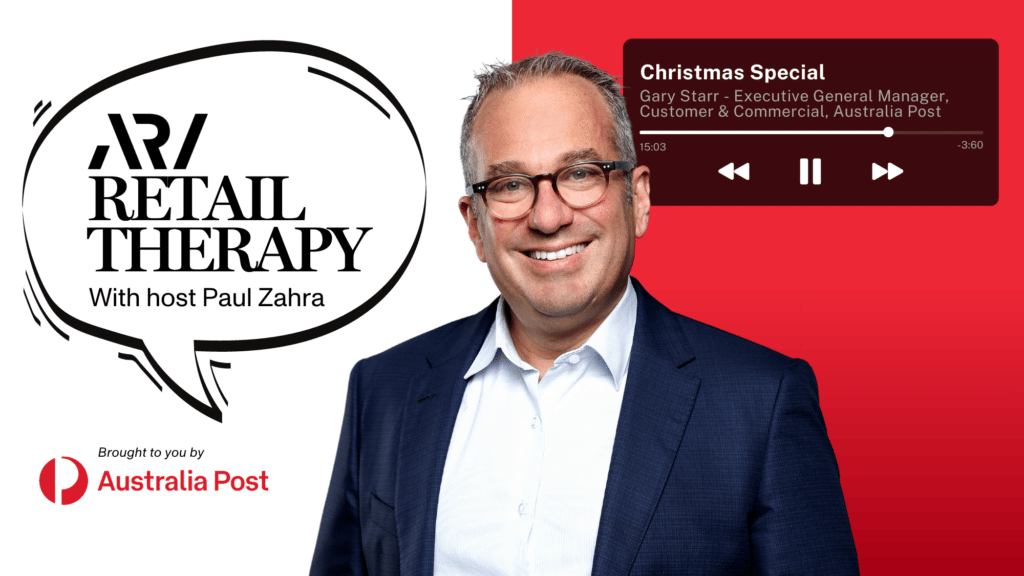 Australia Post plays an integral role in supporting retailers through this busy trading period and in this bonus episode, Gary gives us an overview of the state-of-play for the postal service this Christmas.
Listen now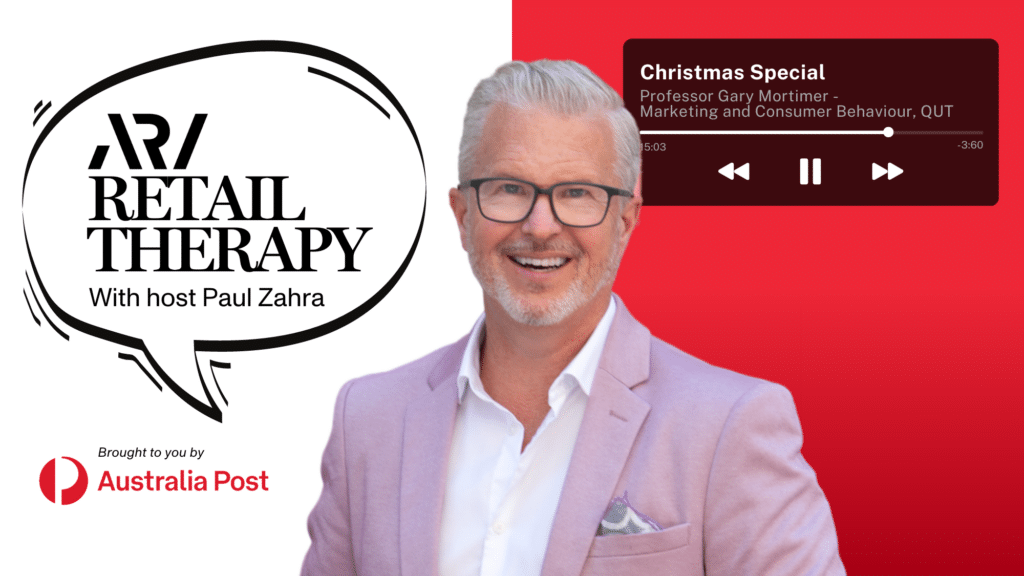 Introducing the insightful Gary Mortimer, Professor of Marketing and Consumer Behaviour at QUT Business School and Chair of the ARA Consumer Research Committee.
Listen now
Australia Post's 2023 Christmas Sending Dates
Recommended business lodgement dates for domestic parcels
Australia Post's recommended last lodgement dates are based on where you're sending from and sending to.
Send your parcels as early as possible and by the below dates, so they have the best chance of arriving
in time for Christmas. 
Christmas Season Insights: Experts deliver forecast for 2023
Unwrap These Christmas Insights and Reports:
'Tis the Season to Get the Full Picture!
The 2023 Holiday Guide for Retailers
What's at the top of retailers' holiday wish lists this year?
Loyal shoppers. In an era when 20% of customers deliver an astonishing 150% of profits, improving customer retention and growing share of wallet has never been more important. The problem? Retailers are walking a tightrope as waning demand and higher costs pressure margins.
2023 Retail Holiday Report
Deloitte's new Retail Holiday Report: Navigating the retail challenges in a shifting economy has arrived! 2023 unearthed five major emerging trends and challenges that have significant implications for the year ahead. This annual report presents data-driven insights to help retail businesses understand and navigate these fast-changing times.
Australia Post's Peak Playbook
Inside this toolkit you'll find resources to support you every step of the way, from preparing labels and parcel lodgement, to offering tracking, notifications and estimated delivery dates with greater accuracy than ever before.  You'll also find a calendar of key eCommerce events and new and improved forecasting and industry insights.
Afterpay's Festive Forecast Report
Sleigh your sales targets with Afterpay this holiday season, with a little help from these exclusive insights into how Aussies will shop and save.
Get real-time Cyber Week results with Salesforce's Shopping Insights HQ
The Black Friday and Cyber Monday extravaganza is set to account for more than a quarter of all holiday purchases in 2023, with price-conscious shoppers doing their due diligence to find the best deals. 
Findings from Salesforce, released by the Australian Retailers Association (ARA), found online shopping traffic is up 5% year-on-year but hasn't driven a significant change in sales – suggesting consumers are doing their research, making their own price comparisons and shopping thoughtfully and cautiously. 
12 Ways to Christmas
2022 Resources