IGDS World Department Store Summit
October 11 @ 8:30 am

-

October 12 @ 2:00 pm

+04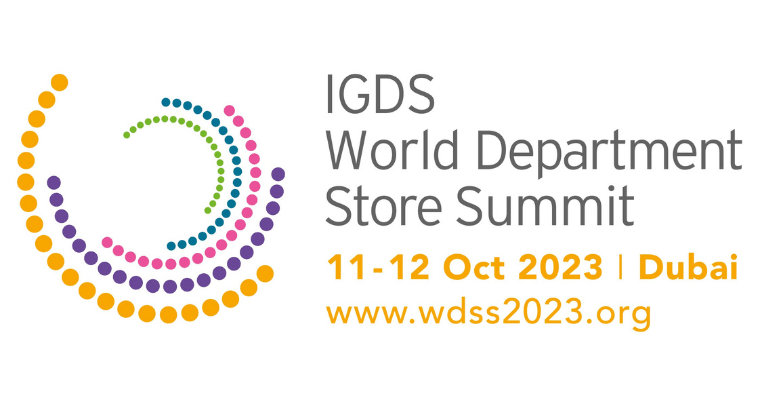 The IGDS World Department Store Summit (IGDS WDSS) is the industry's annual get-together of CEOs and senior executives from leading department stores, brands and business partners. Our forthcoming 14th IGDS WDSS, held for the first time in the Middle East, proposes an ambitious agenda addressing the many current challenges and showcasing compelling new avenues for future developments.
Leaders are facing unprecedented pressure and time-constraints in which to make pivotal complex strategic decisions in all aspects of the business. Key priorities have to be set and innovative initiatives launched and implemented today for what is needed tomorrow
In the aftermath of the pandemic, the world is dealing with a new set of issues marked by political tensions, inflation, polarised societies, risks of climate change and the public's existential questioning. This global polycrisis is affecting customer behaviour, increasing the level of uncertainty and upsetting the global retail sector including department stores. With a focus on customers and retail technology, looking into the future is all about seizing the many opportunities and chances by accelerating forward-thinking processes.
Dubai, the commercial centre of the Arabic world and the Middle East as well as one of the globe's most exciting retail hubs, is the ideal place to become inspired by a compelling and mind-stretching agenda. The two-day in-person Summit is a unique opportunity to exchange important experiences, network and compare insightful notes with peers from around the world.
Reduced registration fee for WDSS2023 available to ARA Members. Use the code ARADUBAI to save 10% on ticket pricing.
Theme: 'Investing for the Future'
Speakers: Outstanding C-level speakers and experts from leading department stores, brands and various industries.
Audience: Board Members, CEOs and Senior Executives from department stores, brands, suppliers and major retail related industry stakeholders worldwide.
Programme:
Wednesday, 11th October 2023: WDSS Sessions 1 to 4 (8.30am – 5pm) | Official Dinner & Awards Ceremony (7pm)
Thursday, 12th October 2023: WDSS Session 5 to 7 (8.30am – 2pm) | Optional Store Visiting Programme (2pm)
Venue: Hotel Ritz-Carlton DIFC, Dubai
Organisers: Al Tayer Insignia and IGDS (Intercontinental Group of Department Stores)
Cut-off Date: 15th September 2023
Register Now