Sustainability Accelerator – Climate Action Workshop
March 21, 2024 @ 8:00 am

-

March 22, 2024 @ 5:30 pm

AEDT

$1,800.00 - $2,200.00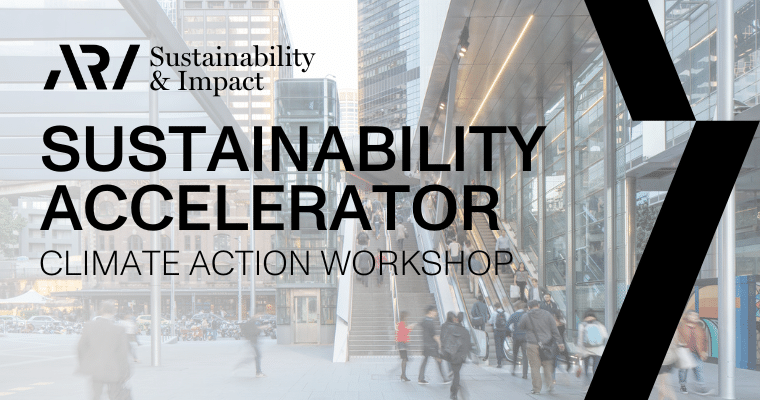 Off the back of success of our March 2023 event, the ARA is thrilled to again host the Sustainability Accelerator – Climate Action Workshop, in 2024.
This two-day event brings together key climate change and renewable energy consultants into the one room, to provide detailed and tangible strategies for retailers in achieving net zero.
A key highlight for attendees in our 2023 intake has also been the ability to network and discuss barriers to implementation with peers, which continues during monthly attendee roundtables to discuss progress.
Key outcomes of the workshop:
· Access to sustainability thought leaders combining science, strategy and real-world outputs
· An understanding of your carbon footprint and how to prioritise key areas for reduction
· Clear guidance on how to make the switch to sustainable alternatives and how to galvanise cross-functional support
· Discussing barriers and challenges, as well as providing and receiving advice from your peers
· Support in developing your own Climate Action Plan to guide your Race to Zero
Tickets are limited so get in quick!
If you have any further questions, get in touch with our sustainability team at sustainability@retail.org.au