Aussies serve up a $20 billion feast this Christmas
Media Release Retail events UPDATE
Friday 15 December, 2017: With Australian consumers expected to spend over $20 billion on grocery items this Christmas, the Australian Retailers Association (ARA) believes physical retailers will start to see a vast increase in foot traffic across local and inner-city stores this weekend as Australians stock up for their Christmas celebrations.
Russell Zimmerman, Executive Director of the ARA said with foot traffic increasing 7.5% week-on-week across bricks-and-mortar stores, the ARA believes Australians will increase their food spending by 3.27% during the Christmas period.
"Although more and more consumers are buying their Christmas groceries online, online retailers can only do so much leading up to the big day," Mr Zimmerman said.
"Shoppers who have not yet ordered their Christmas groceries online will instead be heading into town to spend big at food retailers across the country to ensure they are ready for their Christmas feast."
Bryan Skepper, Sydney Fish Market General Manager, said they are expecting more than 100,000 shoppers to visit the Sydney Fish Market between 5am on Saturday 23 December to 5pm on Sunday 24 December to source their fresh seafood for this year's Christmas lunch.
"The 36-Hour Seafood Marathon is a long-standing tradition where visitors can collect more than just seafood; they can source advice on the best wines and beer to pair with their meal from the bottle shop; or pick up fresh bread from the bakery."
With extended trading hours in place, the ARA believes the festive season will drive supermarket sales up in the last weeks of December, exceeding last year's sales by 3.27%.
Michael Jackson, Director of Merchandising, Marketing & Customer Insights at Endeavour Drinks Group, said any Christmas lunch wouldn't be complete without an excellent beverage selection.
"Rosé continues to be the fastest growing category in wine this year, but we believe Aperol and Campari Aperitifs will be the biggest trend in spirits this summer," Mr Jackson said.
"While the Great Northern continues to drive the mid strength category for beer lovers, Pure Blonde Cider is leading a change to the Cider category with its focus as a lighter and healthier drink."
With only two weeks until Christmas, and foot traffic on the rise, the ARA urge retailers to be prepared for a surge in shopper traffic this weekend as Australians stock up for their Christmas celebrations.
"With consumers to hit the stores late this week we also ask that shoppers remain patient as retail staff manage the increased number of customers," Mr Zimmerman said.
To view the ARA and Roy Morgan's Annual Pre-Christmas Sales Predictions for 2017 please click here.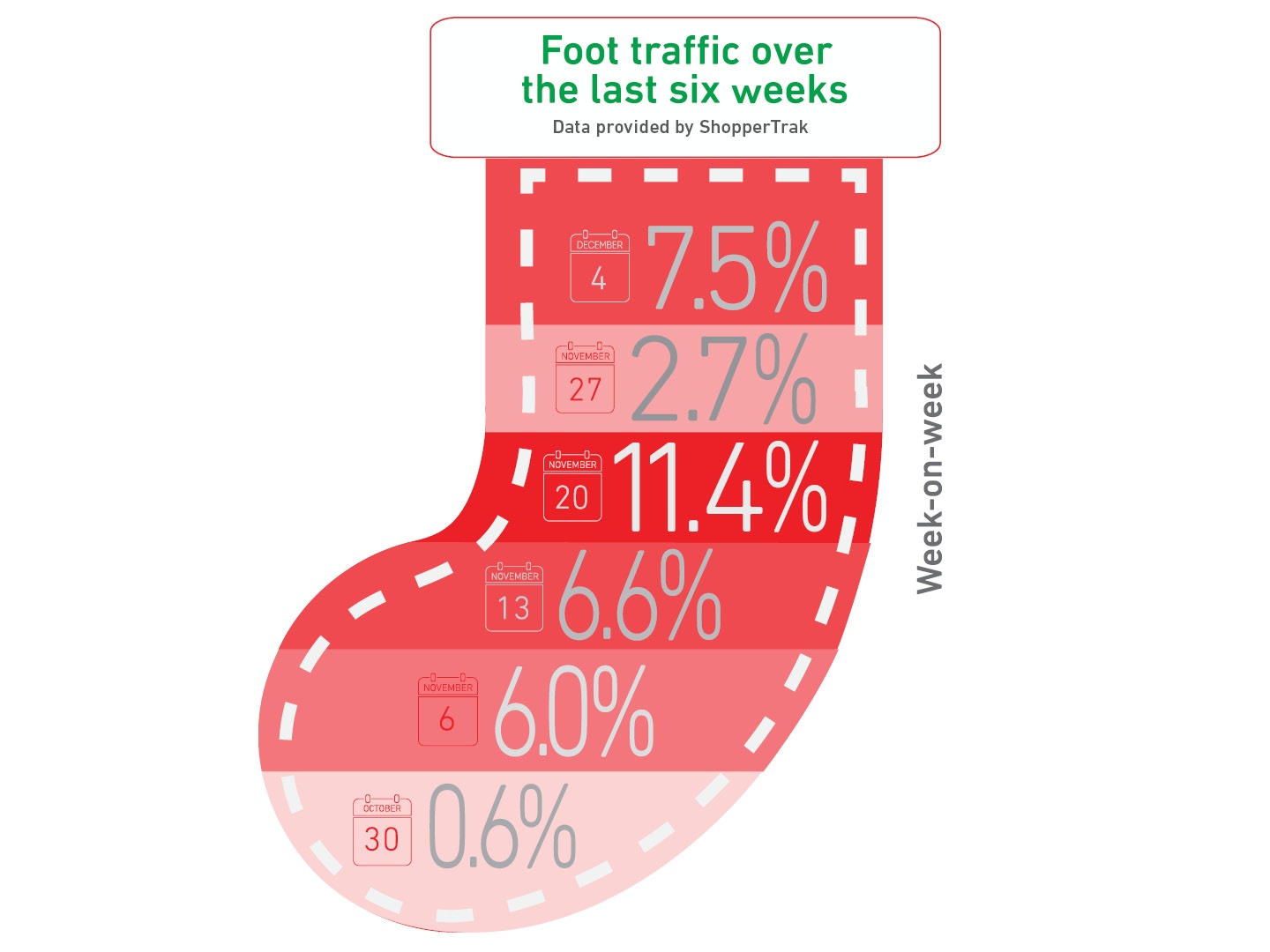 -ends-
For interview opportunities with ARA Executive Director Russell Zimmerman call the ARA Media Team on 0439 612 556 or email media@retail.org.au
About the Australian Retailers Association:
Founded in 1903, the Australian Retailers Association (ARA) is the retail industry's peak representative body representing Australia's $310 billion sector, which employs more than 1.2 million people. The ARA works to ensure retail success by informing, protecting, advocating, educating and saving money for its 7,500 independent and national retail members throughout Australia. For more information, visit www.retail.org.au or call 1300 368 041.
Get support

Become a member
Get course updates & offers straight to your inbox