Online retailer, Ozsale, has paid a penalty of $10,800 after being issued with an infringement notice by the Australian Competition and Consumer Commission (ACCC) following an investigation into Ozsale's consumer guarantees policies and practices.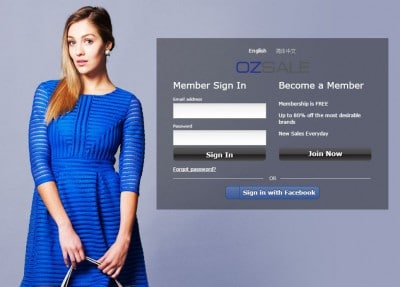 Ozsale operates flash sales websites including Ozsale.com.au, OO.com.au, DealsDirect.com.au, TopBuy.com.au and BuyInvite.com.au.
The ACCC issued the infringement notice because it had reasonable grounds to believe that Ozsale had made a false or misleading representation about consumers' rights to remedies for faulty goods by including the following clause in its terms & conditions relating to faulty products, "Depending on the fault, you may be offered the choice of refund, repair or replacement of the item (subject to availability). The ACCC was concerned that this statement represented that the choice of remedies was at the discretion of Ozsale, when that is not the case.
"The Australian Consumer Law states that when there is major failure of a product, consumers are entitled to choose between a refund, repair or replacement, as well as compensation for any other reasonably foreseeable loss or damage," ACCC Deputy Chair, Delia Rickard, said.
"Businesses must not mislead consumers about their right to choose the way an issue is fixed when an item they buy has a major failure. The consumer guarantees regime means consumers have rights that businesses cannot exclude, restrict or otherwise modify."
"This is another strong reminder for all businesses to review the representations they make about their terms and conditions relating to faulty products to ensure that they do not contravene the Australian Consumer Law," Ms Rickard said.
The ACCC has also accepted a court enforceable undertaking from Ozsale, in which Ozsale has accepted that its terms and conditions displayed on its website were likely to give rise to concerns under the Australian Consumer Law.
As part of the court enforceable undertaking provided to the ACCC, Ozsale has agreed to publish a single refunds and remedies policy to be used across all online sales platforms operated by Ozsale that accurately reflects consumers' ACL rights, implement a compliance program, including training and a complaints handling procedure, and implement a mystery shopper program to provide ongoing monitoring of representations made by
customer service staff when dealing with ACL issues.