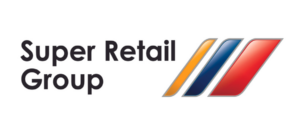 (6) Mainstreaming flexible working
(7) Preventing gender-based harassment and discrimination, sexual harassment and bullying
(14) Applying a gender equality lens to everyday option
Initiative Description

To highlight team members who advocate for gender equality and flexibility within BCF (one of the four core brands at Super Retail Group) and to provide visible leadership on these initiatives.

Context

The lifestyle and outdoor categories of boating, fishing, and camping were once seen as traditionally male dominated industries. This is reflected in our customer base and partly reflected in the workforce profile of BCF.

At September 2020, BCF had 29% of women in leadership roles. BCF recognised the benefits of diversity and, in an effort to challenge gender stereotypes and bias, the committee decided an important initiative was the promotion of role models in the business, utilising the platforms of International Women's Day and World Flexibility Day.

Action

Senior leaders championed this initiative to create a conversation about BCF's commitment to equal opportunity, regardless of gender.

All team members were encouraged to create a pledge in support of gender equality and share on our internal social media platform. Example team member pledges included: "I will call out gender stereotypes and bias", "I will fight for women's equality" and "I will maintain a gender equal mindset and support women to achieve their ambitions".

Result

Based on the internal social media campaigns to date, the team were hopeful of receiving 30 pledges to fill a 3-minute video. Instead, more than 200 pledges were received and more than 20-minutes of video was created. The video was also shared externally on LinkedIn to promote gender equality amongst our industry.
BCF also created about 50 posts on our internal social media platform raising awareness about flexible working arrangements being utilised by current team members and people leaders. Examples included: "Today is World Flexible Working Day and I am fortunate to work for a company that values flexibility and appreciates the benefits that it provides both its Team Members and the organisation. I work flexibly by working a 9 day fortnight and work from home more that I work from the office. This allows me to spend more time with my family and exercise more often! Thanks BCF and SRG for being truly supportive of flexible working! #BCFWFD21 #FWDay2021 #FlexibilityIsTheFuture #FlexWorkFullLife".
BCF's focus on these initiatives is positively reflected in their engagement results. The BCF team are above the (external) benchmark in two key D&I categories:

–  87% of the team say they fit in well with the culture and the way we do things here (benchmark 83); and

–  84% of the team are able to balance work and personal life in a way that works for them (benchmark 80)

Lessons Learnt

Vision and purpose – along the way we got much clearer about what we were trying to do, the reasons behind it and ensuring the message was simple and not over complicated. This increased engagement, momentum and empowered more to get on board.
Dedicated focus – it is important to give the time and focus necessary in order to create something meaningful. Whilst these initiatives may appear light touch, they required a lot of planning, engagement and needed the full attention of those involved in running the initiative.
​