With new shopping seasons arriving, Christmas campaigns approaching and new products released every week, the Retail Industry is busier than ever. For new retailers about to enter the Australian market, here are ten tips to running a successful retail store.
Market research
Before opening a store, make sure there is a viable market for the products you want to offer. Investigate the local retailers to see how many of them have similar products. One of the best retailing tips is to ask local merchants how their ventures are doing. You don't need to copy their business models, instead opt for a unique style to make your merchandise stand out
High traffic location
Most of your retail success[1] will be attributed to the location of your shop, so choose the location wisely. It would be discouraging to invest in products that the local people can't purchase. Similarly, it's pointless to open a high-end shop in the low-end part of a city. To supplement this, look for a highly populated area.
Product promotion
Advertising is important for any business and inform potential clients on the location of your store will assist in developing brand awareness. There are various methods for marketing products including social media marketing, email marketing, use of retailer apps[2], flyers, among others.
Choose the best stock
Customers are always looking for the best models, more lines, and a wide range of options. So, the best strategy for stocking your merchandise is to curate a collection that provides greater benefits to customers than the competitors'. Make sure you have listed those benefits in your promotional messages.
Stay true to your name
If you decide to offer feminine products, stick to that so that your customers will always know what to expect from your store. This is synonymous with maintaining a constant theme and purpose of your business. This helps to build a firm base of loyal clients and you'll end up with a unique store.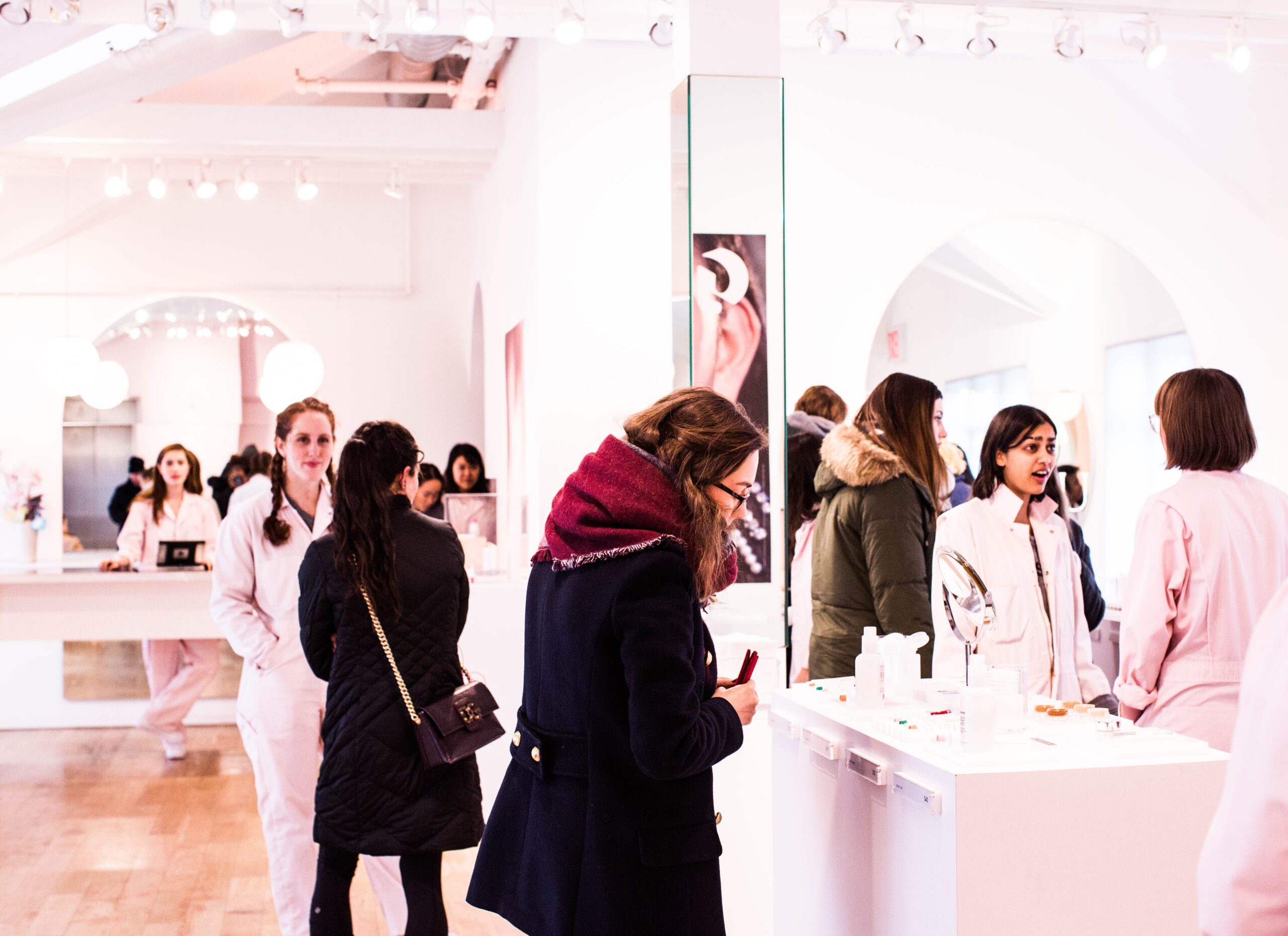 High-quality customer experience
Nowadays, customers are lured into a business through great social media pages, attractive website and striking window displays. As you employ this strategy[3], be careful not to hard-sell everything in your store. If you have a website, let it reflect a unique experience that your customers should expect when they visit your store and align this with content featured across social media channels.
Employee training
With technology dominating the retail industry, the customer experience is imperative to thrive in the competitive retail marketplace. Attention to detail is key and equipping your staff with the skills and knowledge required to operate efficiently in the business environment, will prove beneficial in exceeding your competitors and enhance facets of the business.
Keeping up with the current trends
Always keep abreast of the prevailing retail trends – both on local and national levels. Remember that not every trend will suit your business. Recognising consumer demands is important and understanding what your customers want will assist with ever-changing trends occurring within the retail sphere.
Safeguard your inventory
Theft is an unfortunate ongoing occurrence for all retailers. Undertaking regular stock takes and implementing loss prevention tactics will assist in minimising loss and monitoring stock levels. A point of service system with real-time inventory is another great way of controlling and monitoring stock counts. Installing security cameras will assist in deterring possible theft occurring within your store.
Unmatched customer service
Creating a seamless and memorable customer experience is paramount to the survival of any retail store.
Great customer service goes beyond a polite greeting. It is about ensuring that they get a wonderful shopping experience in your shop. If you have employed workers, always remind them to give their undivided attention to customers, whether they are buying or not. If customers are treated with respect, they start promoting your products through word of mouth, creating complimentary marketing and establishing a successful platform for your business to prosper.
Bio
Emily Watts is the founder of Watts Innovation, a marketing firm. She also writes for the New York Times and has co-created three books, with her work being featured on academic writing website-essayontime.com.au.
[1] https://www.entrepreneur.com/article/76368
[2] https://retailnext.net/en/blog/13-must-have-retailer-apps-to-seamlessly-run-your-store-and-increase-sales/
[3] https://www.retaildoc.com/blog/8-proven-strategies-for-retail-success