It's been another tough year for many Australians due to recurring disasters and the ongoing impacts of Covid-19. You may think this would result in consumers acting within their own self interest, but this is not the case.
Research conducted by Di Mazio Research, The Conscious Consumer Report 2021, found that consumers are more concerned about the world, social issues, global warming, and our fellow humans, but they are also ready to act on it.
62% of Australians agreed with this statement:
"During Covid, I've re-evaluated my priorities in life. If I have to buy a product or service, I'm more likely to buy it from a company that's actually doing some good" ¹
Consumers are demanding companies stand up and take social responsibility for the communities where they live and work.
"So much has unfolded over the past year globally, a lack of trust in government, corporations and social media platforms. People are angry, people are frustrated, and people are upset. One thing they do have control over is how to spend their dollar." ~ Sacha, Gen Y²
On the flip side, 1 in 6 Australians³ now live below the poverty line. People who would not normally ask for help are struggling to make ends meet. Christmas is a very challenging time creating extra pressure and stress on family budgets, loneliness and isolation for others. Many vulnerable Australians are facing a bleak Christmas – but your business can make a difference.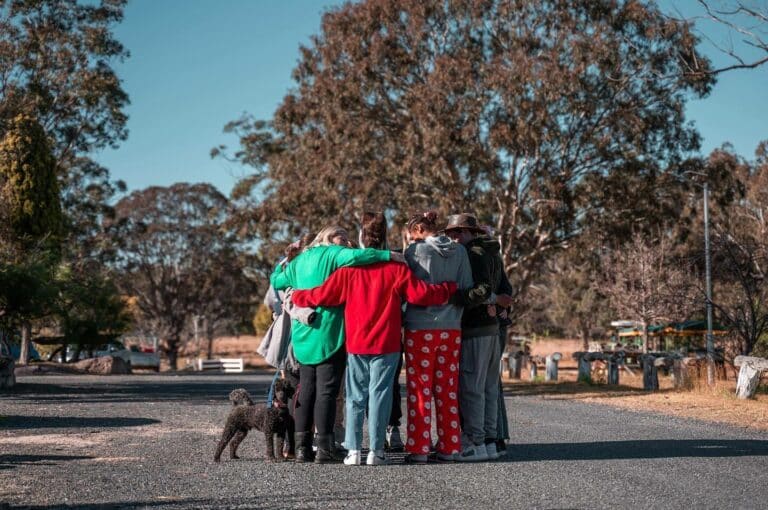 Take action this Christmas
For every $5 donated to Good360, we can deliver $100 of goods to an Australian in need.
Good360 are connectors. They connect charities, schools and society's most vulnerable with businesses willing to donate unsold or surplus goods, services and disaster recovery essentials. Their mission is to ensure the excess goods and services businesses produce every year flow to people in need rather than going to waste.
The result is a Circle of Good that reduces need and waste in our communities at the same time, so everyone benefits – from people to the planet.
Good360 can develop a tailor made Christmas Appeal for your business that will:
Build relationships with your local community
Build customer loyalty and repeat purchase
Boost employee morale
Demonstrates you are prepared to act for social good with transparent measurable impact
Good360 has DGR status, so any donation qualifies you for reduced corporate tax
How can your business get involved this Christmas?
1. Create a customer Christmas appeal
Round-up at checkout
Donate a fixed $ amount from each sale
Donate a % of profits over the Christmas sale period
$ match customer donations
2. Create a staff Christmas Appeal
Good360 can create a branded Christmas Appeal fundraising page to share with your team
If you have a competitive team we can create separate accounts and leader boards to encourage some healthy giving competition – great for team morale
Your business can dollar match every staff member dollar raised for greater impact
3. Donate brand new goods to help make this Christmas special for an Australian in need
Buy one, gift one. For every product your customer purchases, your organisation will donate a product to Good360
Good360 can help your business appeal to the crusading consumer this Christmas.
Good360 is good for businesses, people in need and the planet – Good360 benefits everyone.
Join Good360's Circle of Good today and help people and the planet.
1. Mintel, Global Consumer trends, 2021
2. Conscious Consumer Report, 2021, Di Marzio Research/BePartnerReady.com®
3. 2021 ACOSS Report