Understanding Diversity
Diversity in the workplace makes teams perform more creatively and innovatively than teams with similar backgrounds. When people react and think differently, approach challenges and solve problems differently, it can mean that customers receive a better level of service and teams achieve their goals. Diversity can cover:
Age

Family responsibilities

Gender

Physical and mental needs

Race and ethnicity

Religious belief

Language

Cultural background
Let's take a closer look at cultural diversity.
Australia is often referred to as a multicultural nation because:
Four in ten Australians are migrants or the children of migrants

One in four of Australians were born over seas

7% of Australians were born overseas in non- English speaking countries

People from 160 different countries live in Australia
This means that in our society there are many cultural groups and sub- cultures that will impact on your work and work relationships. You will need to work co-operatively and responsibly with these diverse groups. To do so you need to understand a little about what culture is and how it affects you and the team members you will interact with. Culture can then be defined as:
A person's heritage or world view

The customs or civilisation of a particular group of people

A binding force that enables a group of people to identify themselves

The way we live, the way we behave, our beliefs, values and systems
As such, culture has a great influence on people, their needs, wants, expectations and preferences. In order to create a synergy within your team and also provide quality service to all your customers you must be aware of ways in which culture influences people. Cultural influences are so ingrained in us that we automatically behave in a certain way. This is part of the reason why we find it hard to understand behaviour that is not the same as ours. If you were bought up in a society where it is polite to avert your eyes when talking to someone, you will probably be quite uncomfortable when people look straight at you during a conversation.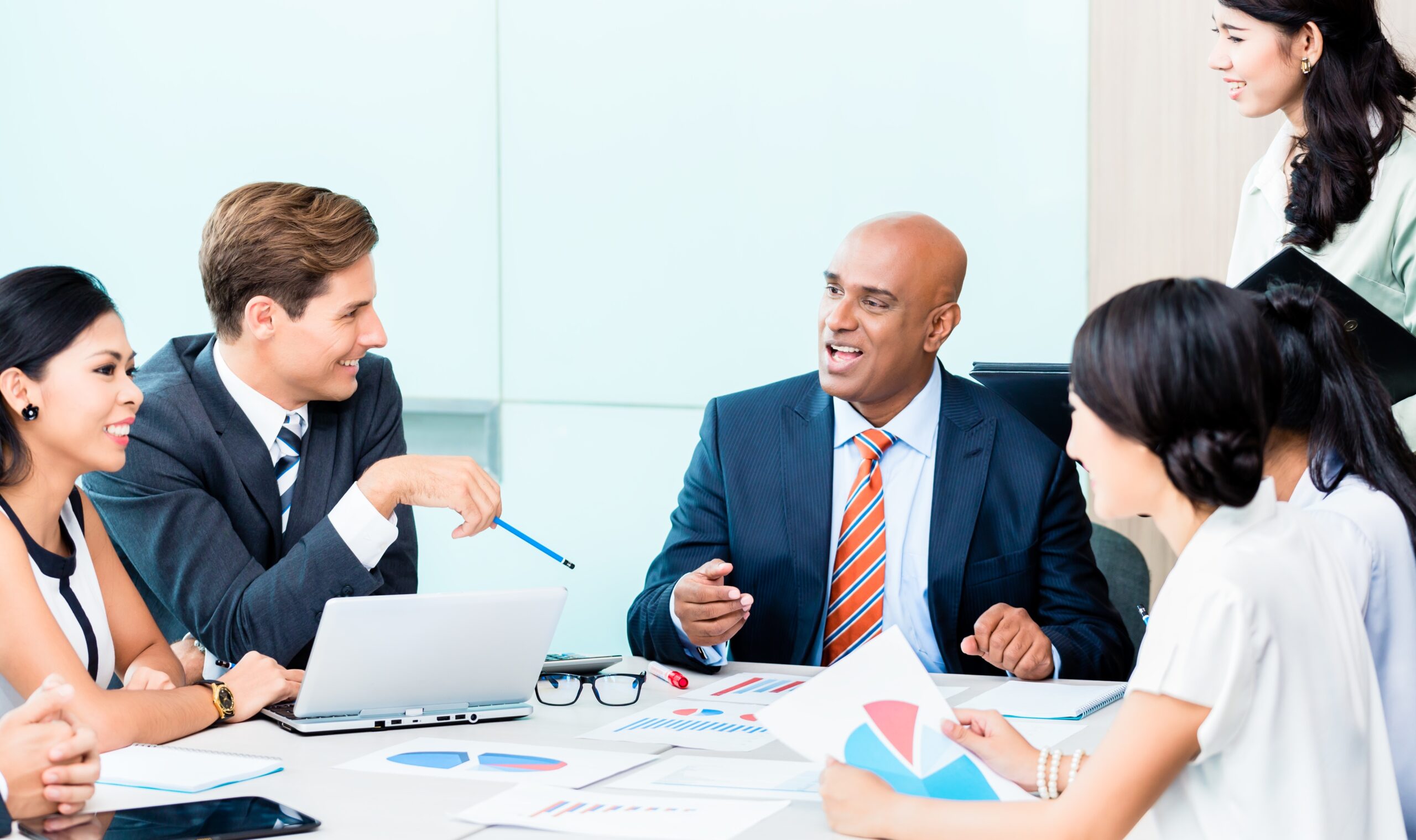 Common Cultural influences:
How you act when people first meet you

What sort of social functions you attend

How you relate to team members who are older or younger than you

The way you express your anger
Value Diversity in the Workplace
Respect for cultural diversity includes valuing their unique characteristics, qualities, cultural practices and that their needs are recognised. Recognising the individual and cultural differences of the people you are working with is the first step in being able to set up a culturally safe environment.
Principles of equity in the workplace
These principles of equity are based on the fair employment and treatment of staff and the organisations customer and staff relating to:
Treating each other with respect and dignity

Providing a safe, secure and healthy workplace environment

Making decisions that are generally based on equity and fairness

Recognising the value of diversity

Accommodating a range of cultural requirements

Taking appropriate action to eliminate discrimination, stereotyping and bias
When accommodating diversity you need to;
Challenge and strip away stereotypes

Build significant relationships with people who are different from you

Do not make assumptions about people

Look for commonalities

Set the example

Break down the communication barriers

Throw away the fear factor- prejudice stems from fear
Alternative communication strategies
Awareness of cultural differences includes realising that various cultural groups have different rules for:
Use of humour and irony

Courtesies in speech, such as when to say 'please', 'thank you' or 'excuse me'

The meaning of 'yes' and 'no'

Rules of politeness

Dress

Food preferences, choices and taboos

Use or perceptions of time
Non-verbal communication
Non- verbal messages comprise a large part of our communication in normal circumstances. When communicating with people from other cultures, and a different language base than your own, you must be even more aware of body language. Body language includes:
Gestures – nodding and shaking of the head are universally understood for 'yes' or 'no', however someone from a non-English speaking country might nod their head in friendliness and actually not understand at all.
Physical contact – hand shaking is a European practice, where as it is the custom in Malaysia for someone to clasp their hands in front of them and make a small bow.
Body space- it is very important that you are aware of the need for personal space of the individual.
Eye contact – in most western countries eye contact is considered an important aspect of communication, in some Asian cultures it can be considered impolite.
Looking to learn the art of great sales and service? The ARA Retail Institute provides leading accredited training options including workshops and masterclasses in sales and servicing. See our classes below.
{{cta('d4bfb898-d8fb-4c41-9a31-df98376cd447′,'justifyleft')}}{{cta('606b3132-4b44-4c4c-bcb2-19d83c838f27′,'justifyleft')}}{{cta('2c60c4c2-efdb-4e82-8856-c20e04a4ac86′,'justifyleft')}}