As a pivotal event in the retail calendar, Black Friday marks a time of significant consumer excitement and a flurry of retail activity. This year stands poised to continue a trend of large-scale consumer discounts on popular products and strong retail sales.


What is Black Friday?
Black Friday's origins can be traced back to the United States, typically marking the day after Thanksgiving as the unofficial start of the holiday shopping season. 
Black Friday has been rapidly embraced by Australian retailers and shoppers, it has evolved into a key date for spectacular deals and discounts, spanning various sectors from tech to fashion.


How Does Black Friday Work?
Retailers across a wide array of industries offer their products at discounted prices, these discounts vary from retailer to retailer but the savings can be quite substantial. 
Many shoppers use this as a time to stock up on gifts for the fast-approaching holiday season or purchase things for themselves that they have been eyeing off throughout the year.


When is Black Friday in 2023?
This year Black Friday falls on Friday  24th November.


Why is it Called Black Friday?
It is largely reported that the term "Black Friday" has its roots in 1950s Philadelphia, used by overworked police to describe the chaos of post-Thanksgiving crowds and traffic.
However, others claim that the term "Black Friday" signifies the shift of retailers' accounts from 'the red' (loss) into 'the black' (profit), powered by the surge in sales. 
Regardless, this phrase has since become synonymous with this bustling shopping day.


What Is Cyber Monday?
Cyber Monday, initially conceived as the digital counterpart to Black Friday, has evolved into a standalone powerhouse in the retail calendar. Originating in 2005, it marks the Monday following Black Friday, offering an array of online-exclusive deals. 
In Australia, Cyber Monday has gained traction, complementing the Black Friday weekend with extended opportunities for consumers to access substantial discounts. This day has become integral to the Australian retail landscape, reflecting the growing preference for online shopping and offering retailers a significant boost in digital sales and customer engagement.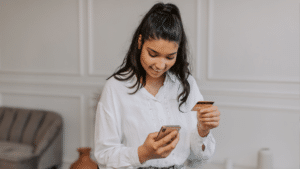 When is Cyber Monday in 2023?
This year Cyber Monday is on Monday,  27th November.

 
Black Friday and Cyber Monday Sales: What to Expect in 2023
For 2023, expect an impressive range of deals across various products and services. From technology to apparel, Australian shoppers can anticipate competitive prices, making it the perfect opportunity to snag those coveted items.
For retailers Black Friday can be great for business, but very stressful on the store owner. We produced a list of factors to consider as Black Friday and Cyber Monday approach:
Review your previous Black Friday sales figures for valuable insights on how busy you could expect to be

If you own a brick-and-mortar store, consider rostering extra staff to accommodate an influx of customers.

Review your website to make sure all relevant pages are working correctly, and your stock quantities online match your actual inventory levels.

Leverage your email list to make sure your customers are aware of your Black Friday and Cyber Monday Sales

Promote your sales across your social media platforms, or other points where your customers engage with your brand.
Research conducted by the ARA in conjunction with Roy Morgan advised that even with pre-Christmas spending reducing, the popularity of Black Friday showed no signs of slowing down.

ARA CEO Paul Zahra stated, "While projections are looking somewhat flat for the pre-Christmas period, retailers will be pleased that the Black Friday weekend sales event appears to buck this trend." Moreover, it is forecasted that the event is expected to generate sales of up to $6.36 billion in 2023 – a $188 million increase from 2022 figures.


The Impact of Black Friday on Australian Retail
Black Friday, has reshaped retail dynamics in Australia. Marking a significant uptick in sales, it catalyses a surge in consumer spending, contributing to record-breaking retail turnovers. Australian shoppers, eager for bargains, flock to both physical and online stores, generating notable economic and social impacts. This event not only boosts sales in various sectors including technology, fashion, and home goods but also highlights evolving consumer behaviours and spending patterns.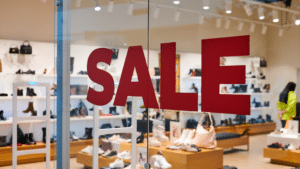 ---
Join Australia's leading retail community. Subscribe to the ARA newsletter for exclusive content on making the most of Black Friday in your business. Stay informed, stay ahead.