Our members have received powerful benefits from the ARA's policy wins over the past 6 months, including a fair and reasonable increase to the national minimum wage, and we continue our efforts to encourage deregulation of retail trading hours across Australia and call for national consistency on the treatment of retail leases for small businesses, within a framework that appropriately balances the rights of tenants and landlords.  
The ARA's policy and advocacy focus in the first half of 2022 has been on the following priorities: 
Supporting small business as the cost of doing business increases

 

Tackling the Labour and skills shortage

 

Building supply chain resilience

 

Creating inclusive and equitable workplaces

 

Sustainability – the circular economy and transitioning to net-zero

 
This advocacy has been enabled by regular engagement with government our submissions to both regulators and governments listed below.
Our Policy and Advocacy area was strengthened through Covid-19 as a result of increased member engagement and access to key data from our members and partners. 
Following the federal election this year, we are now entering a period of strategic outreach with governments to enable our sector to make a sustainable, inclusive recovery around core member priorities and emerging areas of impact. 
The ARA aims to consult with members in all submissions and parliamentary committee appearances to integrate member experiences into correspondence and testimony. If you would like to have your say as an ARA member, please send us an email to policy@retail.org.au 
To subscribe to our regular industry communications, please register here.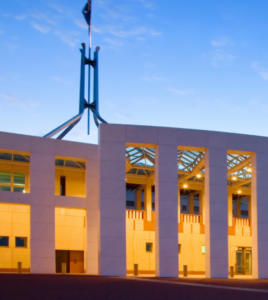 POLICY SUBMISSIONS
Stay up to date on our latest policy publications.
Our policy team is working hard to shape debate for retailers.
The Australian Retailers Association has helped to develop many industry guidelines and Codes of Practice to help retailers in addressing the issues that matter most.