Sign in to access member exclusive content
Login in to your member portal to view this OnDemand Library.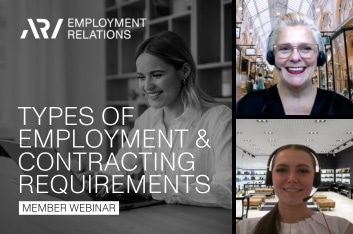 Understanding the nuances of different employment types – Casual, Full-time, and Part-time – is paramount for employers and can have numerous compliance concerns if not adhered to correctly.  Our Employment Relations team will discuss the breakdown of employment types, unpack contracting requirements, and address common pitfalls and how to avoid them.  
WATCH NOW