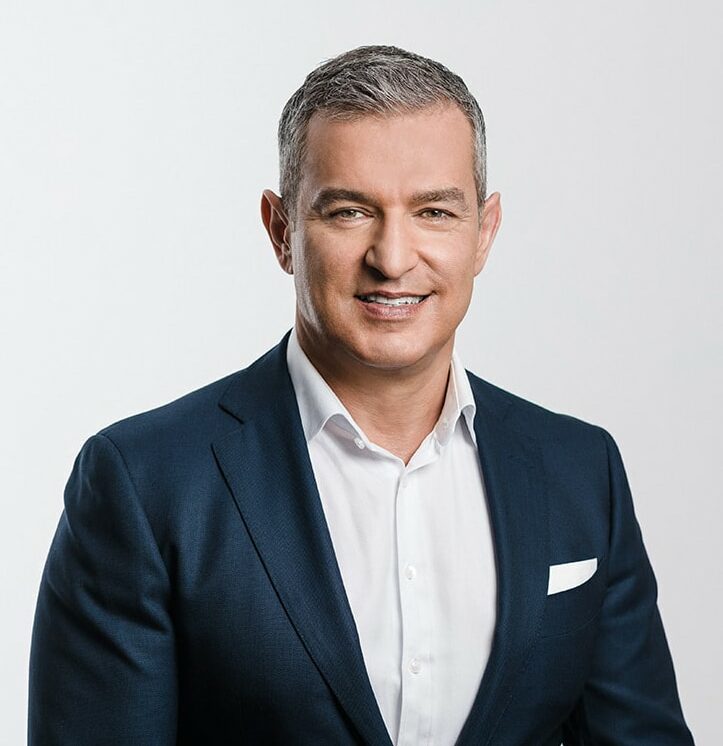 I invite you to join our powerful Australian Retailers Association community, and to involve your company and workforce in the ARA's work to advance the retail industry and our members.
We are the largest and most representative advocacy group; uniquely our members range from Australia's biggest national retailers to small independent businesses. We represent more than 120,000 retail shop fronts and online stores across the country.
The ARA's advocacy work provides opportunity for retailers to influence government at federal, state and local council level, to facilitate outcomes that benefit ARA members, and steer the direction of the retail industry as a whole.
On behalf of our members, the ARA makes strong, effective representations to Ministers, government departments and agencies, regulators, authorities, and other entities with a say in determining the framework within which Australian retailers operate.
Please contact us for more information, if you have questions, or if you're ready to join the ARA community and work with us.
Warm Regards,
Paul Zahra
Chief Executive Officer
New membership categories now available

 
RETAILER
For retail businesses of all sizes – micro, small, medium, large, group and major retailers. Must have an ABN.
ACADEMIC ASSOCIATE
For individual educators or post-graduate retail students.
INDUSTRY PROFESSIONAL
For individual industry professionals supporting the retail community, such as coaches, mentors, and non-executive directors.
INDUSTRY AFFILIATE
For industry-affiliated businesses that supply or service retailers. Must have an ABN and is not a retailer or an industry association. To be eligible, you must not be a direct competitor of the ARA Strategic Partners.
Learn what our members have
to say

Voice of the sector
Being the united voice of our $420 billion retail industry is a critical role we play – advocating for big changes at state and federal government level has resulted in numerous wins for the sector.
We speak for the entire retail sector… the scale and diversity of our member base – spanning from small-to-medium business to major retailers – makes our advocacy impact unique.
  
Employment Relations
Telephone Advice
The ARA's Employment Relations Telephone Advisory Service is open Monday to Friday, 8am – 6pm.  
Our dedicated team of legal experts are on call to assist with any of your employment relations questions… and it's all part of your ARA membership. 
  
Legal Advice
Our dedicated team of legal experts are here for you! 
 
When you gain access to ARA's legal advisers, you'll receive critical – yet uncomplicated – advice, when and where you need it, including WHS, leasing, consumer law, franchising, M&A and general law matters.
  
Online Human Resources Assistance
No HR department? No worries. 
 
To save our small-to-medium sized members time and money, we've also created a bespoke online ARA Employment Relations Management System to equip you with everything you need to simplify and manage your HR administration and compliance.
  
 

Tenancy Advice

 
Dealing with landlords? Keep your negotiations on a level playing field. 
 
We support retail businesses to find the best pathway to negotiating retail leases and other tenancy issues. When you become a member, you will have access to free initial advice from retail tenancy experts as well as a range of online resources. 
  
Data and Insights
Receive up-to-the-minute industry news and cutting-edge thought leadership on important changes affecting retail.


As well as critical benchmarking data and business management advice from an extensive network of best-of-breed strategic partners.
  
Learning and Development
Access world-class training and education inline with the changing retail environment, through our Registered Training Organisation, the ARA Retail Institute.

We specialise in providing educational courses across a broad range of topics, including retail buying, customer service and managing agressive customers, financials, visual merchandising, marketing and digital, operations, and sales and service strategy.
  
Industry Events
Members can connect with like-minded industry leaders.

The ARA hosts and facilitates events that include briefings, webinars, seminars and executive lunches. Facilitation of industry committees such as L&D, WHS, Tenancy, HR and Australian Merchant Payments Forum promotes connection and engagement for senior retail partnerships.
  
Member Benefits Program
Our newly launched member benefits program is packed full of exclusive offers on a range of products and services required in your everyday business operations.
Whether it's energy, leasing, shopfitting, payment solutions, freight or logistics, the value you receive through a membership with the ARA provides tangible cost savings.
  
Resources
ARA members have access to a library of industry-specific information, updates, guides and research: 
Members-only alerts and newsletters

 

Practical resources and best-practice guides for day-to-day retail operations

 

Exclusive webinars and events

 

Business insights articles on current issues

 

Member surveys to investigate and formulate responses to policy changes

 
  
ARA Insurance
Save on business premiums with a no obligation consultation where we'll tailor an insurance quote to match your exact business needs.

We recognise the importance of insurance as a business enabler for retail, so we teamed up with the world's leading insurance broker, Marsh, to deliver a suite of insurance and risk management offerings specifically tailored to retail..