WORKSAFE'S WORKWELL LEARNING NETWORK
The WorkWell Learning Networks support organisations to take a leadership role in bringing workplaces and experts together. The purpose is to share knowledge and implement initiatives that create safe and mentally healthy workplaces.
Retail learning network Creating Positive, Mentally Healthy Retail Workplaces

About WorkWell

WorkSafe's WorkWell Project supported employers to promote mental health and wellbeing and prevent mental injury & illness by changing workplace cultures and practices.
The Learning Networks were provided funding to support organisations to take a leadership role in bringing workplaces and experts together to share knowledge and implement initiatives that create safe and mentally healthy workplaces.
https://www.worksafe.vic.gov.au/workwell-learning-networks
About the Retail Learning Network

The ARA's role as the peak body for the retail industry was to inform, educate and advocate on behalf of our members. The ARA was the Chair organisation in the Retail Learning network. Bringing together workplaces and a consortium of partners to advise on workplace mental health and wellbeing interventions. Our membership was informed of the prevalence of mental health risks for workers within the industry, and developed innovative strategies, resources, learning materials and discussion forums to educate our members on effective prevention strategies to improve outcomes within the industry.
Purpose
Was to bring workplaces and experts together to share ideas & knowledge and provide advice & support to implement workplaces initiatives that create mentally safe and healthy environments for identified Victorian working populations.

Build the capacity of workplaces to create environments where employees can thrive.

Create long term, sustainable and organisation-wide change through collaborative efforts.
Role
The ARA was the chair organisation in the Retail WorkWell Learning Network; there to assist the retail industry to address the challenges of implementing mentally healthy workplace strategies.

Working closely together with industry specialists, retail employers and relevant industry bodies, the ARA developed effective strategies that could be implemented in any workplace.
Retail Consortium
Active participation between retailers, steering committees, Monash University, SDA, AHA and HIA.
The Network partners formed part of the consortium to:
Support Network Chairs
Provided expert advice, knowledge and ideas
Advised on best-practice methodology
Assisted in development of Program Management Plan
Assisted in delivery of Learning Network workshops as relevant
The process
Industry consultation
Data collection through surveys
Collaboration with industry specialists
Workshop solution
Implemented solutions, collect feedback
Publish reports and train team members
Get in touch with training @retail.org.au for more information.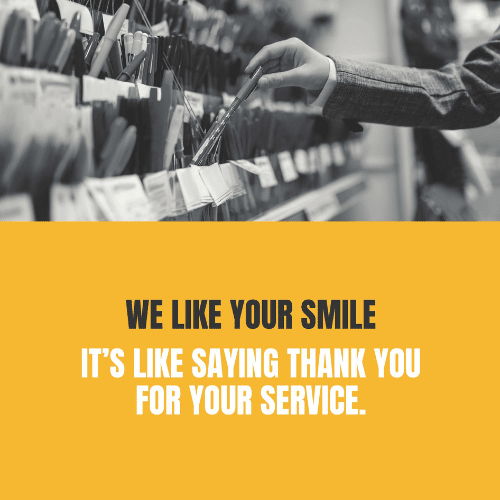 The team has created a series of ARA and workwell campaign posters, which are available for retailers to download and use at their stores.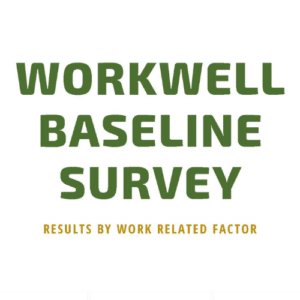 Learn more about how to create positive, mental and healthy workplaces through our workwell learning network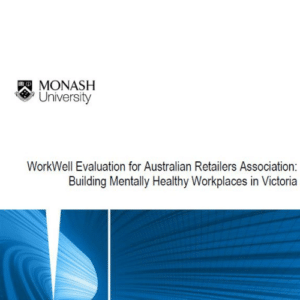 WorkWell Evaluation for Australian Retailers Association:
Building Mentally Healthy Workplaces in Victoria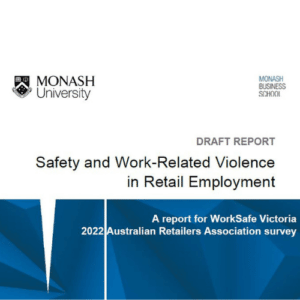 Safety and Work-Related Violence
in Retail Employment by Monash Business School.
The ARA Retail Institute (ID NUMBER: 4049) is the leading national body providing for the education, consulting and professional development needs of the Australian retail industry. The ARA Retail Institute specialises in consulting and education on a broad range of topics, including: Retail Buying, Financials, Visual Merchandising, Marketing, Operations, and Sales and Service Strategy. The ARA Retail Institute houses a suite of both accredited and non accredited training solutions; from the Diploma of Retail Management to customized in-house training programs. This suite provides a diverse and flexible range of education products to suit industry needs.