Meerta 'Stand up' by Aboriginal Artist Merindah-Gunya
Meetra is a Peek Whurrong word which translates to Stand up, reflective of the ARA's purpose to represent the interests of Australia's retail sector. The ARA proudly worked with Merindah-Gunya to create this artwork, which will be included on our Reflect Reconciliation Action Plan.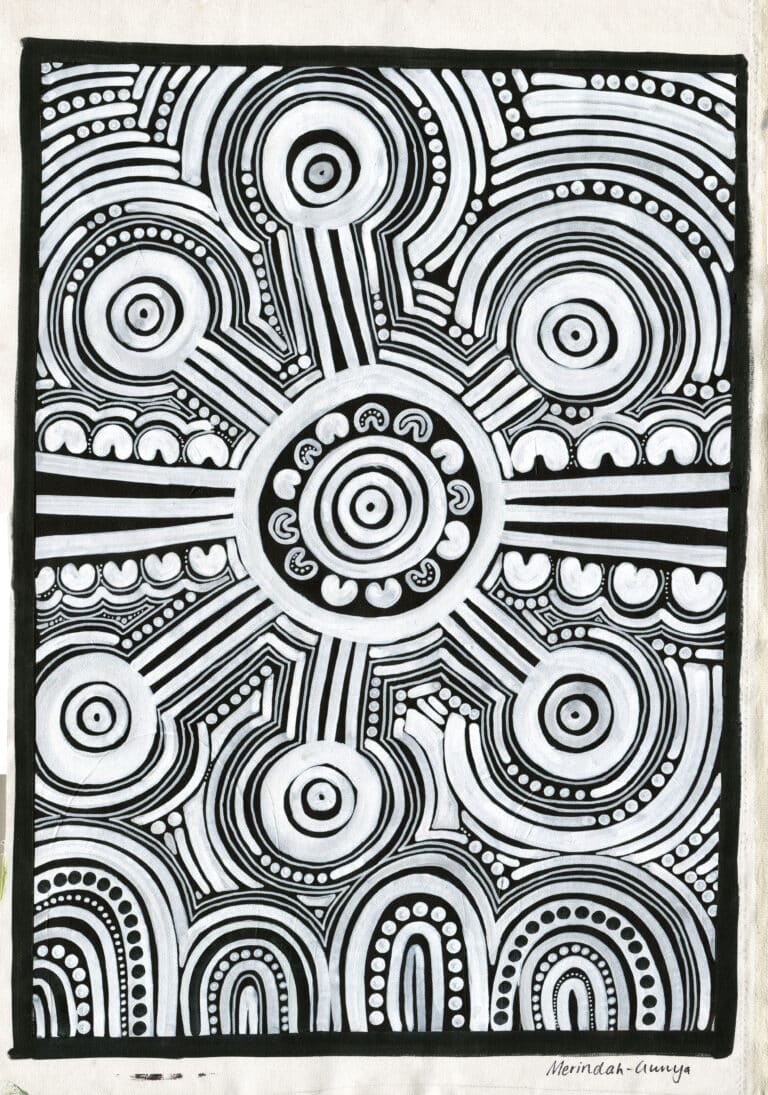 This artwork pays tribute to the connection that the Australian Retailers Association (ARA) has to Australia's First Peoples', their broader community and members it supports.
The four journey lines represent the four pillars of the ARA: Policy, Membership, Partnership and Education. All connect at one moment, showing the unity between pillars.
The central meeting place is symbolic of the ARA itself, with the six surrounding places representing the five states that federated initially to form the ARA, with the sixth representing other associations that have since become part of the ARA family.
The "U" shape symbols moving left to right from the central meeting place are the members growing in size and strength as they move beyond ARA showcasing the businesses purpose.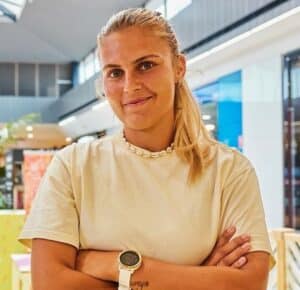 Bayley is a proud member of the Peek, Djab and Kirrae Whurrong people of the Maar nation from South West Victoria and continues to practice and participate in many Aboriginal community and cultural events.
Bayley now lives on Wurundjeri Country in Naarm (Melbourne) and has lived a large portion of her life here. She has a passion for community development, diversity and self-determination as well as continuing the gift of storytelling through her artwork.
Her Aboriginal name is Merindah-Gunya meaning "Beautiful Spirit" in Peek Whurrong language, which was gifted to her through ceremony by her parents and Elders.
Taught by her elders at Brambuk Cultural Centre, Bayley began practicing Aboriginal art at a very young age.