---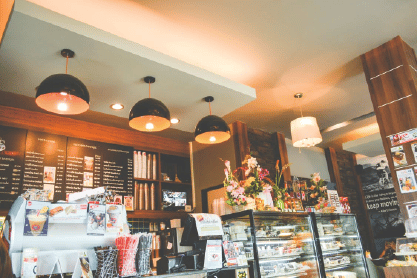 By Gabriela Pasqualon – Velpic
With the Christmas shopping period wrapping up for another year, there are a number of powerful strategies to keep your retail sales figures smiling well into the new year.
You can't make people spend more money than they want, but what are the ways to entice them to choose your products or services instead of your competitors'?
#1 Create relationships to establish trust
Marketing sweetheart Seth Godin says it best,
"People do not buy goods and services. They buy relations, stories and magic."
Candidly, a PR expert once told me, if you have something meaningful to say about your product, say it well. If you don't, entertain. McDonald's and Coca-Cola are masters at doing the latter. Here are some powerful ways to develop relationships so that more consumers to choose your brand.
Communicate how your products or services solve their problems or meet their wants and needs. There are endless ways to do this, so ensure that what you communicate aligns strongly with your brand.
Dig deeper and find out more about your ideal customers before bombarding the marketplace with messages about how great your brand is, or sales tactics and discounts.
Ask and listen before evangelising what you offer as solutions for helping them make their lives better.
Doing all this well as a company doesn't just come from your marketing and advertising, but from your people on the ground. It would be worth the investment to train your people to do this well.
#2 Nurture and reward brand ambassadors
Ideally, your people should be the living, breathing embodiment of the solutions you provide to solve problems and meet the needs and wants of your targeted buyers.
Of course, in real life, not everyone rocks up for work this way, unless you motivate and train them to speak your brand, as your brand ambassadors.
Business legend Richard Branson famously said,
"Take care of your employees and they'll take care of your business."
Just as it is worth the effort to understand where you could add value to your customers' lives, it is worth the investment to understand where you could add value to your employees' lives, and we are not talking only about pay.
This is just one indicative statistic to illustrate who you are working with: "More than 50% of millennials say they would take a pay cut to find work that matches their values, while 90% want to use their skills for good."
True brand ambassadors and advocates can't be bought.
Nurture them by empowering them to develop confidence and competence—in articulating how you make lives better for your targeted groups. And reward them with experiences that increase employee satisfaction, like training and development.
Here are some of the ways you could achieve this.
Train and coach staff frequently. On product knowledge, solution sales, closing skills, soft skills like communication and teamwork, corporate culture for inclusiveness, and anything else they are interested in. Research suggests that training combined with coaching boosts productivity by 88%, compared to 23% from training alone.
Use captivating micro-learning videos. This strategy work best as bite-sized lessons are easy to complete in between the activities of busy lives, and just-in-time training is easier to apply when still fresh in learners' minds.
Facilitate knowledge sharing. Respect the skills and abilities and establish ways to share knowledge across the organisation as a strategic success tool. This is not about confessionals and holding hands over a campfire, singing kumbaya; 91% of L&D leaders believe learning technologies help organisations respond better to change, so profit from using technology for training your people.
Whether you interact with customers online or in person, nurturing a team of strong brand ambassadors achieves win-win-win outcomes for your company, your employees, and your customers.
#3 Harness technology to amplify strengths
While the heart of your retail business is your people, their abilities and influence can be amplified with smart technology—just as the AMP suits used by the army in James Cameron's breakthrough movie, Avatar, amplify the strength and mobility of a soldier or civilian worker while providing protection from military and environmental threats.
While everyone has important roles to play, whether as sales staff, hiring managers, human resource professionals, recruiters, consultants, trainers or coaches, they cannot be everywhere at once unless they leverage training technology to increase their reach, across locations and timezones.
With the right technology, consistent quality training can be delivered anytime anywhere, as videos don't have off days or bad days.
In a nutshell, you can increase your sales figures sustainably by rolling out strategies to do these three things continually:
Create relationships to establish trust
Nurture and reward brand ambassadors
Harness technology to amplify strengths
Velpic is a simple eLearning solution that can help you do it all. We welcome you to find out how.