Simply Cups and partner 7-Eleven currently running two Australian-first recycling initiatives. Australians can now recycle their plastic straws along with all takeaway coffee and Slurpee cups at dedicated cup collection bins in over 200 7-Eleven stores across New South Wales, Victoria, Queensland and Western Australia.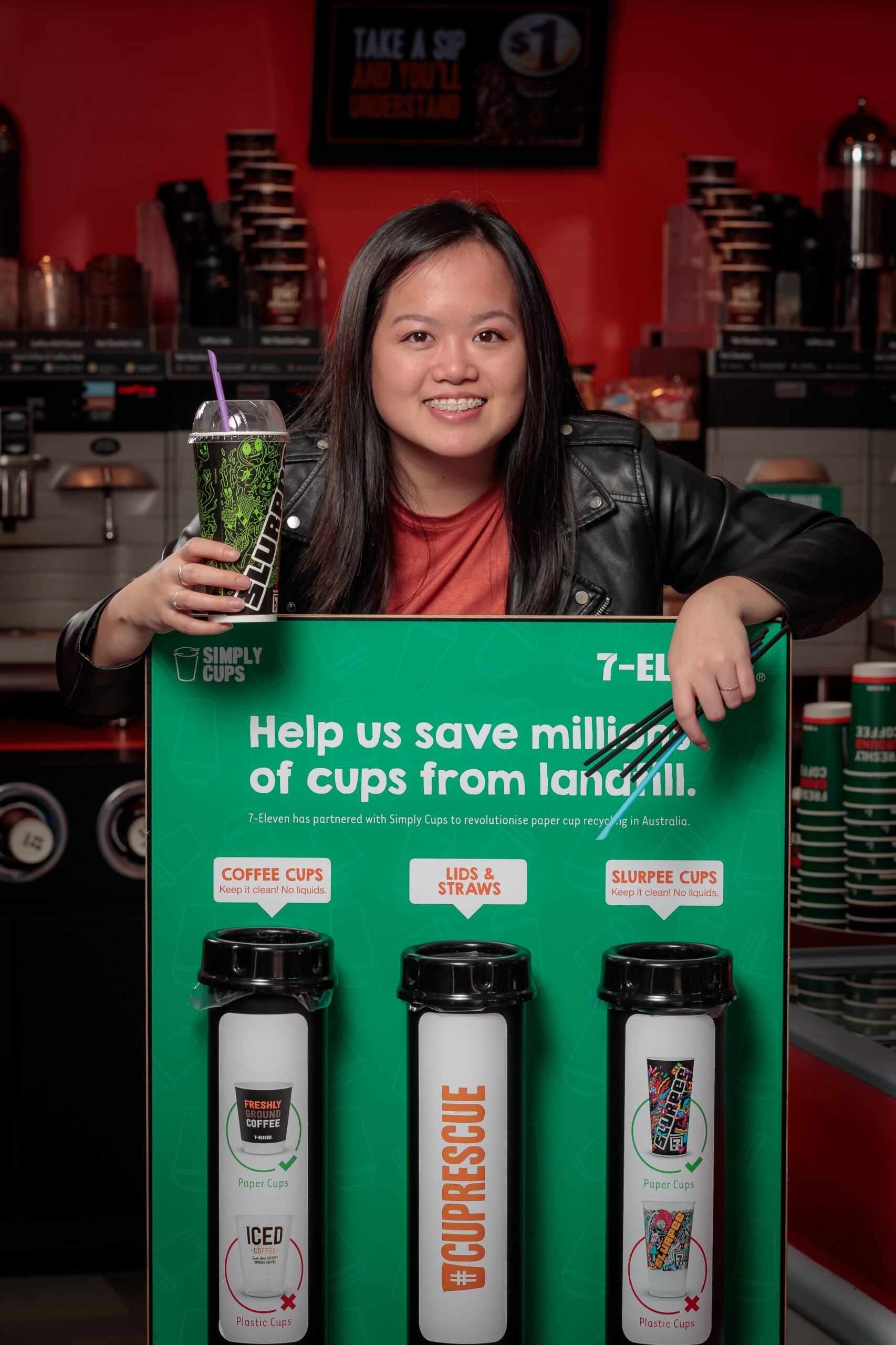 The recycling initiative aims to rescue takeaway cups from landfill. Since Simply Cups launched the program, 1.48 million cups have been collected and are being turned into car park bumpers, hospital trays and other products.
The end goal is to change the way the community thinks about recycling while making a positive impact. All Australians are encouraged to recycle any brand of takeaway coffee cups or straws at the dedicated recycling bins at 7-Eleven stores.
The world's first reusable coffee cup made from coffee cups
Cementing the company's commitment to environmentally focused initiatives, 7-Eleven has also launched the new rCUP (rrp$15.00) – the world's first reusable coffee cup that is made from takeaway coffee cups. The rCUP is made from six recycled takeaway coffee cups, collected from the Simply Cups UK program. It is 100% leak proof and fully insulated ensuring that hot drinks stay warm for longer.
To find your nearest 7-Eleven recycling station go to 7eleven.com.au/cuprescue.