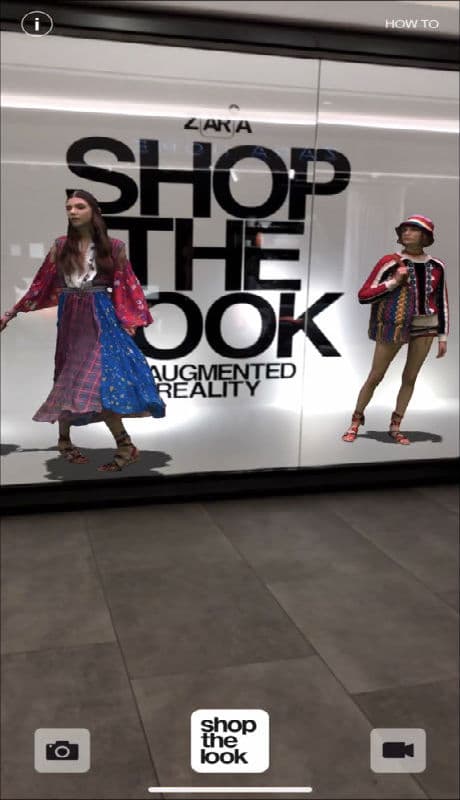 Following the successful launch of their online store earlier this month, fashion retailer ZARA are not quite finished with disrupting retail sphere, with a pioneering in-store concept launching today.
Zara AR will revolutionise the way consumers discover, experience and shop in store, simply by implementing smartphone technology. The mobile-based application will allow customers to use their smartphones to see models on their graphic signage come to life, showcasing their Studio Collection by posing, moving and even speaking.
The ZARA AR application allows customers to hold their smartphones up to a sensor in the store or store window, to see selected outfits come to life. The consumer can scroll through the collection and click to purchase straight from the app itself.
Customers will also be able to use their phones to see models pop up on the packages of their online purchases once delivered, showing more outfits they can purchase. Further, the ZARA AR app features a tool that encourages users to share their experience on social media.
About Zara AR
The in-store and online concept is expected to be implemented into 120 of Zara's flagship stores across the globe. Learn more at zara.com/au