Workplace vaccine mandates have become a contentious issue for businesses and workers in recent months.
A recent decision handed down by the Full Bench of the Fair Work Commission (FWC), has highlighted the importance of businesses' to consult with the workforce before decisions are made about workplace vaccination requirements. The Full Bench found that the company's introduction of COVID-19 vaccination as a condition of site entry was, at first view, lawful, however, the direction was not reasonable.
The decision of the FWC that the company's direction was not reasonable was not the introduction of the site entry requirement itself, it was due to the company failing to fulfil their consultation obligations imposed by work health and safety laws, and industrial instruments.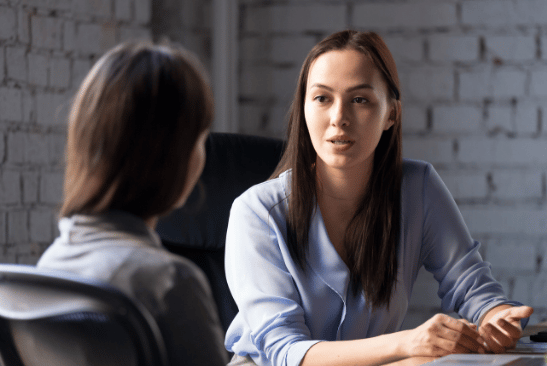 What is consultation?
Consultation is a legal requirement, and an essential part of managing health and safety risks in the workplace.
It is a two-way process between you (the employer/PCBU) and your workers, where you:
talk to each other about health and safety matters
listen to their concerns and raise your concerns
seek and share views and information, and
consider what your workers say before you make decisions
Note: Consultation does not require consensus or agreement but you must allow your workers to contribute to health and safety decisions you make in your business.
⚠ Important: Consultation does not mean telling your workers about a health and safety decision or action after it has been taken.
With reference to the decision handed down by the FWC in relation to the matter of vaccination against COVID-19 as a condition of site entry, the company failed to properly consult with their workers about why it was essential before a decision was made on the policy. The company instead made a decision about the site entry requirements prior to consulting with the workforce, and the focus of discussions was on how the policy would be implemented.
Key message for retailers
Whether you're implementing a vaccination policy or addressing any other health and safety matter in the workplace, you must ensure that you consult with workers in accordance with the requirements set out by the relevant health and safety laws in your state/territory.
For practical guidance on meeting consultation obligations under health and safety law, refer to the Model Code of Practice: Work health and safety consultation.
Tip: Establish arrangements for consultation to suit your workers and workplace situations, including an agreed consultation procedure, and ensure the arrangements for consultation are consistent with the requirements of the health and safety Act.
Disclaimer
The material within this update is provided for general information and educational purposes in summary form on topics which are current when it is first published. The content does not constitute legal advice or recommendations and should not be relied upon as such.