It may be a question of the chicken and the egg regarding what comes first in retail, business or marketing objectives. In truth they are at best one and the same. Without a marketing plan, business objectives cannot be achieved, without business objectives; marketing plans have no anchor or relevance.
It is essential then that retailers ensure a strategic alignment between business and marketing plans.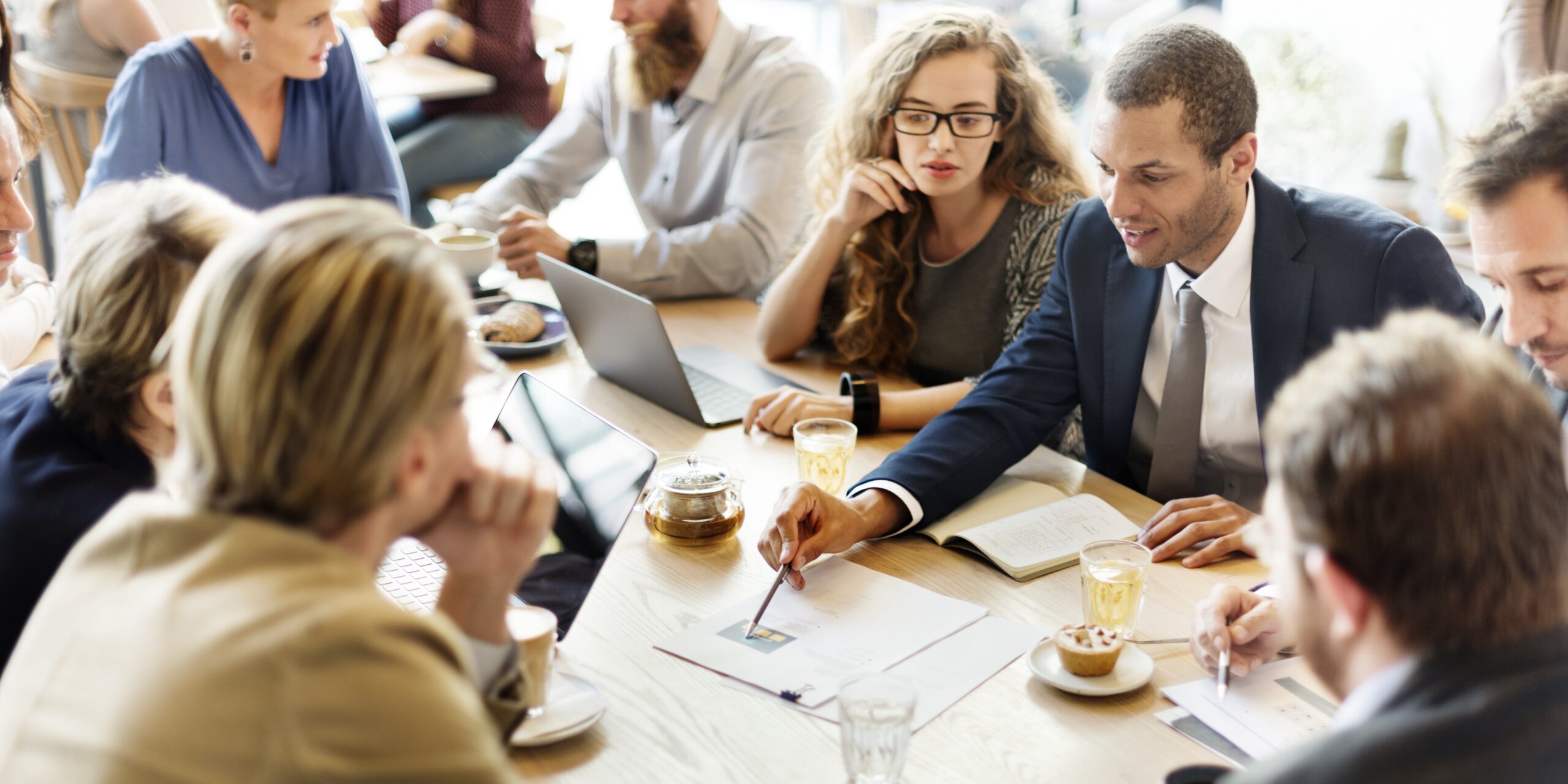 Foster cooperation across different teams and operational areas
Developing a team-based approach has a range of benefits, it:
Generates a greater variety of ideas from different perspectives
Encourages a rigorous debate to test concepts
Builds commitment to the final outcomes
Creates a supportive environment for achieving objectives
In terms of marketing objectives, there is a range of stakeholders to be included in the process. This includes not only immediate frontline team members, but also Board of Directors, senior management, owners and staff from specialist areas including:
Finance
Human Resources
IT
Marketing
The challenge here is to encourage healthy debate and avoid "group think". Brainstorming is a useful technique to work with a range of diverse people to get the best decisions. Whilst the term is frequently used, not many people fully appreciate what the process involves.
Conventional group interactions can be fraught with problems. Confident, ego driven participants can drown out and intimidate quieter group members. Less confident participants can be too scared of ridicule to share their ideas freely. Others may feel pressurized to conform to the group view, or are held back by an excessive respect for authority. As such, group outcomes are often ineffective and sterile.
By contrast, brainstorming provides a freewheeling environment in which everyone is encouraged to participate. Broad thinking ideas are welcomed, and many of the issues of group problem solving are overcome. All participants are asked to contribute fully and fairly, liberating people to develop a rich array of creative solutions to the problems they're facing.
Establish Effective Planning Frameworks for the Marketing Plan
The engagement and buy-in of key stakeholders can also be leveraged to support the establishment of planning frameworks for the marketing plan.
Facilitating a group of key stakeholders from across the business to form a nucleus of representatives is an essential step. Ensuring they are able to meet as required and contribute their perspective and feedback can help provide the momentum to propel the marketing plan forward whilst ensuring the voice of important elements of the business have a forum. This not only strengthens organisational commitment toward the marketing plan, but also the validity and relevance of the marketing plan itself.
Implementing Monitoring Frameworks
This planning framework can then be used as the template for the implementation of monitoring frameworks to be relied upon as the plan is rolled out across the business.
Retaining the nucleus group of key stakeholders from across the business to monitor and track the marketing plan implementation as it occurs offers timely feedback on the expected an unexpected outcomes. This allows a proactive response and minimises any negative fallout.
Looking to learn the art of compelling visual merchandising? The ARA Retail Institute provides leading accredited training options including workshops and masterclasses in visual merchandise. Have a look at our classes below.
{{cta('0d6d2d67-fef2-4e56-87a9-a931128a9c33′,'justifyleft')}}{{cta('03cda9e9-11db-4251-845b-89551eef27b0′,'justifyleft')}}{{cta('3b39ee21-ab2a-4a15-b8da-5cec203f1cc1′,'justifyleft')}}