We know that digital marketing is an essential element of e-commerce success. But just as the online retail landscape has shifted dramatically in the last decade (and even just in the last few months), so too has the marketing space undergone massive transformation. It's no secret that your digital marketing efforts need to keep up with the pace of change in the industry, but many online retailers are forgetting what is at the core of this: the consumer. Not the consumer you were marketing to last year, or even last week. Your current consumer. The one who is also evolving as the digital landscape shifts. In fact, it's this empowered consumer that's helping to set the pace of change within the industry. Does your strategy match up?
Personalisation and the changing consumer
Personalisation is a concept well known to brands and retailers. According to a recent Forrester report, 89% of digital marketing professionals identify personalisation as a top priority. But how are we prioritising it? The issue is that for many in the e-commerce industry, personalisation is only framed around one element of the customer journey, starting from a retail website and extending to the point of purchase and delivery. But this isn't the whole story.
The customer journey is no longer a funnel, it's a series of loops. Your consumer may be getting inspired over on Instagram, researching on Google and then checking out ratings and reviews. They may be multi-screening (checking out their smartphone while watching TV with their laptop open for good measure) and price comparing on marketplaces. Does your digital marketing strategy take into account all these touch points along the purchase journey across multiple devices?
A personalised campaign starts (and ends) with a focus on the shopper and his or her behaviours, not on keywords or ad copy. It's about the person clicking, not the total number of clicks on a spreadsheet. For example, consider that you're a retailer selling yoga gear. Now imagine two different people: David and Michelle.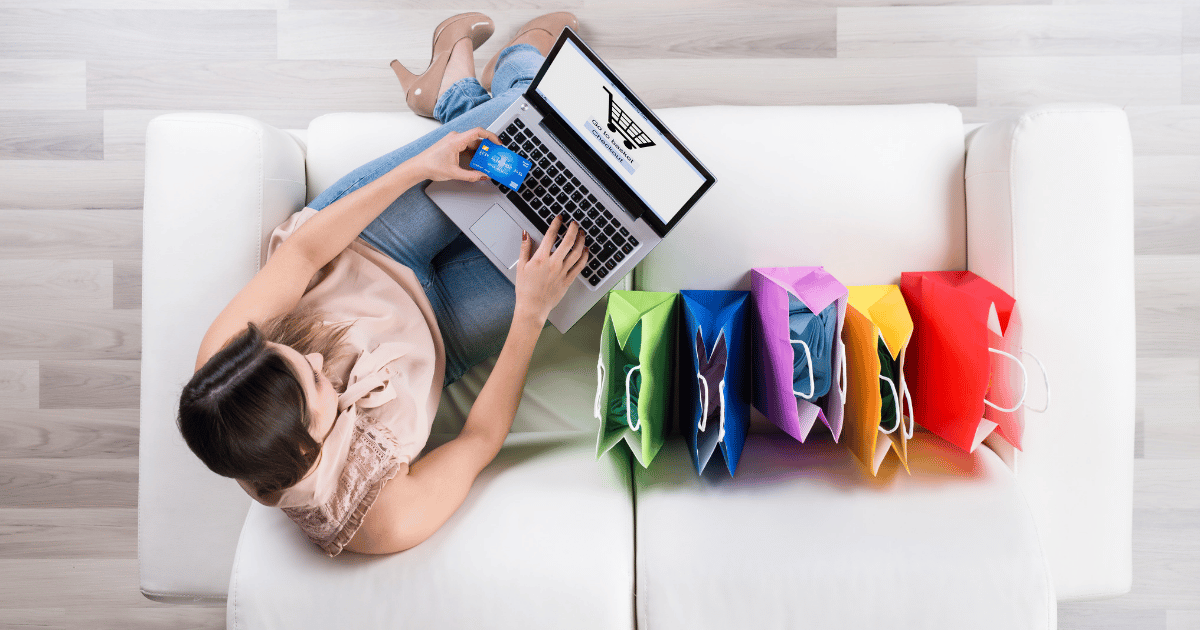 David wakes up at 5.30am every day to practice yoga at his local studio. He books his classes via their app and he follows the studio (along with a host of other yogis) on Instagram. His yoga mat is worn out from constant use and he is an avid purchaser of active wear (he often clicks through from ads on Facebook to check out his favourite online stores). He takes his practice very seriously and would like to give up his job as an accountant to become a yoga instructor one day soon.
Michelle is wanting to dip her toes in the water and is just beginning to practice yoga in the comfort of her home by watching YouTube. It makes her feel good to get moving again after a break from exercise and she loves being able to practice in her PJs without anyone watching.
Whether it's cookies to gauge their interest on certain products, social media interactions, ad clicks, relevant purchase history or even products left abandoned in-cart, marketers are able to develop a full profile of their consumer and market accordingly.
These two scenarios offer up an array of information that retailers can utilise to correctly market to entirely different audiences. By leveraging user behaviour and signals from many different touch points, marketers can serve personalised results when these two people search on Google for 'yoga mat'. David might see the latest, top-of-the line mat from his preferred brand, while Michelle might see a moderately priced yoga mat from a discount department store she frequents.
So what?
Retailers that get personalisation right will drive more efficiency from their ad spend. More relevant ads will drive a higher conversion rate (and a higher return on ad spend). Those that don't embrace personalisation will have to spend more to get the same level of sales.
Furthermore, truly personalised ads will yield higher click-through rates because your consumer won't view them as advertising. Engagement is key, which means understanding your consumer is paramount.
The ability to get very granular but to also focus on the big picture is essential for both digital marketing platforms and the people driving those campaigns. Brands and retailers should be evaluating their current capabilities when it comes to analytics to determine where the gaps are.
ChannelAdvisor (NYSE: ECOM) is a leading e-commerce cloud platform whose mission is to connect and optimise the world's commerce. For nearly two decades, ChannelAdvisor has helped thousands of brands and retailers worldwide improve their online performance by expanding sales channels. View ChannelAdvisor's latest ebook here.