Consumers have changed across the years and so has their retail experience. Retailers have been transforming customer experiences since the 1800's when the department store was born.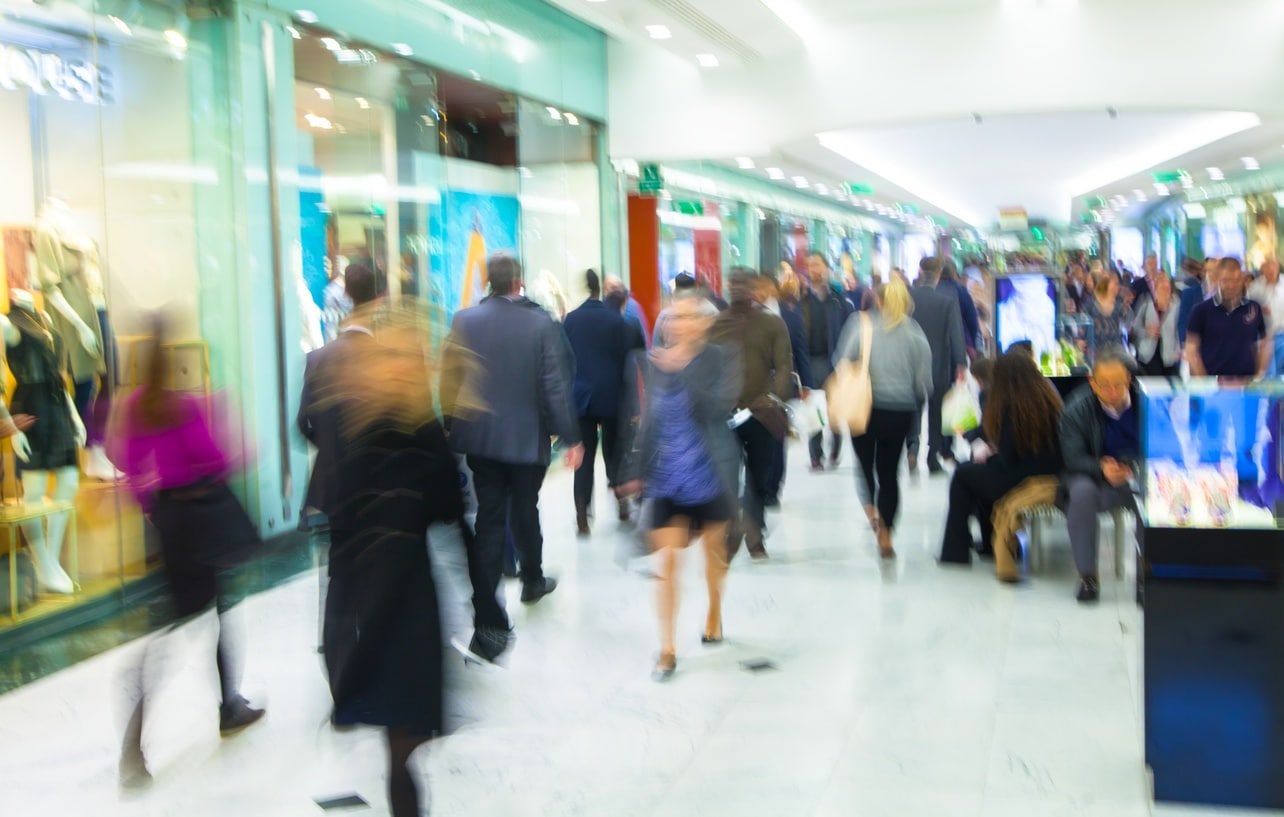 For example, the 1920's marked the explosion of the senses – be it Christmas Carols in shop win
dows or the diffusion of music inside the stores, retail has taken the path of emotion. Creating a positive emotional response from customers can enhance their mood and therefore influence purchasing decisions. Brands such as Abercrombie & Fitch discovered this in the 1970s when sensorial marketing became a priority, seamlessly integrating scent, screens and music, to create a unique and recognisable atmosphere.
Fast-forward to the year 2000 when service was put to the core of the customer experience, where it became necessary for retailers to attract customers via online, and growing customer loyalty became more central to retailers' strategies. Pop-up retail stores gained traction and brands developed cross-channel strategies between on and off-line.

So what does a customer expect in a retail experience today?
Today's customer enjoys the convenience of buying online but still expects to be wowed and needs a good reason to go in-store. A multisensory customer experience allows brands not only to sell products and services, but to also create an emotional connection with their consumers. It is an intangible asset that is gaining more and more value at a time of accelerated digitalisation.
Here are five ways stores can enhance their customer experience in 2017:
Be savvy with social. Retailers should leverage their social media channels and website assets to help cross-promote in-store specials as well as drive awareness and share incentives surrounding in-store holiday events, loyalty programs, etc. It's also important that retailers have a consistent look and feel to their branding and messaging across all their channels – digital and offline. It should feel seamless to the customer from one platform to the next.
Deliver added value via mobile.

Studies show that more and more shoppers use their mobile devices while shopping in stores. Holograms, RFID and Location-Based Marketing like Mood's Presence audio beacon technology are among the tools that can help retailers send personalised promotions, exclusive coupons and discounts and useful tips directly to their customers' phones while they're in store.
Engage through sensorial experience.

It's all about creating what cannot be achieved online; stimulate the senses using music, brand-specific scents and visual content to engage and connect with the consumer. For example, shoppers tend to stay longer in locations using a scent solution, by an average of at least 15 minutes.
Utilise visuals to bring your brand story to life.

This is particularly valuable when retailers are running special sales and deals, arming them with real-time information regarding current inventory levels, etc. Digital signage also allows for incredible flexibility and dynamic, animated content that's more engaging, helping to reduce perceived wait-times for impatient shoppers.
Pop-up stores have been a growing trend, which creates a helpful sense of urgency with shoppers since the stores are, by nature, temporary. Not only do consumers feel more compelled toward purchase, but these stores offer retailers a great way to provide a unique experience and test out new store features. Louis Vuitton's recent pop-up store opening (December 2016) in Sydney's Westfield shopping centre not only featured an impressive African inspired pre-collection but it is thought that they became the first business in the world to open a 3D-printed pop-up store.
And the store of tomorrow?
In 2050 an additional 3 billion human beings will populate the planet, with two-thirds of them living in urban areas. Innovation in retail will have to face many new challenges: the environmental impact of the current production and distribution model, the scarcity of resources and new technologies.
This will lead to two basic trends:
The re-localisation of production

Small-scale production, in particular thanks to 3D printing
The core objective: produce on demand rather than stock, rent rather than buy, repair rather than renew.
What hasn't changed and will not change in retail is the importance of prioritising the experience that customers have in-store, and strategically creating a positive multi-sensory emotional response.
About Steve Hughes, Managing Director, Mood Media Australia
Steve Hughes is the Managing Director of Mood Media Australia, the world leader in elevating in-store customer experiences. Steve believes sensory branding is the strongest form of marketing as it forges emotional connections and creates an emotive response in customers that is mutually rewarding. He has been with Mood Media for 15 years and along with his team delivers integrated solutions to more than 470,000 customers globally including Myer, Kmart, The Hilton, David Jones, BWS, Woolworths, Country Road, Freedom, Amcal, H&M and Michael Hill in Australia.