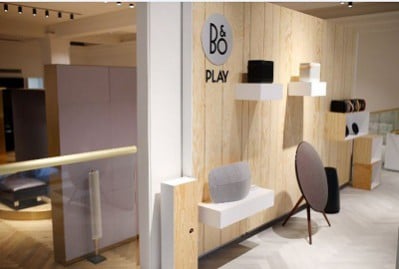 Luxury home entertainment brand, Bang & Olufsen has opened its new Australian flagship sensory store on Russell St, Melbourne.
Spanning 381sqm, the next generation retail store is the fourth largest of its kind globally.
The flagship store will showcase the Bang & Olufsen range through interactive displays, allowing consumers to engage with the high end entertainment products.
Breakout spaces include a revolving wall where customers can pick and choose their own audio adventure, a dedicated active acoustic zone, which will allow people to immerse themselves in big Bang & Olufsen signature sound and the hero of the store – the largest interactive speaker wall in the
country.
The new look store will be home to all of Bang & Olufsens' home entertainment products including B&O Play on the go products, Bang & Olufsen speakers, sound systems, televisions, BeoLink Multiroom and BeoLink Smarthome – complete home connectivity systems.
Julian Kipping, GM, Bang & Olufsen Australia and New Zealand said the brand wanted customers to really experience the brand.
"The unique store design and interactive spaces truly allow our customers to immerse themselves in the very distinct world of Bang & Olufsen sound and design," Ms Kippin said.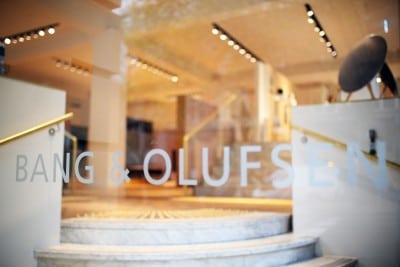 "The sensory flagship isn't just a retail space, it's a way to experience and share the Bang & Olufsen story with our customers. Since inception, we have built a culture of enterprising creativity, and as a brand we continue to adopt an avante guard approach to style, form and function. The new sensory store is a true testament to this."
Bang & Olufsen was acquired last year by Emerald Group Investments (EGI) in Australia and continues to grow year on year, accelerating to become the go to brand in luxury home entertainment products.
James Kennedy, CEO, Emerald Group Investments said, "the Bang & Olufsen flagship store is the first step toward our new and improved retail focus on delivering seamless, luxury brand experiences for our customers. In the near term, we see this retail revitalisation as a key growth strategy for Bang & Olufsen."
The store was designed in collaboration with local Melbourne architects, Bates Smarts, and global Bang & Olufsen designer, Lene Stenz-Schlünssen.