The role merchandise planning plays in the operations of any business.
The classic adage 'planning to fail is failing to plan' is as accurate in life as it is your career or business. Often overlooked, merchandise planning is a multi-faceted and systematic approach that plays an integral role in the operations of any retail business.
Susan Martin, Founder of SMART IN PLANNING, is an expert in all things merchandise planning, from systems, leadership, processes, and everything in between.
In this article, Susan talks about her career and her vision for changing the face of merchandise planning.
Tell us about your background in retail/merchandise planning. How did you get started?
I've been in retail, specifically merchandise planning, for 25 years. On completing my university degree in Business, I secured a job with The Foschini Group (TFG) in South Africa, earning a place in a pilot Fast Track Trainee Merchandiser Program, which set the foundations for what would follow.
In 2001, I moved to Sydney, and my first role here was with Seduce. Coming from a business as large and structured as TFG, it was a huge adjustment – Seduce had nothing. I had to think through the underlying principles and drivers of "best practice" that I had almost taken for granted in the TFG environment, and figure out how to recreate that here.
I was later approached to join The Warehouse Group (TWG / TWA) at the very early stages of introducing Planning into the business, and I played an integral part in that and the overall business evolution.
A significant event that changed the trajectory and pace of my future career was being appointed to the Leadership Group as General Manager of Planning and Inventory. I was the youngest and one of only two female team members on the Executive team at the time. I was entrusted to help navigate the business through an extended period of crisis, change and turbulence.
The CEO showed confidence in me despite my lack of experience in years, and my peers across the Executive team treated me as an equal – in the most real sense – no easy path or concessions, no patronising, or exclusion. It was undoubtedly a time of personal growth, learning just how much I was capable of, and how well I thrived under pressure.
In 2011, I was approached by the Cotton On Group to head up merchandise planning for the entire group, globally. The Cotton On experience was dynamic and fast-paced. A day at COG is like a week anywhere else. It's hyper-growth, with up to 200 store openings in a year, with an insatiable appetite for innovation, variety, and opportunity, embedded in a culture of finding ways forward rather than focusing on obstacles.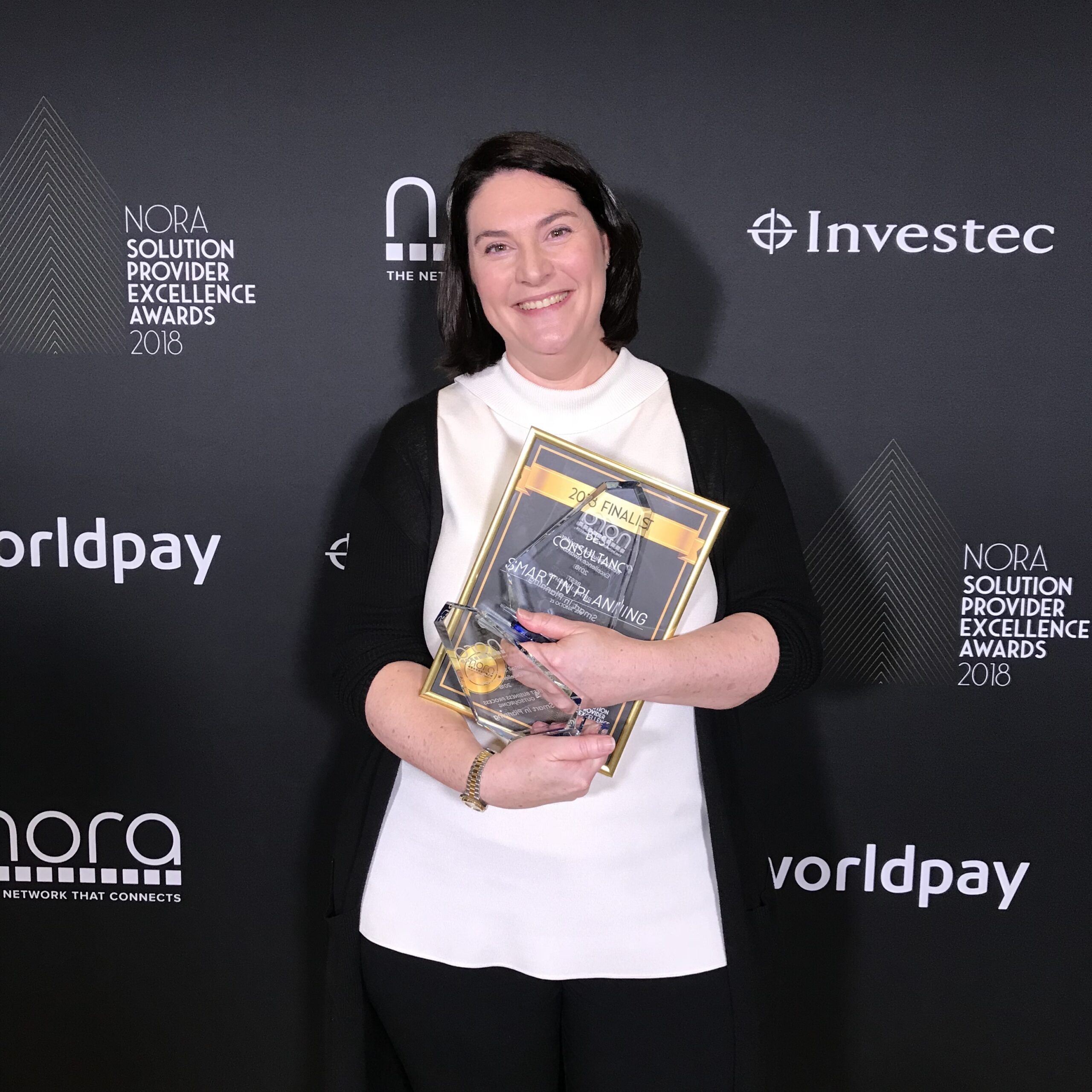 Leaving Cotton On, I went on to start my own business SMART IN PLANNING. My business is the culmination of every skill and experience in my planning career to date, translated into a service offering. It is a true a union of my passions.
What's great about "being the boss" is that I make the rules, so when it comes to culture, flexible hours, extended leave, working remotely, letting go of unproductive formalities – I don't need anyone else's permission or approval. I can create what I believe in.
What do you love about retail? What inspires you?
I love that retail is a dynamic, service-oriented, and experience-driven industry. It's simply about meeting a need – but there's so much that goes into doing that well, and profitably. Retail is full of personality– it's loud, colourful, varied, but enabled by process and structure.
Much of my view on retail is through the lens of merchandise planning. I'm fascinated by the layers, and the paradoxes I see in retail. All products are so different, and each has its nuances, and yet there are commonalities at the core.
What made you want to work in the industry? What is the best part of your job?
I was drawn to the energy of the retail world. It represented a corporate environment that wasn't stuffy and office-bound, but that was tangible, accessible, and relatable. It felt familiar, and I could see and understand all the parts – it was an environment that made sense to me.
People have always been my hot button – my teams and peers throughout my employment career, and my team and clients now. I guess this is where my passion for service finds its place, and I've never viewed service as only outward-facing (i.e., to the customer or the client) but have always placed high importance, focus, energy, and respect on internal relationships.
Where do you see yourself in 5 years?
My vision is to change the face of planning in Australia, and beyond, because I am so clear on the benefits – both for retail businesses in terms of ROI and for members of the planning community in terms of fulfillment and job satisfaction.
Through results, training, and education, I am striving to elevate merchandise planning, and in the process, create a better outcome for the retail industry as a whole
Throughout your journey, what are some of the things you have learned about yourself?
To trust my instincts and permit myself. I have come to realise that channelled obsession can be powerful, that I am a creative person, and that I know a lot more about things beyond merchandise planning than I give myself credit for.
What do you see as your future obstacles?
When times are tough, people can default to reactionary behavior and make short term decisions without always fully understanding the long game. Because the strategic aspects of planning are so forward-facing, it can be challenging to demonstrate the link or causality between decisions made today and the outcomes influenced in the future.
What advice would you give young people in the industry who are passionate about making a career in retail?
Give everything, show what you've got. Be honest, even about your mistakes, or when you don't know how to tackle something. Be consistent – in your work and your demeanour – so people always know what to expect from you; that builds a reputation.
Have you heard the expression "if you want something done, give it to a busy person"?
Be that person. Be service and solution-oriented, bring energy and passion, be open and willing to learn, be a contributor, and show initiative. As a result, you will be invited into more projects and forums that challenge and grow you.
For more information on Susan or SMART IN PLANNING, visit www.smartinplanning.com To read more inspiring stories from exceptional female leaders in retail, visit the Australian Retailers Association's Women in Retail Series at www.australian-retailers-association.com/women-in-retail-series