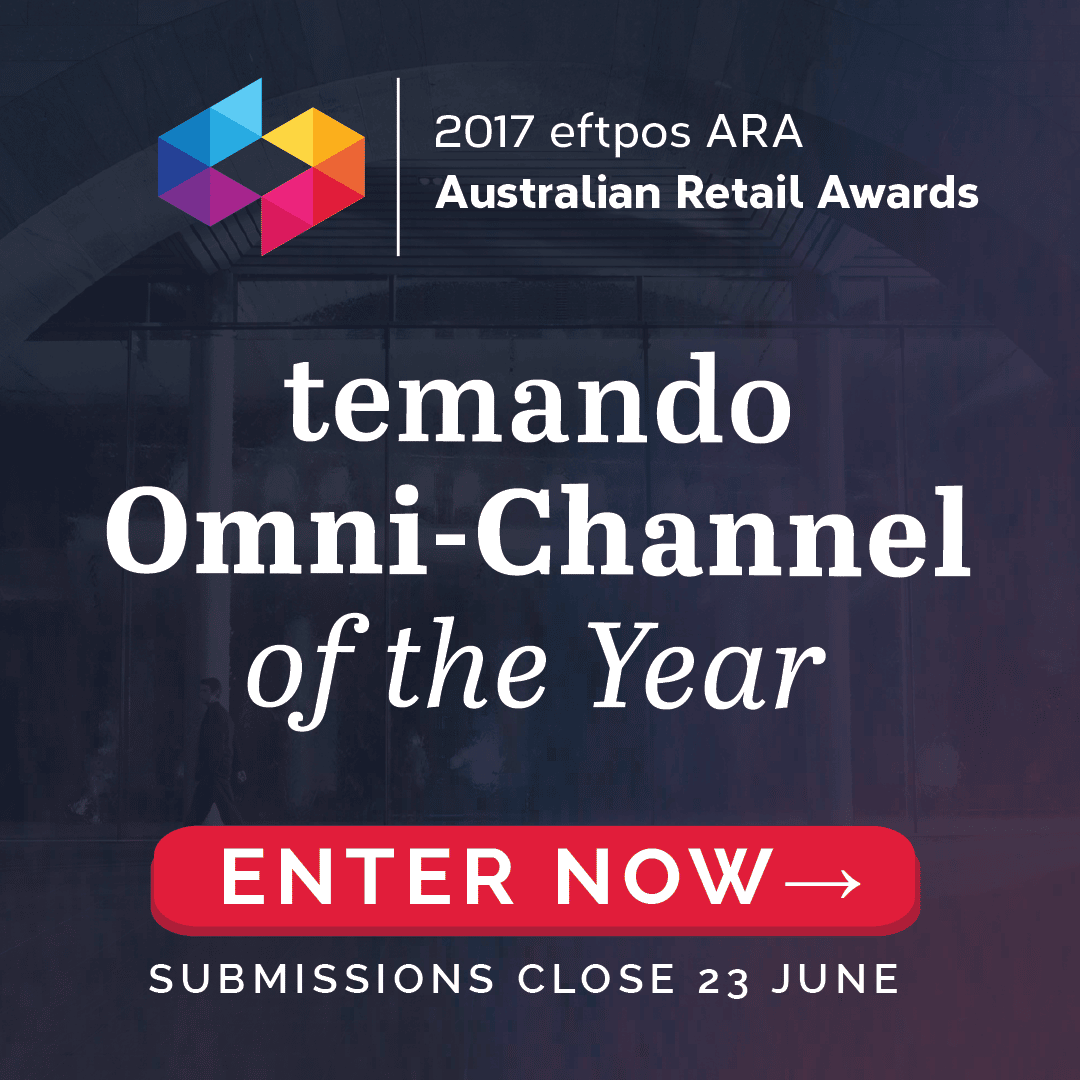 The retail landscape has been shaped by the customer's increasing expectations to be able to shop for anything, at anytime from anywhere. It is the retailers who embrace this desire for convenience through seamlessly integrate digital and offline channels that encapsulate the omni-channel philosophy. With many retailers reaching customers across through ecommerce platforms, brick-and-mortar stores and social media, leaders in the space are knocking down silos and streamlining the process from discovery purchase..
The 2017 Omni-channel Retailer of the Year will not only utilise a technology empowered system that enhances seamless transaction and instant data online or instore, but consistently embrace change and innovate to improve customer experience and meet their evolving needs.
Could you be the 2017 Temando Omni-channel Retailer of the Year?
If you think you have what it takes to be recognised as Australia's leading omni-channel retailer, make submit your entry at australianretailawards.com.
From the Winner's Circle;
Fashion retailer Mon Purse, headed by Lana Hopkins, took out the 2016 Omni-channel Retail of the Year for their ground-breaking approach to dissolving the boundaries between digital and bricks and mortar. Mon Purse has solidified their place as pioneers on the omnichannel space for their initiatives – including the 'Design your Own Bag' technology which allows shop ers to create custom handbags and purses online and see a 3D model of the final product in real-time, in addition to a bold move from traditional e-commerce layout to a premium shoppable content model.
---
The eftpos ARA Australian Retail Awards are the retail industry's largest and longest running recognition of success. This year's Awards Breakfast will take place on August 3rd at The National Gallery of Victoria in front of over 500 guests.