The importance of embracing change in the retail industry.
The ability to manage costs and increase sales while delivering personalised customer service is an ongoing challenge for many retailers. With the retail industry currently averaging 2.7% year-on-year growth, down more than 1% on the 50-year average, it is obvious retailers across the country are facing challenges. Not only are Australian retailers dealing with low sales growth, they are constantly battling rising energy costs and escalating rental prices.
With these competing challenges making it difficult for retailers to navigate today's retail climate, Francine Ereira, General Manager Sales and Solution Delivery, at Zip Co Limited, says retailers need to change their thinking to ensure they prosper long-term.
"The retail industry will continually be challenged by consumer demand unless retailers take advantage of technology and the opportunities it presents," Fran said.
"Technology, be that customer experience, payments, fulfilment, POS, platforms, ERP, loyalty and more will continue to transform all facets of the industry, and retailers who have cobbled their systems together over the years will find it hard to remain competitive"."
With physical platforms requiring a lot of IT investment and needing to connect with multiple other systems, cloud platforms have become more cost effective for all businesses – especially retailers.
"Retailers need to shift their thinking, and embrace the latest technology so they are not faced with complex migration issues and hefty bills down the track," Fran said.
"Staying with out-dated hardware and traditional applications makes it difficult for retailers to live up to the future of retail."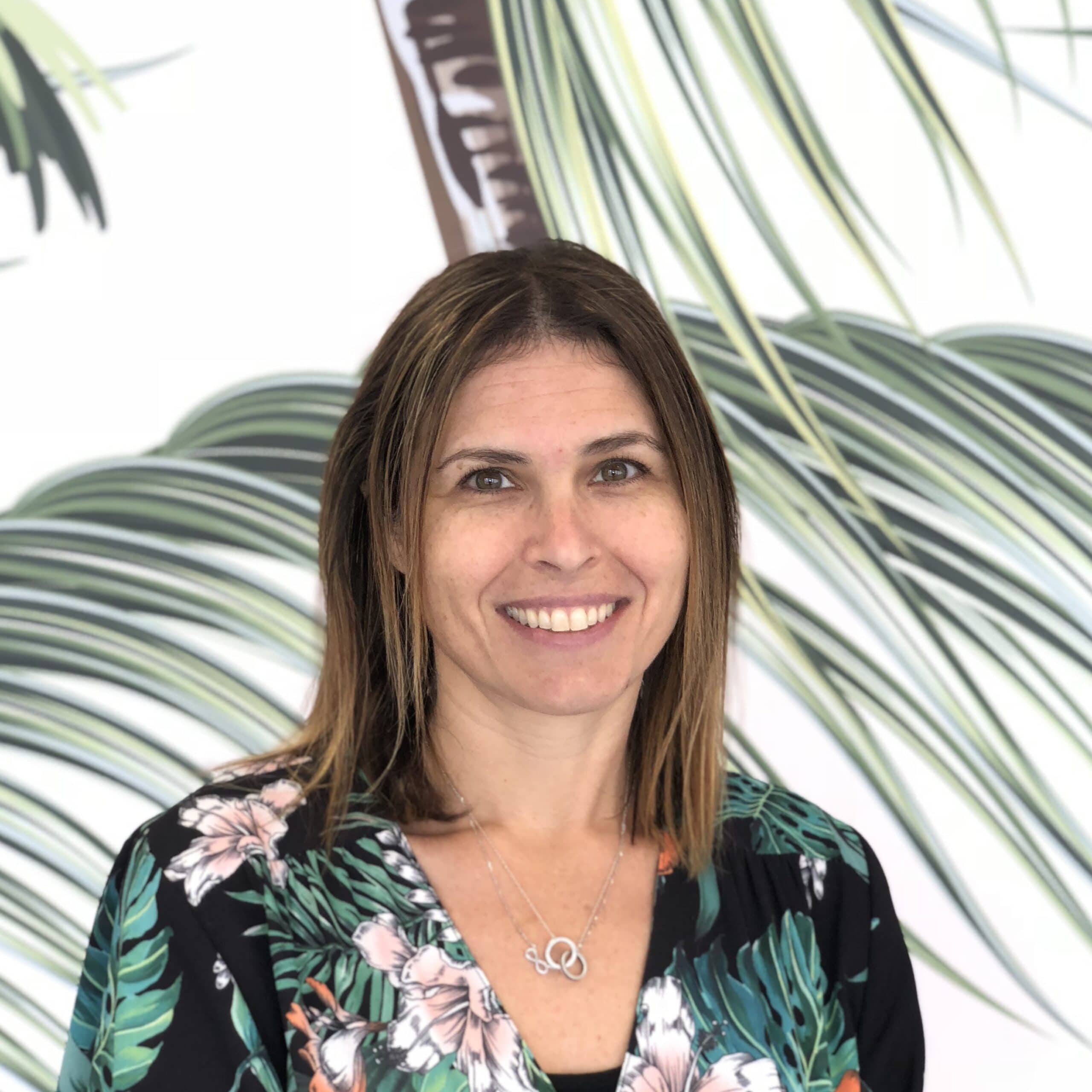 With numerous technology companies building user-friendly technology for retailers to easily roll out in their businesses, Fran says it's important to embrace retail's new dawn.
"Essentially, the latest technology makes it easier for retailers to deliver what customers want, when they want it– it's fast, simple and flexible."
After working with highly regarded local and global brands, and gaining experience in both supply and service, Fran noticed some retailers were more inclined to embrace change than others.
"While I've worked with businesses built on the concept of embracing change, some are more focused on meeting customer expectations," Fran said.
"With customers demanding more from technology every day, retailers need to spend time thinking about improving the end to end value chain to deliver a more seamless experience."
Working in various aspects of retail since 1998, Fran's passion for retail stemmed from being a problem solver and helping numerous retail partners solve key business challenges to improve customer satisfaction, increase sales and create valuable customers for life
"I love being a part of making the world of retail a better place, and I've seen both progressive thinking and diversity influence retail profitability," Fran said.
"In fact, progressive thinking has allowed various retailers around the world to predict retail trends before they occur."
Now at Zip, a payments and credit business focused on embracing change to provide simple, fair and transparent solutions to improve lives every day, Fran is constantly striving to improve and deliver features that stay ahead of the pack.
"Delivering customer satisfaction is not something we do well in Australian retail – especially in the credit card space," Fran said.
"Consumers are looking for better, fairer, transparent and interest free ways to make purchases, and that is why millennial's and others have moved to alternative payment methods like Zip."
Zip provides products that give people the freedom to better control their everyday finances. It issues credit at the point-of-sale and processes payments, both in-store and online, in a 'closed loop' network. Consumers enjoy access to an interest free digital wallet, with Zip Pay available for everyday spending under $1000 and Zip Money for up to $30,000. These products also provide retailers the opportunity to complete more transactions online and instore without the risk of credit card fraud or hidden fees.
Akin to progressive thinking, diversity has also seen increased business success. Previously surrounded by a male dominated leadership team, Fran believes embracing both male and female thinking delivers optimised results.
"I think every business needs a balanced leadership team to enable diversity of thinking and ensure skilled talent is attracted and retained" Fran said.
"Having a leadership team with more females in my previous role would have allowed me to pave my way forward more easily."
While females account for 55% of the retail workforce, only 27% make up senior leadership positions, highlighting the difficulty for females to work their way up the ladder in the retail industry.
"It would be great to see female leaders pull the ladder closer for other females in the industry," Fran said.
"Because I had no internal female support, I had to seek external mentors to guide me – which although beneficial – made it harder to achieve professional growth quickly."
Believing in the importance of balanced mentorship, Fran said the diverse advice and different perspectives from her mentors gave her valuable insights to progress her career.
"Having a couple of mentors to provide guidance on how to approach things and navigate your way through the industry is essential," Fran said.
"In my opinion it's really important to have mentors of both sexes to give a balanced perspective and to learn from their experiences."
As the Australian retail sector continues to evolve, Fran hopes the industry will create more intimate environments where thought leadership is shared.
"The industry needs to lead by example by championing the diversity discussion, then we'll see organisations follow," Fran said.
"Although there are some organisations doing great things that help push the industry, the earlier we foster the ability to identify leadership from other levels of the business, and have a plan to carry them forward, the better."
With key retail associations like the Australian Retailers Association (ARA) pushing the conversation, Fran said the industry needs to take the lead and create more inclusive platforms and programs where peers can learn from each other.
"The industry is changing, albeit slowly, but being a part of the conversation is special," Fran said.
"I look forward to seeing diversity become part of everyday society, and when I look back on my life I'll be proud to say I helped the gender diversity shift!"
For more information on Fran's retail journey look out for the Australian Retailers Association's Women in Retail Series or visit retail.org.au/womeninretail