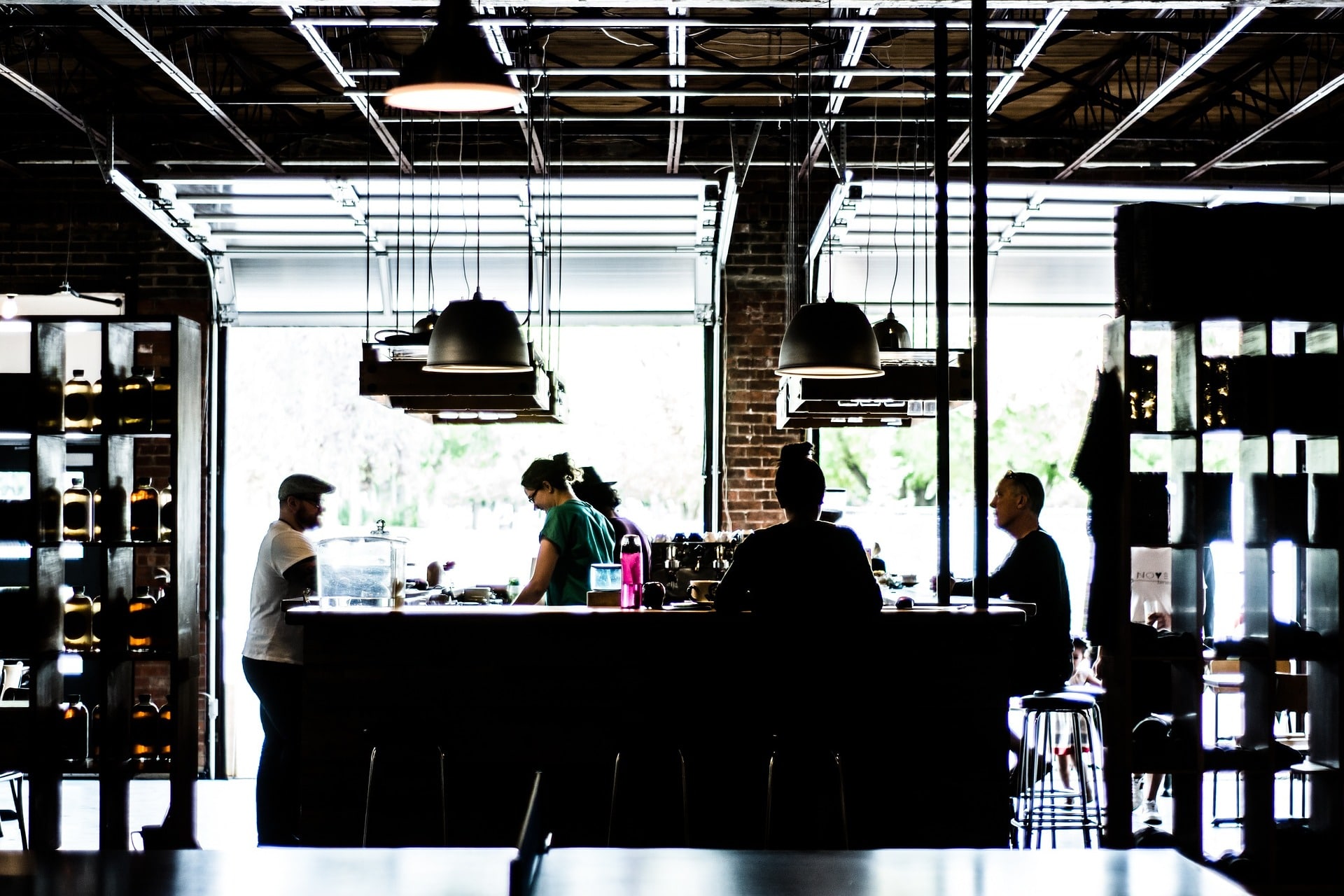 A real team is committed to a common set of goals for which they must work together to achieve. Team members readily set aside their individual needs for the greater good of the team.
Improving your team requires an investment of time and emotional energy. Unfortunately, many teams aren't prepared for this and try to take shortcuts. Not only does this prevent teams from making progress, it can actually lead to a decrease in the team's performance. A work group can only become a 'real team' when people depend on each other and the unique contributions that each individual can make. Their skills complement each other and they can achieve more together than they can individually.
Team members who take accountability, responsibility and ultimately ownership for their behaviours and actions are often seen as 'glass half full' personalities or 'above the line' thinkers.
Above & Below the Line Thinking
Have you ever wondered why some people behave, think and act differently under the same circumstances than others do? Above the line people commit fully to their lives. They have self-reliance and are responsible for their actions. They find a way to get the job done. Below the line people just get by. They look to others for solutions to their problems. The diagram below shows what we see in teams with true accountability to themselves and others. Consistent performance of the above the line steps (i.e. see it, own it, solve it, do it) characterise those who think and act in an accountable manner. People who do not take the accountable approach are typically somewhere below the line, either passing through or stuck in the blame game, feeling victimised by circumstances that they see as beyond their control. As you might imagine, when individuals consistently engage in these two very different modes of thinking and acting, they in turn, create very different team dynamics.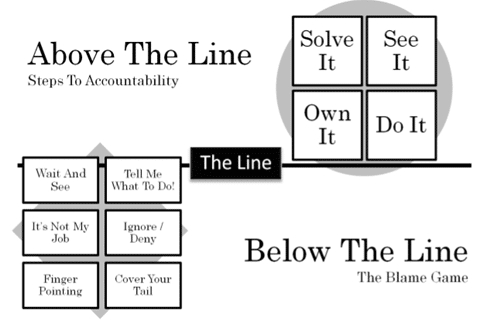 What can stop a team working effectively together?
Lack of a vision

Lack of mutual accountability

Lack of resources

Lack of planning

Inability to deal with conflict

Lack of focus on creativity and excellence

Lack of training

Lack of resources

Not understanding each other's roles and responsibilities
Not understanding each other's roles and responsibilities can often be one of the main reasons for conflict or dysfunction in a team. Make it your goal to learn as much as you can about each person in your team, what they are responsible for, and how you can work more effectively with that individual towards team goals.
Characteristics of a Retail Team
Most work teams are made up of full-time staff members. In a retail environment, the fluctuations in demand and the hours of opening (beyond the standard 9 to 5) involved mean that teams also include a range of other employment arrangements:
Casuals – on-going employment on an ad-hoc basis; e.g., if a permanent staff member is unavailable or for support at peak times. There is generally no commitment to regular on-going work. A casual's pay rate is generally higher to account for no paid sick leave, no public holidays and no annual leave.
Part-timers – are permanent staff members working less than full-time hours. They generally have a set roster and share the same entitlements as full-time staff, but on a pro-rata basis.
Contract staff – employed for a specific purpose or defined timeframe, e.g., stocktaking, Christmas trading or maternity leave. Employment terms are negotiated as part of the contract. Employment ceases at the end of the contract.
Trainees – a staff member new to the industry undergoing a structured program of on-the-job and formal offsite training. The employer may be entitled to a government subsidy to cover some of the costs of employment.
Employment Agency "temps" – similar to contract staff, but the contract is between your business and the worker's agency. The agency is responsible for paying the worker and negotiating their employment conditions.
The point of identifying the different workers in the retail industry is to highlight the key challenges involved in effectively coordinating a retail team:
Visibility – due to the make-up of most retail teams, not everyone is a permanent member of the team, and not everyone sees every other team member every day. This is very different to most work teams. When team members don't have regular physical contact, the task of co-ordinating their efforts is made more difficult.
Varying experience levels – there is a vast range of experience levels across team members due to their length of time in the industry and with the employer. The situation is not helped by generally high levels of staff turnover within the industry. This means that each team member may see things differently to others, because of their experience and background. Differences such as these make team coordination more complex. What is the breakup of staff roles in your store? What challenges do you face when trying to co-ordinate initiatives such as rostering, team meetings or lunch covers?
Looking to learn the art of great sales and service? The ARA Retail Institute provides leading accredited training options including workshops and masterclasses in Sales and Servicing. See our classes below.

{{cta('2c60c4c2-efdb-4e82-8856-c20e04a4ac86′,'justifyleft')}}{{cta('606b3132-4b44-4c4c-bcb2-19d83c838f27′,'justifyleft')}}{{cta('d4bfb898-d8fb-4c41-9a31-df98376cd447′,'justifyleft')}}