What you need to communicate
Communication is such a common part of our everyday work, we often take what we communication for granted. If we don't stop to think about the subject matter of what we are saying, then our interaction with the team can become a bit unbalanced.
Values
Values are best described as things we hold dear to us that guide our actions. Values help us create fundamental distinctions between right and wrong, good and bad and important from unimportant. Interestingly enough even though we are all unique, when it comes to core values, we are also very alike and share some common beliefs. Psychologists believe that at the core of our nature we all share some basic needs. It is these important and worthwhile beliefs that act as our guide for our actions and behaviours. We need to understand our core values, so we can discover how we and others like to be motivated and led.
A brand or companies values are as important as an individuals. It defines who you are as a company, how you act and what you represent.
Corporate Vision, Mission and Values
A clear statement of these concepts gives team members a clear view of where the business is heading (Vision), why the business exists (Mission) and the boundaries within which the business chooses to operate (Values). This value lies in letting people know that their job matters; it serves a broader purpose than just showing up and doing the day-to-day tasks. People want to belong and feel valued.
Other information that you may need to communicate could include;
standards and expectations of a role – a code of conduct or perhaps a job description

policies procedures – find a way to 'bring them to life' through the use of relevant information

business plans – a vision of the future

new work to be done by the team- a change in policy or procedure

important information that the team needs to do its work- information on a new promotion

targets and results – individual and store based

ideas from staff

occupational health and safety concerns

workflow problems

questions or requests from staff or customers

harassment or discrimination concerns
There are good reasons for having set communication processes that all team members understand. You will find your team will feel more comfortable raising issues in a way that they know is acceptable.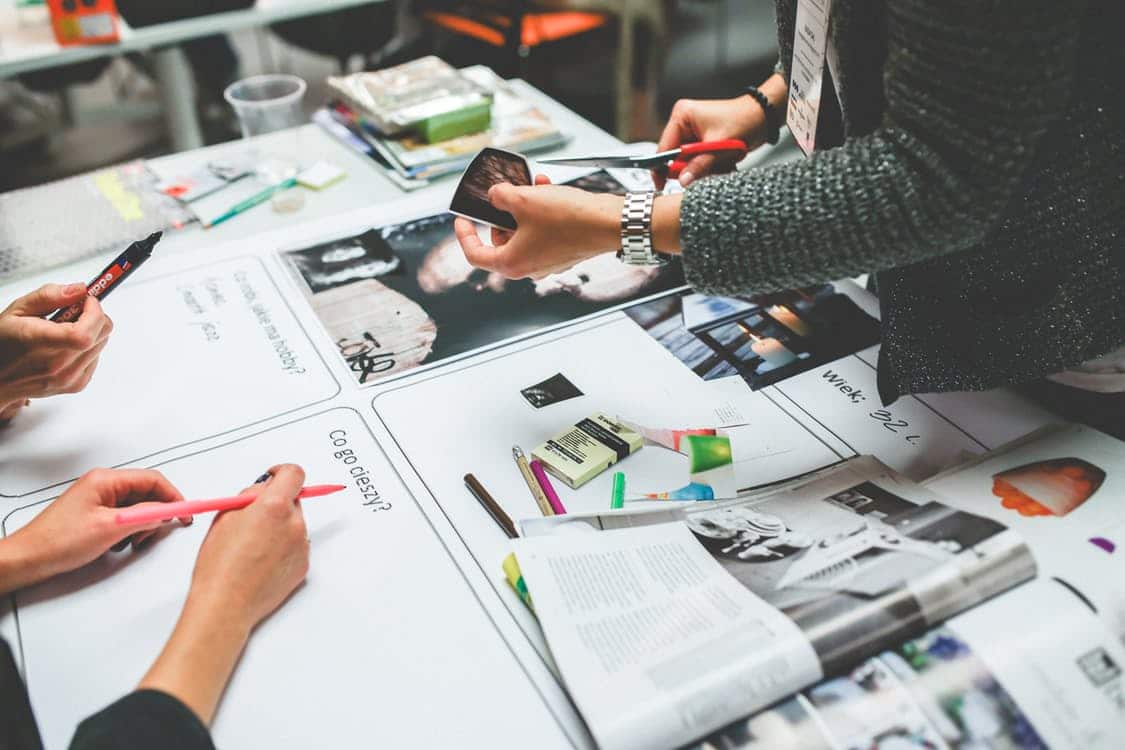 Communication processes
Think about what communication processes are in place where you work. Do you:
get together once a week to discuss ongoing work issues, goals and objectives (team meetings)?

talk informally with individual team members about how they are going and to give them new information?

use technology (intranet alerts, email, SMS) to circulate information that people need for their jobs and to keep people up-to-date with vital issues that affect your organisation?

use noticeboards, memos or newsletters?  have guidelines for appropriate use of email at work?
Effective team leaders will most often use a variety of methods to communicate with their team.
Here are some more tips on different communication processes.
Give your team regular feedback: Turn giving and receiving feedback into a regular event that your team expects will happen. People like feedback, because it helps them to feel valued and noticed. Some team leaders make a regular time to talk to each of their staff every few days. If you only communicate with people when there are problems, you'll only be aware of the 'negatives' and not the overall picture. Your staff, in turn, will learn that they only get to talk to you when there's a problem (see the next section for more information on giving and receiving feedback)
Manage by walking around: This is a term used by many managers, and it simply means not hiding behind your desk or in your office. It means talking to all of your team regularly during the day. Be part of the work the team is doing, be on hand to help them and coach them.
Make your Team meetings effective: They need to be clear and transparent and have a genuine purpose and useful outcomes. It's important that meetings do not become a place where people can 'dump issues' and people are criticised or embarrassed in front of others.
Effective team meetings should:
be inclusive (everyone gets to contribute and participate)

be planned

have an agreed outcome or purpose (that is, what is it that you want to achieve from this meeting)

allow for informal feedback (things that may crop up at the meetings that need to be dealt with)
Make sure that you do not organise meetings just for the sake of having meetings. They must be productive and have a genuine outcome, or else staff will feel it's a waste of time, not important and certainly not valuable. It's important that staff feel they are in a genuine forum where they can give and receive feedback that will assist them in their work and in achieving the organisation's aims and objectives.
Looking to learn the art of great sales and service? The ARA Retail Institute provides leading accredited training options including workshops and masterclasses in Sales and Servicing. See our classes below.
{{cta('2c60c4c2-efdb-4e82-8856-c20e04a4ac86′,'justifyleft')}}{{cta('606b3132-4b44-4c4c-bcb2-19d83c838f27′,'justifyleft')}}{{cta('d4bfb898-d8fb-4c41-9a31-df98376cd447′,'justifyleft')}}