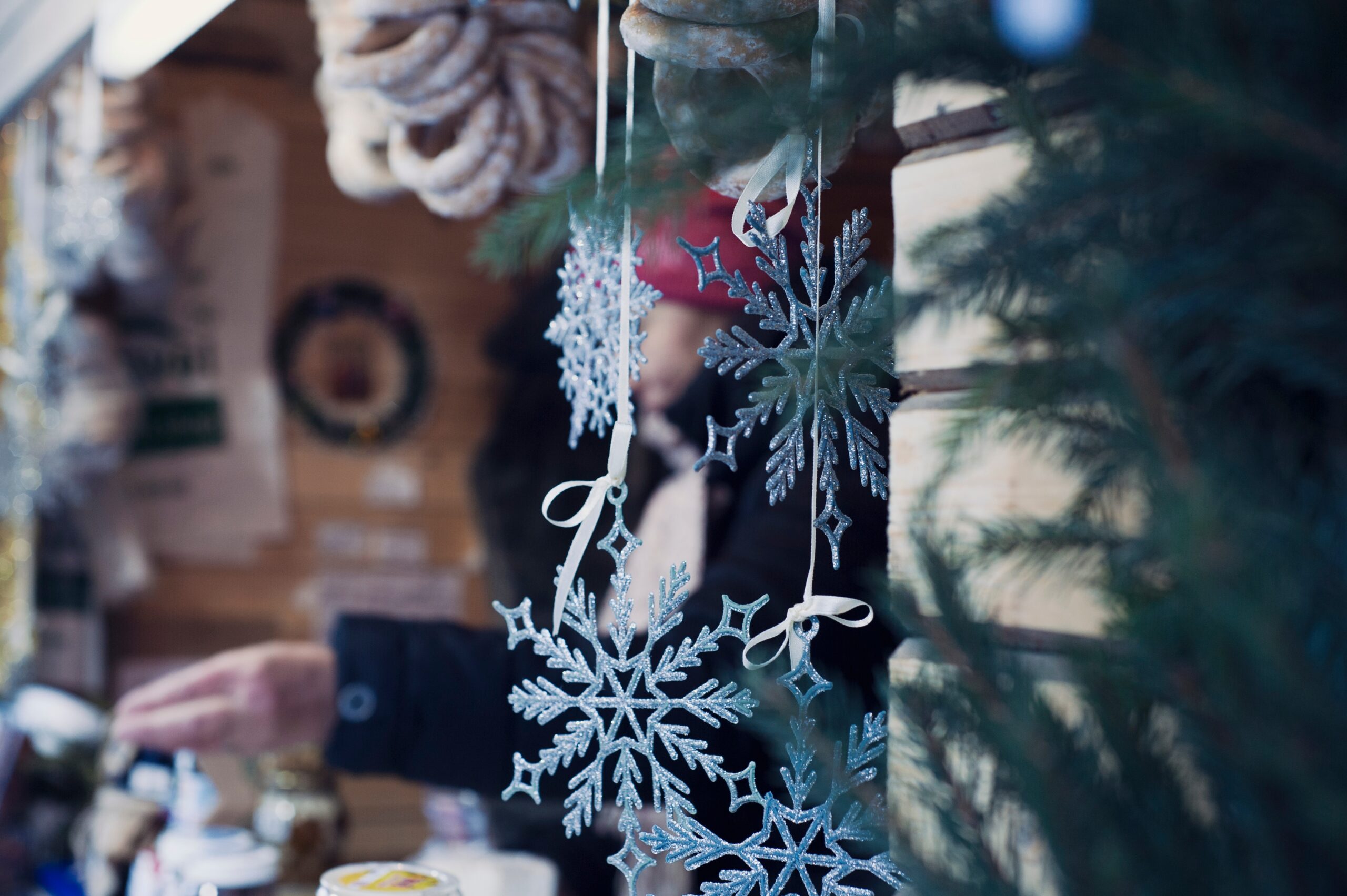 Creating a visually pleasing store can feel rather overwhelming for retailers at the best of times, not to mention during peak periods. Although it may at first seem like a simple task, VM is something that retailers need to seriously consider, a great window display can be the one thing that entices a customer to enter your store.
When it comes to creating a seasonal window display, it's important to create something that not only captures the passing eye, but also works with the aesthetic of your store. It needs to be an accurate representation of the types of things shoppers can expect to see inside. A simple way to do this is to establish a theme for your display and stick to it, ensuring it's also replicated throughout your store.
With this in mind and Christmas on the horizon, here are a few simple tips to help you not only implement the latest trends into your window display, but do it in a cost-effective way.
Incorporating the latest trends into your Christmas display
In a traditional sense, branches and sprigs have often been used to add an element of natural styling to Christmas décor and displays. If you're looking to give your storefront the wow-factor whilst still incorporating some form of tradition, try using clean and bare branches or twigs. Think neutral and calming tones to get that minimalist look – these simple elements will also add a hint of the ever-popular Scandinavian trend into your festive display. Not only will your window display look current and on-trend whilst incorporating seasonal elements, but unlike traditional displays, you won't have the stress of continuously having to refresh or replace it if starts to wilt. This clean and less traditional Christmas look will create an inviting display that welcomes your customers and sets you apart from competitors.
Introduce natural elements
In Australia we are lucky enough to be surrounded by beautiful beaches, so why not take advantage of this by introducing natural elements and moving away from traditional decorations. Take to our amazing beaches for inspiration and tap into the perks of having a summer Christmas. Search for things such as seashells, driftwood and dried starfish to add an Australian twist to your Christmas display, whilst still tying in with the season.
Pompoms
No more are pompoms nifty little objects from your childhood craft collection – these furry little guys have increasingly become on-trend items in both the interiors and fashion industry. Why not capitalise on their popularity and draw the crowds, by creating a fun and colourful display of pompons. There is so much to love about them.
Create colourful displays of paper
Whether it is the wrapping kind or the craft kind, what can be created with paper is limited only by your imagination. It can be scrunched, rolled, twisted, flexed, cut, fringed, folded, layered and glued to create large-scale displays that meet any budget.
Use lights as the star of your display
Although lights at Christmas seem like an obvious crowd pleaser, it's important that you implement them in the right way to ensure they complement your overall display. Fairy lights, neon signs and twinkling adornments will not only capture the attention of passing customers, they will allow them to visualise how they can incorporate your products into their very own Christmas display. Using lights as the star of your display can add an element of charm and comfort in your stores window – but remember not to overdo it.
About Magdalena
Magdalena Franco is a Brisbane based marketer, crafter and blogger. As the mind behind crafting hub Unleash Creative, Magdalena has put her creative knowledge to good use – making her way across the country, leading a range of creative projects and workshops. In her travels, Magdalena and her team have taken part in a number of events including the Finders Keepers markets, Victoria's Craft Festival as well as Melbourne's Spring Fashion Week.