What businesses must understand about the customers of tomorrow (not yesterday)
Online shopping has forever changed customers' expectations when it comes to buying. Modern consumers have become used to the streamlined, personalised experiences that they can now enjoy online, and as a result, the friction points of the in-store customer journey feel like increasingly large obstacles.
It has therefore become more important than ever for retailers to understand the friction points that exist in the customer journey within their physical stores. In a world where convenience has become the new loyalty, focusing on reducing these obstacles and making the customer journey as simple as possible will be the key to retaining the business of tomorrow's customers. Here are three ways that retailers can do this:
Treat each customer as unique
Businesses must find new and innovative ways to treat each customer as an individual, using an omnichannel approach. Customers can now have a much more personalised experience online, which is easily developed using the 'data exhaust' every user creates as they browse online – what they put in (and took out) of their basket, how long they spent browsing, the frequency of their visits and much more. This can in turn be used to create communications and offers that are tailored to each customer through other channels.
In order to compete in this way, retailers need to close the gap between the wealth of data they have about each of their clients online, and the comparative data black hole for what their customers do when they're in-store. Once a retailer has this solution, they can then ensure that they create experiences that are attractive to each individual customer. The days of marketing campaigns targeting large 'market segments' have gone, today the ideal segment size contains just one person and the sooner retailers realise this, the better.
Create a positive experience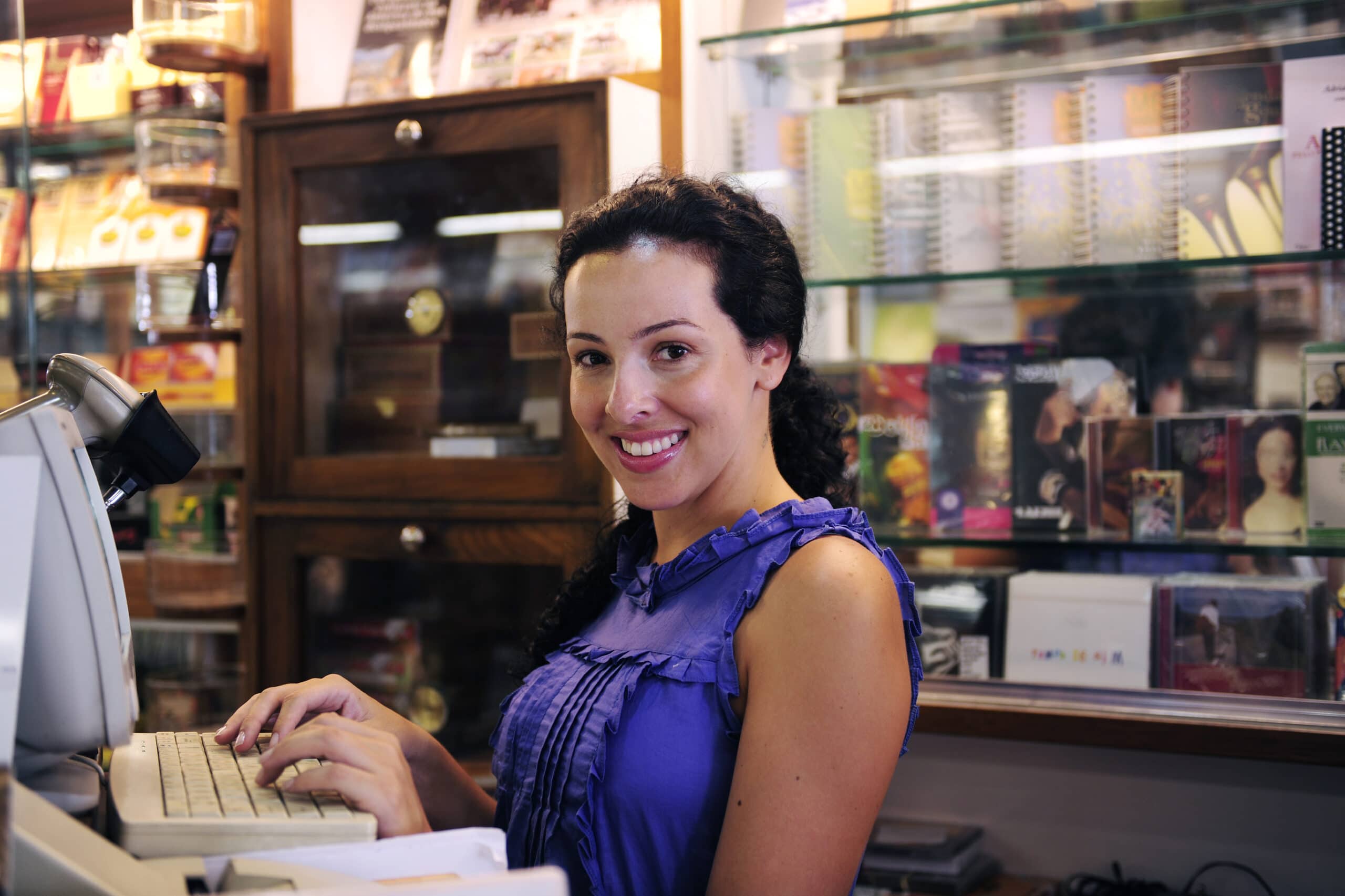 When was the last time you booked a hotel without checking the reviews out on TripAdvisor first? Reviews have been equally important in the retail industry in recent years, but retailers should be working to find ways to leverage the benefits of not only positive product review, but also positive client experiences.
The customer of tomorrow will be looking for, and happy to share a truly outstanding experience. And an important tactic to achieve this differentiation is innovation. Can a retailer offer their customer a unique experience that they cannot get in the store next door? How can a retailer provide a customer experience from physical shopping that compares favourably with online shopping?
You may not be able to compete with online retail for convenience, but in-store shopping should be an enjoyable, social activity, so embrace innovative ideas that will combine to create the kind of experience that customers want to share with others.
Give customers what they want, when they want it
Consumers today are not only looking to spend their money carefully, but they are also increasingly aware that time is their most precious resource, so customers want to spend their time more efficiently too. Online shopping has enjoyed such explosive growth because it is so convenient – almost any item can be bought at any time. If physical stores are to compete with this, they need to think of ways that they can blend the efficiency of digital with the human touch of a bricks-and-mortar store.
A recent PWC survey found that 81% of Australians believe that as technology improves, they'll want to interact more with a real person, which goes some way to explaining the rise in popularity of 'Live Chat' assistants, both for online retailers and their customers. The report concluded that retailers need to take advantage of automation, but make sure customers can reach a human when one is needed. Of course, bricks and mortar stores are in the ideal position to take advantage of this. Embracing digital-savvy solutions, such as mobile self-checkout, frees up staff to add real value and a genuine human connection for customers, helping to create the perfect combination of experience and efficiency.
Mustafa Khanwala is the founder and CEO of MishiPay, a British company whose "Scan, Pay, Leave," technology enables mobile self-checkout. For more information go to www.mishipay.com