Disfunction within a team can lead to poor performance. It is imperative that the leader seeks to understand the source of dysfunctionality within their team. Once the disfunction is understood the leader can then implement strategies to reduce the impact it has on team and organisational performance.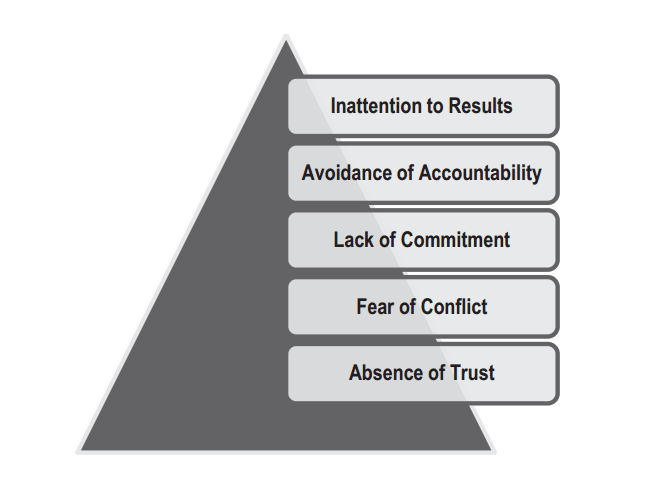 Five disfunctions of a team
Patrick Lencioni (2002) argues there are five disfunctions of a team. These disfunctions or road blocks lead to poor performance they are:
It is important to understand each of the disfunctions in detail. Leaders will then use this information to inform reduce the impact they have on performance.
Absence of trust – team members are unwilling to admit their mistakes. They will not communicate their areas of weaknesses or ask for help.
Fear of conflict – team members seek artificial harmony to avoid debate. This leads to inferior decision making.
Lack of commitment – Without conflict, it is difficult for team members to commit to decisions this in turn creates ambiguity. Lack of direction and commitment can de-motivate team members.
Avoidance of accountability – When teams don't commit to goals and individuals fail to pull up fellow team members on poor quality work.
Inattention to results – Team members put their own needs ahead of the collective goals of the team when individuals aren't held accountable.
Strategies to deal with the disfunctions
Strategies may include: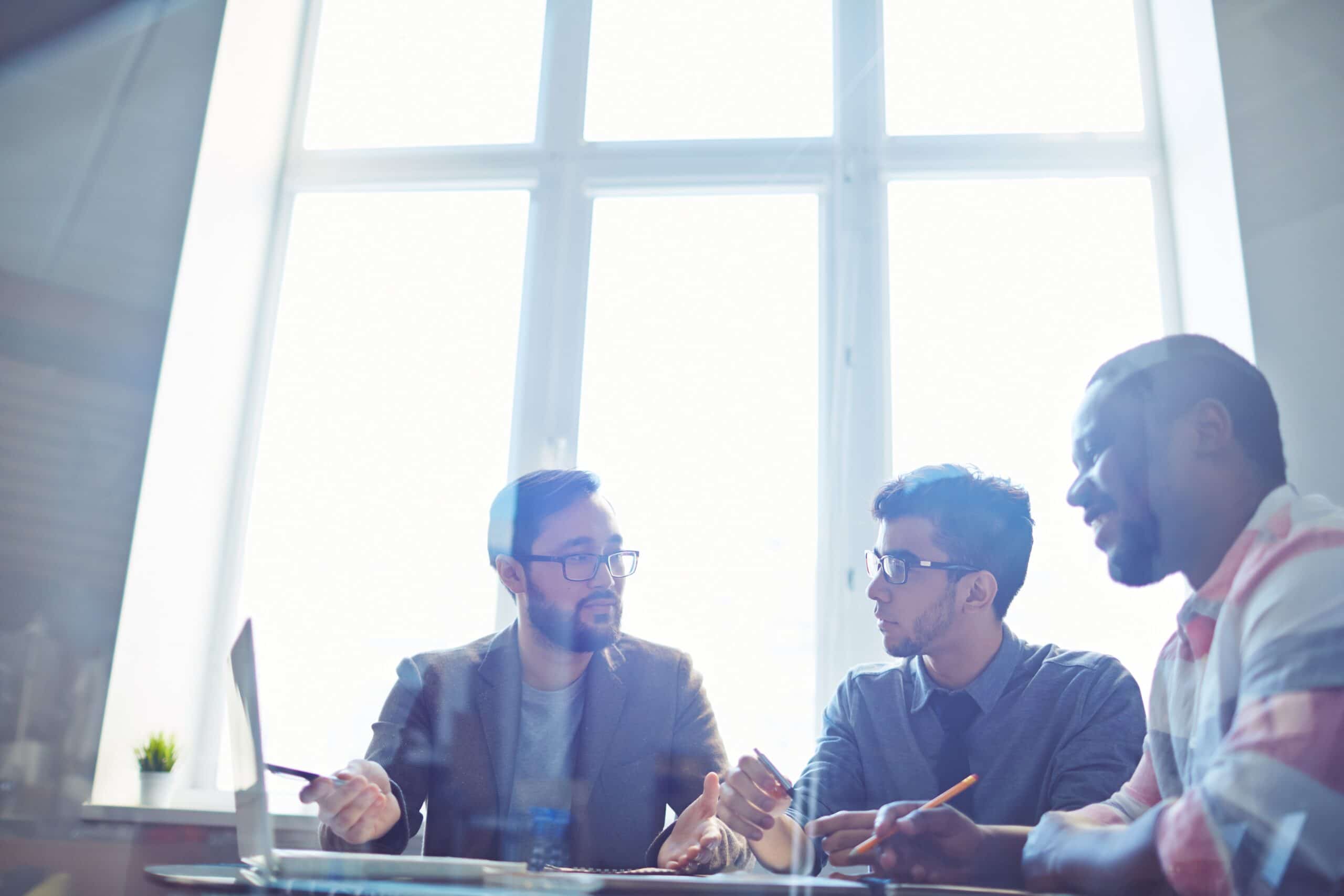 Absence of Trust – A foundation of trust needs to be built on mutual understanding and appreciation of each other's differences. Organisations can achieve this by facilitating team meetings/events and opportunities to work alongside each other harmoniously.
Fear of Conflict – As there is a fear of conflict team members may opt to say nothing in favour of talking behind closed doors. To combat this team leader's need to outline expectations and create open lines of communication. This may mean holding brainstorming sessions to facilitate discussions.
Lack of Commitment – Ensuring team members are clear on their roles and responsibilities as well as the policies and procedures they must follow.
Avoidance of Accountability – Once the team accountabilities are expressed and communicated via the performance plan there must be clear consequences of not delivering on desired performance levels.
Inattention to Results – If a team has lost sight of the need for achievement, the organisational goals suffer. The team need to understand how their role meets the overall goals of the team. Team leaders need to ensure each team member is putting the team goals before their own.
ARA Retail Institute is Australia's leading retail training provider for both accredited and non-accredited learning programs. For more information, please visit: www.retailinstitute.org.au