Team leaders are imperative to the success of a retailer's staff collective. Without a proper path or staff motivation, frontline figures are not going to be able to come close to matching targets that a retailer sets. In today's scene Australian retailers are faced with fierce competition coming from online/omni-channel platforms, pop-ups and large international brands. To reassure a retailer with long term success and longevity, it is imperative that businesses invest in skilled leaders that can motivate and drive performance within the store, and in most cases, this is quite easy to achieve.
Ultimately a team isn't going to function to its full potential without direction and effective leadership. What sets the foundation of strong leadership is the quality of relationship the leader has developed with individual members within their team. With respect and trust underpinning relationships, the groundwork has been laid out, allowing staff to perform to their maximum knowing their direct leader is not only their champion, but supporter.
Gary M. Yukl established eleven leadership behaviours that comprehensively define the fundamental behaviours. These are:
Building relationships

Networking
Supporting
Managing conflict

Influencing people

Motivating
Recognising and rewarding

Making decisions

Planning and organising
Problem solving
Consulting and delegating

Giving and seeking information

Monitoring operations and environment
Informing
Clarifying roles
Across these behaviours a level of interconnectedness seems to underpin the effectiveness of staff behaviours such as motivating staff to deliver sales performance. An effective leader utilises a combination of both directive behaviour and supportive behaviour when guiding their team. When working to drive a collective performance, retail leaders need to be aware of how they analyse the readiness of their sales teams and individuals to perform. A common assumption is mistaking a staff member's insecurity or apprehensiveness for being unmotivated. Leaders need to be able to level themselves and earn respect from their team, in-turn staff have the confidence to work with leaders on their personal development, contributing to building a stronger performing collective.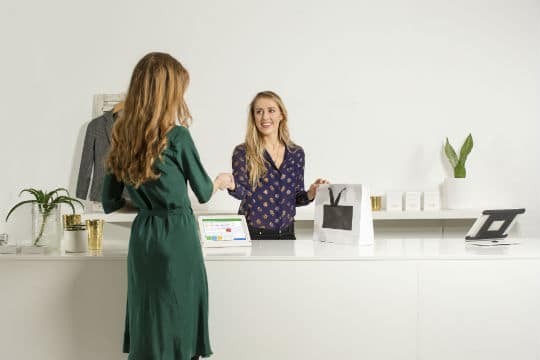 One of the first challengers a new leader is faced with is how to effectively motivate their staff. The best-case scenario idolises leaders creating an environment in which their team member's internal motivation will activate performance. In order for this to happen, however, leaders need to know their team, what motivates them and how to create such a climate.
A useful model leaders can use is Abraham Maslow's hierarchy of needs. When looked at from a retail perspective, Maslow's theory indicates that there are some very important leadership implications to enhance workplace motivation. Staff motivation opportunities exist by motivating each employee through their style of management, role definition, organisation activities and recognition plans. Here are a list of motivation opportunities:
Self-actualisation: offer challenging and meaningful work assignments that enable innovation, creativity and progress according to long-term goals.
Esteem motivators: recognise achievements, assign important projects, and provide status to make employees feel valued and appreciated.
Social needs: generate a feeling of acceptance, belonging and community by reinforcing team dynamics
Safety needs: provide a working environment that is safe, relative job security, and free from threats
Physiological motivation: provide ample breaks for lunch and recuperation and pay salaries that allow staff to meet their essential needs.
The most consuming part of a team leader's role is that each individual that they are responsible for is not motivated by the same needs. A team consists of team members who are at various points in their personal lives as well as careers, therefore it isn't logical to motivate each staff member using the same methods. If a leader can recognise the current level of needs at which retail employees find themselves, they will be able to effective leverage those needs for collective workplace motivation.
Some areas that leaders can focus on to provide staff members with more satisfaction and drive in their work include:
Job rotation
Greater responsibility and duties in their role
Semi autonomy
Employee representation
Increased training and development
Profit-sharing initiatives
Recognition as a motivator
Retailers can achieve phenomenal goals when they find the right formula that works in their store. It is imperative that their frontline is well equipped with the resources needed to achieve such ideals. A skilled leader will effectively manage and motivate staff to work collectively as a team and should as such be given the opportunity to develop the necessary skills to do so.
Chiara is the Communications Administrator for the Australian Retailers Association and has a passion for sharing insightful and thought-provoking content to our members. See more at blog.retail.org.au
The Australian Retailers Association's Retail Institute is Australia's leading provider for both accredited and non-accredited learning programs. For more information, visit www.retailinstitute.org.au