Evaluation involves determining the worth of a learning and development program by comparing the initial objective of the program to the achieved results. Evaluation can include examining the learners and their immediate improvement in ability, as well as evaluating the learning opportunity process and content.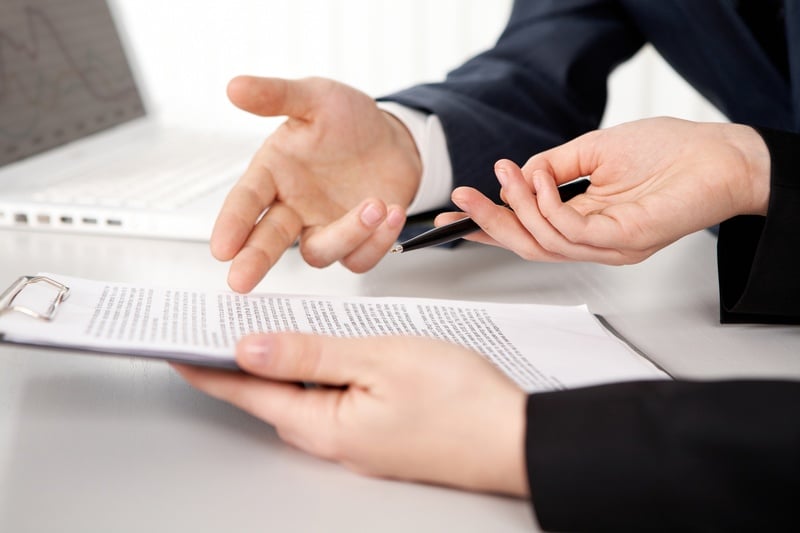 Kilpatrick's levels of Evaluation
Kirkpatrick uses a four stage model to evaluate a learning and development program. This includes evaluation of the program from its initial delivery to its conclusion.
Reaction Level: This includes immediate learner reactions, such as feedback immediately after a learning experience, given verbally or in writing on a feedback sheet.
Learning Level: This includes an observation or formal assessment of the learner's changed abilities immediately after the learning opportunity.
Behavioural or Skill Change Level: This includes judgements of observable performance when the learner is back in the workplace applying the new abilities. This includes application of the knowledge and skills learned and can also include any attitudinal changes that are apparent.
Outcomes or organisational Level: This level of evaluation looks at the impact that any learning and development has had on the organisation. This evaluation includes its:
Application to the operational plan – This could include any relevant criteria that apply on the operational plan or associated documents. For example, budgeted costs and time frames can be aligned to the actual results, to determine the level of success in meeting the original expectations.

Any changes in culture – These could be in relation to anticipated or incidental changes. For example: This could include an anticipated change in staff enthusiasm levels because they are more confident when dealing with customer complaints, as well as an incidental boost in general enthusiasm for learning and development programs in the workplace.

Changes in the identified benchmarks – This includes changes that are identified as being an integral part of the learning and development activity. For example, if a team member undertook a development activity to improve their selling skills, then an analysis of sales figures and identification of any improvements would be appropriate as part of the evaluation.
Other measures used to evaluate learning
Other measures to evaluate learning may include:
Documents – Existing records often provide insights that cannot be observed or noted in another way, if the documents are accessible and accurate. Examining records requires that the data collector have a very clear idea of what information is needed, because there will likely be plenty of other interesting information to distract the unorganised reviewer.

Surveys – Use data collection instruments, like questionnaires, to collect data from a sample of the workplace. Surveys are used extensively in evaluation because of their flexibility to gather data on almost any issue.
Observations – These can be useful in determining how the learning opportunity is implemented and provides a chance for identifying unanticipated outcomes. Observations can answer questions on whether or not the learning opportunity is being delivered and operated as planned. By directly observing operations and activities, the evaluator can enter into and understand the situation and context.
Interviews – These are essentially conversations between the evaluators and their respondents. An interview is appropriate when interpersonal contact is important or when opportunities for follow-up of interesting comments are needed. The quality of information obtained is largely dependent on the interviewer´s skills and personality.
Focus Groups – Can combine elements of both observation and interviewing. A focus group is an interview with a gathering of 8 to 12 people, but uses group interaction to generate data and insights that would be unlikely to emerge in individual interviews.
Considerations when measuring the effectiveness of learning
When evaluating learning the focus should be to ascertain if improvements are in line with the learning plan. When measuring the effectiveness of the learning the following areas should be considered:
The facilitator's skills and management of learners.

The alignment to organisational priorities.

Methods used to deliver the learning opportunity.

The learning opportunities cost versus budget.

Whether there is a need for ongoing learning to ensure currency.

If any additional support is required to ensure learning transfer.

If there are any additional resources required to make the learning successful.
Looking to learn the art of great sales and service? The ARA Retail Institute provides leading accredited training options including workshops and masterclasses in Sales and Servicing. Have a look at our classes below.
{{cta('90be2c44-737f-4dc5-a345-a81dfe8e1396′,'justifyleft')}}{{cta('8645838f-390b-4c97-aab3-1697da056cbb','justifyleft')}}{{cta('0471cebf-bec0-438e-90ff-232937fb9d78′,'justifyleft')}}