Don't settle for second best on your way to retail success.
The retail paradigm has been moulded and shaped over the last few years by a combination of global, technological, social and environmental factors which have all attributed marginally to the experience customers expect from retailers.
According to the Future of Retail report from Oracle, over 80% of retail executives believe that consumers would feel more welcome if in-store staff interacted with them more, while almost all the retail executives surveyed (98%) noted that engaging customers through social media is important to building stronger relationships with them. As customers play a pivotal role in the success and survival of any business, the urgency to transform into an omni-channel retailer is becoming increasingly imperative. As contemporary preferences are evolving at a rapid rate, Emma McNeilly, Founder of Expressions, believes retailers will need to adapt to these changes to remain relevant in the highly saturated retail marketplace.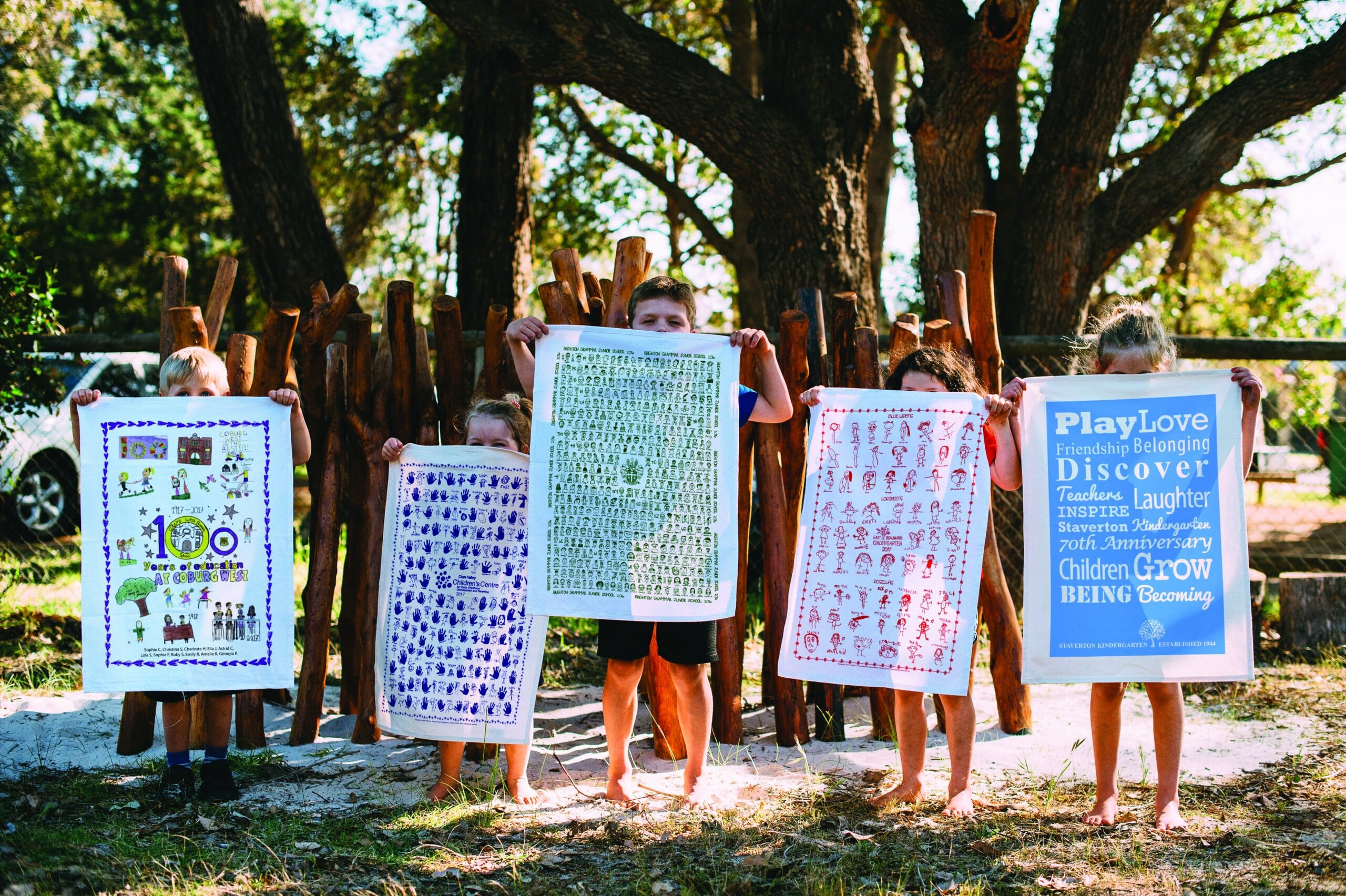 "In the changing world of retail, it is now clearer than ever that it is all about the customer. Therefore, omni-channel integration is an essential component to meeting customer expectations and providing them with the option to shop wherever and however they please."
Possessing over 20 years of success, Emma has witnessed firsthand the troughs and changes of the retail landscape and explains in order to achieve retail nirvana, the goal is to inspire and involve customers in a sustained relationship and remember that the experience isn't about you, it's about them.
"The customers of today are seeking excellent customer service, but more importantly an experience and not just a transaction. It's not just one sale anymore, it's an ongoing conversation and this can easily be achieved through sharing stories and talking about the customers' needs and interests."
With a goal to create a flexible business that Emma was passionate about and enabled her to earn income while raising her children, Emma founded Expressions in 1999 and operated the business from her own home. Expressions offer a wide variety of children's artworks which are compiled together to create customised printed tea towels, aprons and bags featuring hand-drawn portraits or hand prints.Having completed over 18,000 community projects, the company places a large focus on fundraising and giving back to the local community by providing personal profitable and sugar-free fundraising options which can be sold to parents and the community.
"When I started Expressions, I was a one-woman operation working with a handful of schools from my back bedroom.I had been working for a firm that specialised in fundraising for schools and at the time, a lot of fundraising involved selling something sweet or perishable. I did my research and recognised an opportunity in the market to create a long-lasting, environmentally sustainable product using childhood mementos as an alternative to raise the much-needed funding."
Today, Expressions is nationwide company selling millions of products that can be found in kitchen drawers and keepsake boxes in homes across Australia.Through bringing a creative, personalised and easy solution to vital community fundraising, Emma is proud to have assisted thousands of schools and communities in every corner of Australia.
"Over the years, our business has continued to grow into a dedicated team of employees who work together to support thousands of schools, childcare centres and grass root community organisations across Australia and we aim to ensure everyone involved in the project leaves with a treasured memento."
With social media marketing becoming a quintessential component to surviving and thriving in today's competitive retail landscape, Emma and her team take advantage of social media marketing through online retailing opportunities and digital technologies by posting regularly across their social media channels, using a call-to-action and creating quality emotional visuals to engage with their customers.
"I recognise that in our busy modern world, customers are harder to engage and increasingly time-poor. While regular posting is essential, it is even more important to monitor and optimise your social media analytics and understand what is performing best and how you can adjust content to increase engagement."
Although social media marketing is a fundamental component of customer engagement, the customer experience remains a key priority for both in-store and online retailers. With this in mind, Emma says she always strives to motivate her staff to personalise the customer experience through providing excellent customer service and expel care throughout the customer's journey.
"I encourage my staff to always give 100% commitment to great customer service, along with unfailing attention to detail. Sometimes the little things really do matter and the little things done exactly right, can make a big difference and allow you to shine amongst your competitors. Nobody wants to feel like a number, so a few simple personal touches really can make a difference."
With a strong team behind her and a vision to create a business that exudes customer focus and a commitment to quality products, Emma believes that now is a crucial time to support women in the industry, and when it comes to reaching vital target audiences; mum's the word.
"Women, more specifically mothers, are responsible for more than 80% of consumer spending and I believe having more members of this specific target audience can only boost the industry and strengthen businesses. I embrace a flexible family first environment and employ a team of working mums for which I am very proud."
As Expressions continues to service the community and stimulate the creative minds of future leaders, Emma's vision for Expressions is to deliver new and innovative products to the market.
"The best part of my job is that I have created a genuine feel-good business that everyone at every stage of the process benefits from. My vision for the future of Expressions is to bring new, modern and innovative products into this increasingly competitive retail world, a world which has eager customers who continue to refresh the market."
To read more about Emma's retail success or for more information on Expressions, visit www.expressions.com.au and look out for the Australian Retailers Association's Women in Retail Series retail.org.au/womeninretail