In order to remain competitive, retailers must prepare themselves with a digital transformation strategy to grow the customer experience whether it's online or in-store. While many retailers acknowledge digital transformation has had a major role in its success, they must also recognise that its success lies in the hands of its customer-facing or product handling workers. We call them Firstline Workers. They could be the shop assistant, the warehouse worker or the sales associate.
New research from Microsoft Australia reveals the core of any digital transformation starts with Firstline Workers, but the majority are often not involved. While local retailers acknowledge the major role digital transformation has to their success, our research showed that many overlook the role of its Firstline Workers – a crucial component that can impact upon the success of this transformation. As access to accurate and up-to-date information is essential for digital transformation, the demand for retail professionals who have an expanded technical skillset is imperative.
Appetite for digital transformation
Microsoft's Firstline Workers research based on responses from 1,390 Australians found that there is a clear appetite for greater technological transformation among Firstline Workers.
Register operators, night fillers, sales associates and floor managers form the backbone of the retail industry. They're the ones who meet and greet customers, process sales and serve as the "face" of a store, however, our findings indicate many lack the crucial information, resources and tools from senior leadership to empower them to create seamless interactions with customers.
Interestingly, 58 percent of Firstline Workers agree that the rise of global competition is the biggest challenge facing retailers, but only 39 percent feel well informed about what their organisation is doing to overcome this.
Many bricks-and-mortar stores still make use of a notice board, printouts or team huddles to communicate information to Firstline Workers. In an age where digital has become more prominent, traditional methods are becoming far less effective with workers feeling frustrated and unmotivated by the disconnect experienced from their headquarters. If retailers continue to communicate with its workers using legacy communication channels, information gets lost and it results in a lack of teamwork and more importantly, a great customer experience.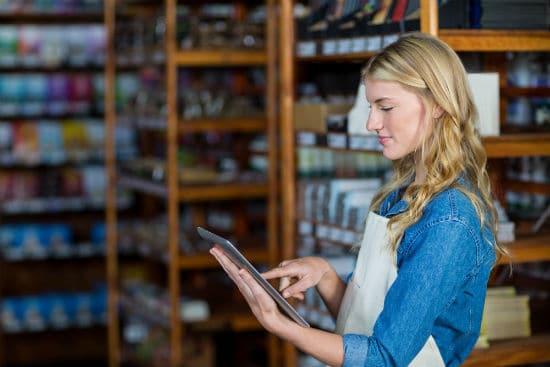 Organisations who engage with Firstline Workers in their digital transformation initiatives will find themselves in a better place to succeed by ultimately improving the customer experience. Microsoft's research also revealed that 49 percent of respondents believe greater deployment of technologies would enhance their skill level, and 45 percent believed it will enhance opportunities to collaborate and exercise greater strategic freedom, bringing real value to their work.
In addition, research showed that the benefits of these digital technologies are acknowledged by Firstline Workers, but in many cases do not reach them. This can be attributed to the fact that less than half of the respondents felt that their organisations provide them with the resources to help Firstline Workers build the skills needed for a successful digital transformation.
To compete in what is shaping up to be a disruptive yet innovative industry, retailers must be proactive in improving customer experience. A real-world customer experience is the retail industry's key weapon against the rise of digital retailers. To remain competitive on both a local and global scale mandates rethinking on how to best use digital technologies. The use of digital technologies like internal chat platforms, mobile apps and devices will open up many different options for local retailers to alleviate its staff from monotonous tasks, enabling them to focus on in-store customer experience.
The effects of digital transformation are powerful. It must be experienced by not just management but by Firstline Workers too. By culturally and technologically empowering all staff, retailers will be capable of redefining their customer experience and maintaining competitive advantage.
Ian Heard is the General Manager, Digital Workplace and Collaboration at Microsoft Australia. Microsoft is the leading platform and productivity company for the mobile-first, cloud-first world, and its mission is to empower every person and every organisation on the planet to achieve more. For more information visit: www.microsoft.com