The retail shopper is changing rapidly, and to keep up, so must the retail industry.
The advancement of online shopping, mobile communications, smartphones, tablets and more has turned traditional shoppers into something else entirely: connected shoppers. Today's shoppers can now browse online, on either a computer or mobile device, as well as in brick-and-mortar stores.
In this complex new environment, there are two vital questions. First, as a retailer, how do you create differentiated value that will enable you to stand out from the crowd? Second, how can you strengthen customer relationships, build loyalty, increase sales and maximise profitability?
The answer is; by creating a smart, shopper-friendly experience that is unique to your store and brand, and consistent at every shopper's touch point. To provide this, retailers need connected store assistants who have access to real-time data, so they can ensure that shoppers get what they're looking for, when they're looking for it. This ensures customer loyalty and return. According to Zebra's 2018 Shopper Study, 60% of shoppers say store employees who assist them with mobile devices improve their shopping experience[1].
There are four ways that connected employees can transform the customer experience:
Enhance the brand experience
Connected shoppers want instant shopping gratification. Increasingly, they'll only make a trip to a store if they're confident that they can order what they need, even if they don't carry it home that day. Zebra's 2018 Shopper Study found that 35% of shoppers purchase only the items they set out to buy before arriving at the store[2].
Employees who are equipped with mobile enterprise technology can gain access to inventory visibility across the entire supply chain and are able to provide shoppers with what they're looking for. With such impressive customer service, shoppers are likely to return back to the store.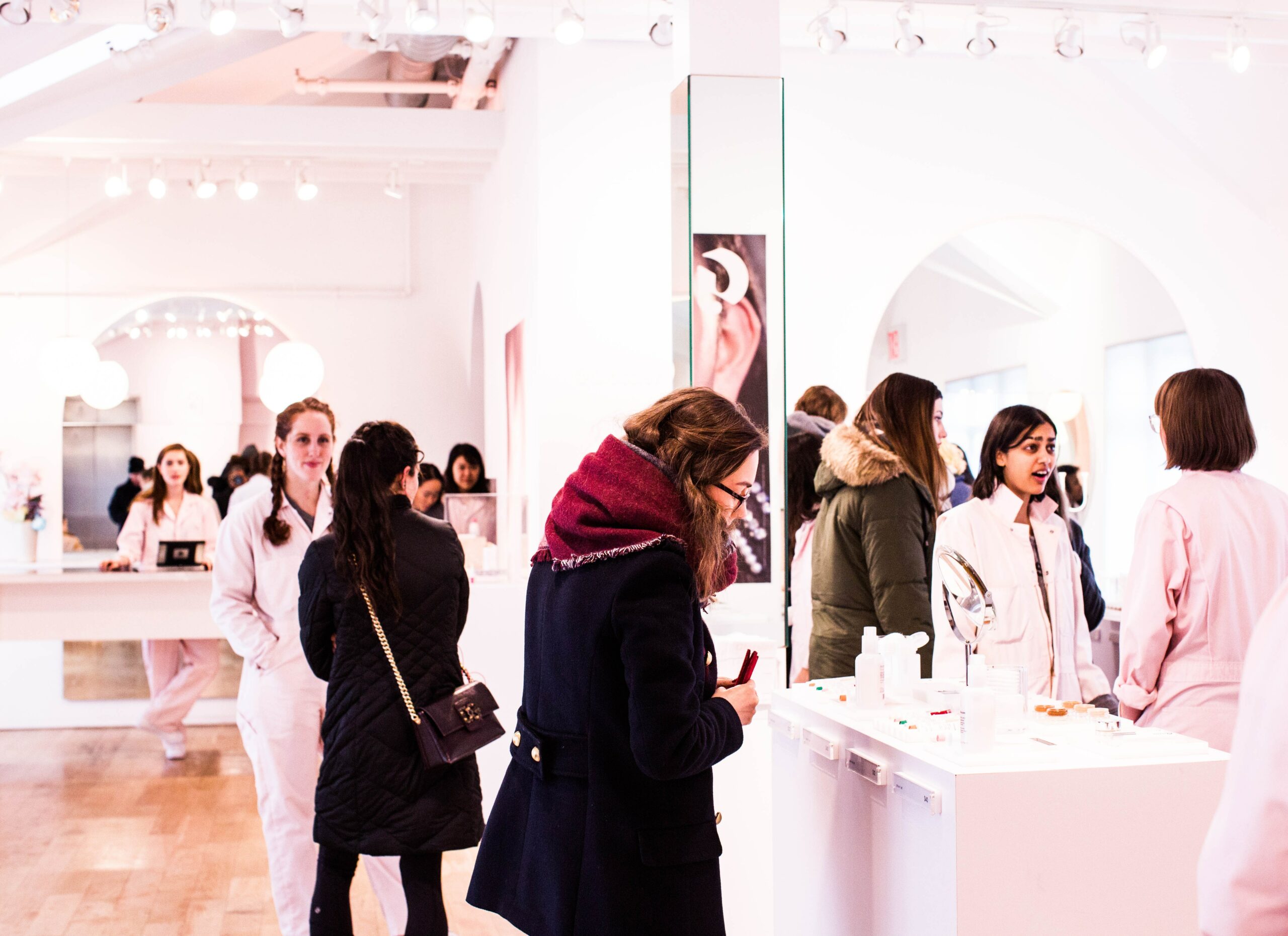 Offer Flexible Fulfilment Options
Traditionally, retailers managed each retail channel, whether mobile, instore or online in its own isolated silo. This leads to a lack of coordination and collaboration between the channels and feelings of frustration for shoppers and store employees. Approximately one in three shoppers say the main reason they leave a store without the item they want is an inability to find an item on a shelf or display[³].
Connected shoppers expect to receive exactly the item they want, when they want it and where they want it as well. They want to know if a product is available regardless of its location and they want more choices in how they receive it — in-store, at home or at another collection point. Retailers can recover 60% of sales by empowering their employees to offer discounts and fulfilment options[4].
Prioritise personalisation
Provide shoppers with a personalised experience by equipping and training employees to make the most out of their access to shopper data acquired through loyalty programs and past purchase history. Make shoppers feel valued by applying discounts, making them aware of special promotions or informing them of loyalty point totals.
Maximise store efficiency
While speed is paramount in the new retail environment, shoppers also demand a personalised service. Retail employees equipped with enterprise mobile devices can check inventory and prices, scan coupons and communicate with the back of the store from the point of the shopper interaction.
To read more about the ways to improve customer experience across all channels, download Zebra's free e-Book here.
Zebra Technologies helps enterprises become as smart and connected as the world we live in. Real-time information (gleaned from visionary solutions including hardware, software and services) give organisations the competitive edge they need to simplify operations and know more about their business and customers.