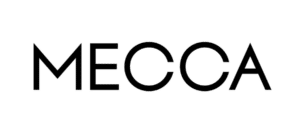 Case Study
(16) Driving change beyond the workplace
Initiative Description

​In 2017, MECCA launched its M-POWER social change program, which focused on the elevation and education of women and girls to advance gender equality. NGV has been a MECCA M-POWER partner for more than five years, and in that time we worked together to address gender inequality in the arts. ​

This year, we have extended this partnership and launched the MECCA x NGV Women is Design Commission, which is a five year series that invites internationally renowned female designers and architects to create new and important work for the NGV Collection. This partnership is the first and only one of its kind in Australia and will create a platform to present topical, world-premiere works of international significance that amplify the contribution female designers are making to shaping our world. It is part of the NGV's ongoing effort towards redressing the historical gender imbalance within the NGV's Collection, and, with MECCA's support, this initiative will significantly increase and strengthen the NGV's collection of contemporary design works by women, creating one of the most globally-significant holdings in this area and a lasting legacy for future generations.
| | |
| --- | --- |
| Context | Women are a dynamic force in the architectural profession, and despite increasingly equitable numbers graduating from architecture programs, women account for only 31% of the total architecture population of Australia (based on 2016 Australian Census data). Through this partnership, MECCA seeks to address gender imbalances within the design and architecture industries and more broadly, and inspire the women designers of tomorrow by championing exceptional women working in the field today. |
| Action | Over five years, commissioned designers will be revealed annually at an event coinciding with International Women's Day in March, with the final work being revealed at that year's end. The partnership will culminate in a major exhibition to showcase the five bodies of work and the remarkable collection outcome. The inaugural commission was announced on 8 March at an event in celebration of international Women's Day and the final work will be unveiled in September 2022. |
| Result | The first artist to receive the MECCA x NGV Women in Design Commission is world-leading architect from Mexico, Tatiana Bilbao, and she will create a large-scale installation that combines textiles with architectural structure, drawing on her studios use collage, drawing and large-scale model making. The commission will be a physical expression of Bilbao's aim to free architecture from the conventions and canon of the twentieth century to propose a new trajectory that is focused on community, sustainability and ethics. The announcement phase of the partnership resulted in 13 media features with a total reach of 7.6m and PR value of $432k with positive sentiment around the commission series. |
| Lessons Learnt | The first artist to receive the MECCA x NGV Women in Design Commission is world-leading architect from Mexico, Tatiana Bilbao, and she will create a large-scale installation that combines textiles with architectural structure, drawing on her studios use collage, drawing and large-scale model making. The commission will be a physical expression of Bilbao's aim to free architecture from the conventions and canon of the twentieth century to propose a new trajectory that is focused on community, sustainability and ethics. The announcement phase of the partnership resulted in 13 media features with a total reach of 7.6m and PR value of $432k with positive sentiment around the commission series. |
| | |
| | |
| | |
| | |
| | |
​