As the new generation increases their purchasing power, it's crucial for retailers to understand their buying behaviours.
Understanding Generation Z is crucial for any forward-thinking business – this generation is the primary customer of tomorrow. It is therefore important to have a customer lifecycle strategy in place to make sure this lucrative market remains engaged with your brand as they get older.
In a few years, they will likely start to become independent and open their own wallets, however right now they are very effectively influencing how their parents spend money. In fact, our recent data is showing that about 19 percent of households have a Generation Z child, and 15 percent of parents will spend more when they bring their Generation Z child shopping with them.
However, it is important to be able to distinguish the nuances within this large segment as these families are not the same. They live in different areas of the country, have different household incomes, and exhibit different attitudes and behaviours which all have an impact on the type of purchases they will make or influence.
This generational gap in reference is part of recognising what drives Generation Z and therefore their expectations of product and service delivery, innovation, and response timing to the framing of content. The fundamental differences between parents and their young children is in part due to the ubiquitous access to the internet and constant information, with the ability to communicate with anyone, anywhere and anytime. This is compared to the prominent generation classifications of Gen X and Baby Boomers which didn't have access to the internet for a long period of their lives, and when they finally did, it was at dial up speeds much slower than those we are used to now.
Generation Z is at an interesting life stage for marketers. They are old enough to be influencing their families' spending, but young enough to be directly influenced by their environment. They are growing up in a fast-changing, cloud-connected world of social media and pervasive devices, and can be reached by more channels than ever before.
Despite a general perception of Generation Z as the impatient generation, new technologies gaining momentum in the retail sphere are forcing retailers to adapt to the ever-changing needs of these current and future consumers.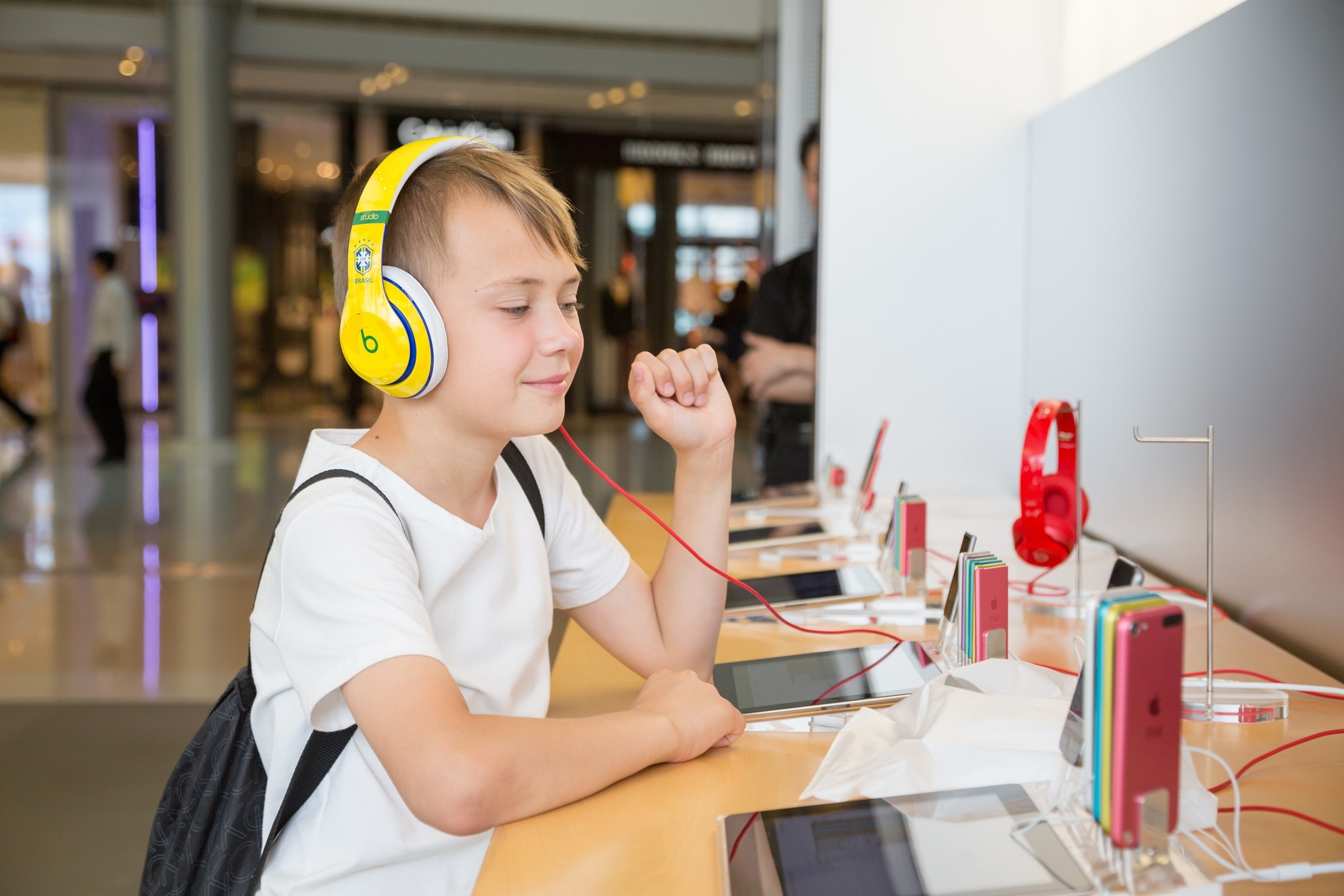 To get a sense of Generation Z and how they differ from Gen X and Baby Boomers, we've taken a deeper look into how kids and teens are using different media platforms. We've identified that children under 11 years of age have already grasped an understanding of how to use these technologies, while children aged 12-18 use these technologies to source content important to them. For example, children under 11 years old use online platforms to watch movies and listen to music, while those ages between 12 and 18 spend their time online searching for celebrity information and reading blog posts.
Generation Z absorbs information and marketing content in a drastically different way to other generation classifications – and it matters. This knowledge is crucial for retailers as they will need to tailor their marketing techniques on different technical platforms for this specific consumer segment.
Last year we saw a rise in smartphone shopping with a growing number of consumers completing their purchases on mobile devices. Having these technologies at hand allows Generation Z to be in absolute control of their spending habits, further increasing their purchasing power and their spending opportunities from anywhere. In the coming years, the most successful retailers will be those that truly understand and cater to the behaviour of Generation Z, how they might evolve in the future – and which channels to use to reach them.
Peter Smith, Insights Analyst, Experian Australia Pty Ltd & Carole Duncan, Head of Analytics and Consulting (NZ) Experian Australia Pty Ltd. To unlock the power of data and help transform your business to deliver increased value to customers, head to http://www.experian.com.au/