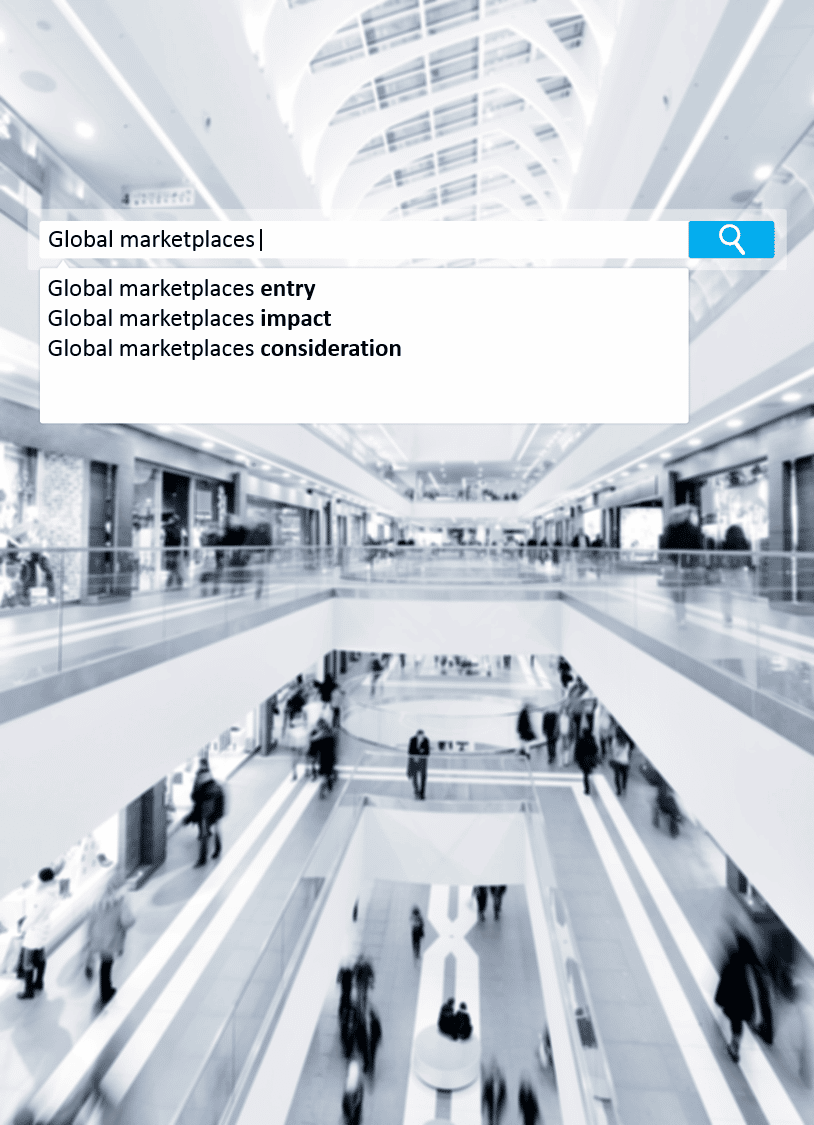 The Australian retail industry is amid a perfect storm. Slowing growth, rapidly changing shopper behavior, and dramatic increase in competition. The emergence of global marketplaces is an opportunity and a threat that brands and retailers need to consider and tread carefully. Data, analytics and informed decision making are key, but there are several questions to consider:
What's the business case for marketplaces – Should Australian brands and retailers consider marketplaces? Many are on eBay, but should they consider Amazon and Alibaba? Or all of them? What is the driver for this – is it cross border trade and the lure of larger markets or addressing newer customers they are not addressing with their current channels? Or could it be to complement their current touchpoints and leap frog their propositions to their shopper by leveraging cutting-edge online website interfaces, analytics tools, and distribution capabilities offered by these marketplaces? What are the economics and distribution modalities? What resources and expertise is required to successfully leverage this channel?
This would be followed by questions like:
How does one identify the right products for the marketplace? – Questions around whether to leverage online marketplaces as an advertising platform for new product launches or as a clearance platform. Brands may even consider selling limited collection items while retailers sell their own private labels.
How do we determine a competitive price? Developing an effective pricing strategy is one of the key success factors. Customer's access to compare prices of similar products forces brands and retailers to chalk out attractive prices, while maintaining margins.
How to streamline the Stock Keeping Unit (SKU) onboarding process? For those who decide to sell on marketplaces, creating a plan that facilitates smooth onboarding of products is essential. Common concerns revolve around varied price combos across marketplaces, product listings irregularities and poor content.
Why monitoring performance is key and how to do it effectively? Monitoring performance across online marketplaces is key. This will reduce problems of fake and used products, uncover product content gaps and support price compliance decisions. It will also help counter instances of brand dilution, loss of control and limited access to customer data.
True, global marketplaces have strong customer reach and unmatched shopping experiences. However, brands and retailers must be wary of not being manipulated but rather construct a mutually beneficial partnership. Provide feedback and encourage marketplace partners to offer features and insights that will help increase sales. Like in all situations, there are examples to validate both sides of the story. The outcome may not be guaranteed, but small, calculated steps will help brands and retailers stay relevant.
The fundamental question remains – friend or foe? Or maybe frenemy? The only wise answer is make data and analytics a friend to stay abreast in this changing retail landscape.
Mihir Kittur is Co-Founder and CCO of Ugam, a global data and analytics company working with four of the leading Australian retailers. To know more about the application of data and analytics to make confident business decisions, visit ugamsolutions.com