Continuing its sustainable but ambitious growth plans, 7-Eleven has opened six new stores across Victoria, NSW and Queensland in August.
We're always pleased to hear stories about our members doing well! Throughout August in a challenging retail climate, 7-Eleven opened new stores in Singleton, Woombye, Tarneit West, Richmond West, Booragoon and Maidstone, providing approximately 30 new jobs and several internal promotions among the total team of more than 50.
General Manager Retail Operations, Braeden Lord said the consistent growth is driven by a number of factors: "7-Eleven is a customer driven growth organisation, opening on average 30 stores a year. Our new sites reflect a desire to be very accessible to our customers both in filling current suburban network gaps and in new communities," Mr Lord said.
"Woombye, Singleton, Tarneit West and Booragoon are part of our plans to expand our footprint into new suburbs and regional locations. Our recently transformed supply chain capability enables daily fresh replenishment into new communities that are natural geographical extensions from our existing networks. This extended reach is very exciting for us and for customers who have been yearning for our signature offer."
"Our Richmond West and Maidstone stores come to life in convenient high-density locations on the doorstep of well-versed 7-Eleven customers. Sophisticated insights and data capability help us ensure that our store network is future fit for the changing shape of the retail landscape and the evolution of customer habits. Essentially, our insights capability means we identify the right location and build the right product offer that creates a small business, likely franchised, that feeds a healthy local customer demand," he said.
Mr Lord said the entire7-Eleven team has worked together to open the stores in short succession.
"Opening this number of stores while balancing additional safety requirements and restrictions due to COVID-19 has taken a phenomenal effort from our entire team. From construction, recruitment, supply chain, merchandising, training and store operations everyone involved has done an incredible job."
7-Eleven Maidstone, Friday 21 August
Five new employees joined store manager Guru Borra to provide Maidstone locals with food, fuel, coffee, and essentials. Mr Borra is leading a total team of nine, said a number of the applicants were starting careers in retail due to the impact of COVID-19 on other industries. "We had a lot of people apply to join our team and the quality of the candidates was excellent. Some are joining from other petrol and convenience retailers but there are a few team members who were working in hospitality or other areas. I am really excited to help my team settle into the new store and their new roles as we work together to offer our customers excellent service and value," Mr Borra said.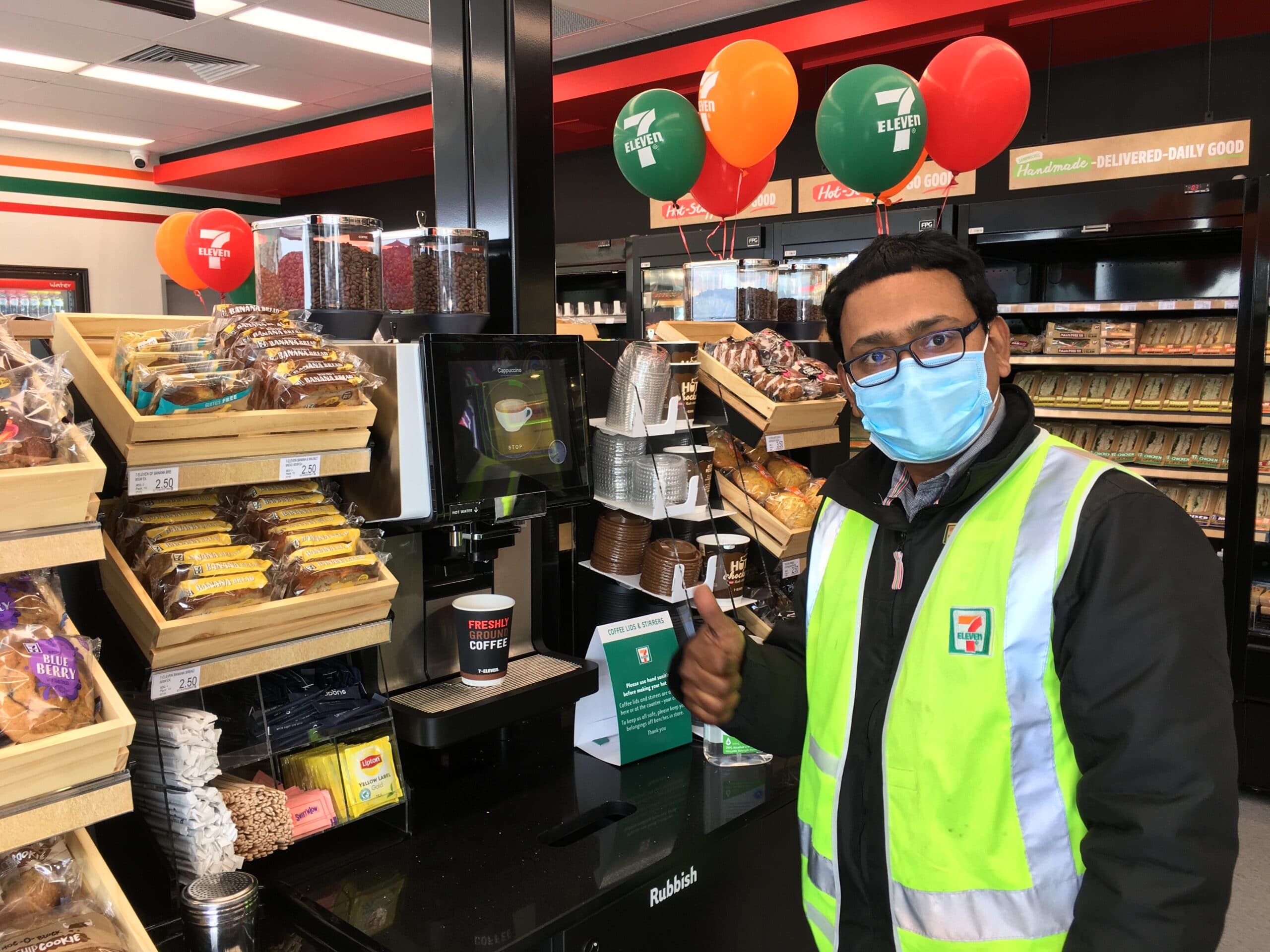 7-Eleven Booragoon, Thursday 20 August
Six new employees joined newly promoted store manager Maciek Gryglewski and assistant store manager Adam Reale to welcome locals to the new7-Eleven Booragoon. Mr Gryglewski said the quality of talent that applied to join the team was exceptional. "We were thrilled to receive more than 120 applicants and interviewed about 40 people. From our conversations with applicants we estimate about 25 per cent of people are looking for new opportunities due to the impacts of COVID-19. The team members who are joining us are fantastic. We are looking forward to working with them to serve the local community," Mr Gryglewski said.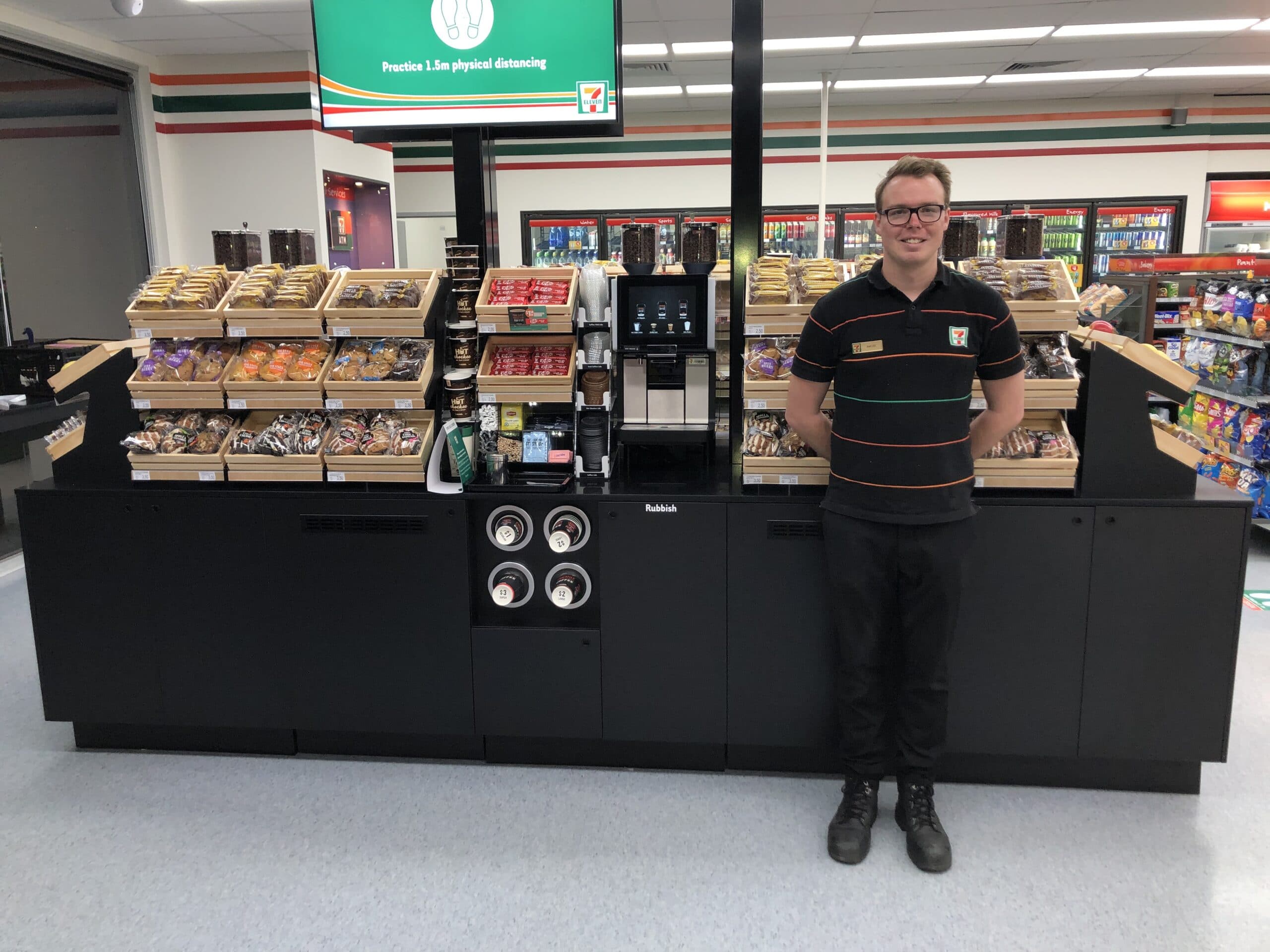 7-Eleven Richmond West, Tuesday 18 August
Siva Chengalvala is leading a team of one recruit and six redeployed team members at new7-Eleven Richmond West. The new look store is Mr Chengalvala's first experience in managing a brand-new store. "I started in7-Eleven as a franchisee team member in 2015 and joined the corporate store team in 2016. I become a store manager in 2018 and have managed several corporate stores across Melbourne. This is the first new store I have opened, and I'm honoured to have been chosen to lead the team in this store," Mr Chengalvala said.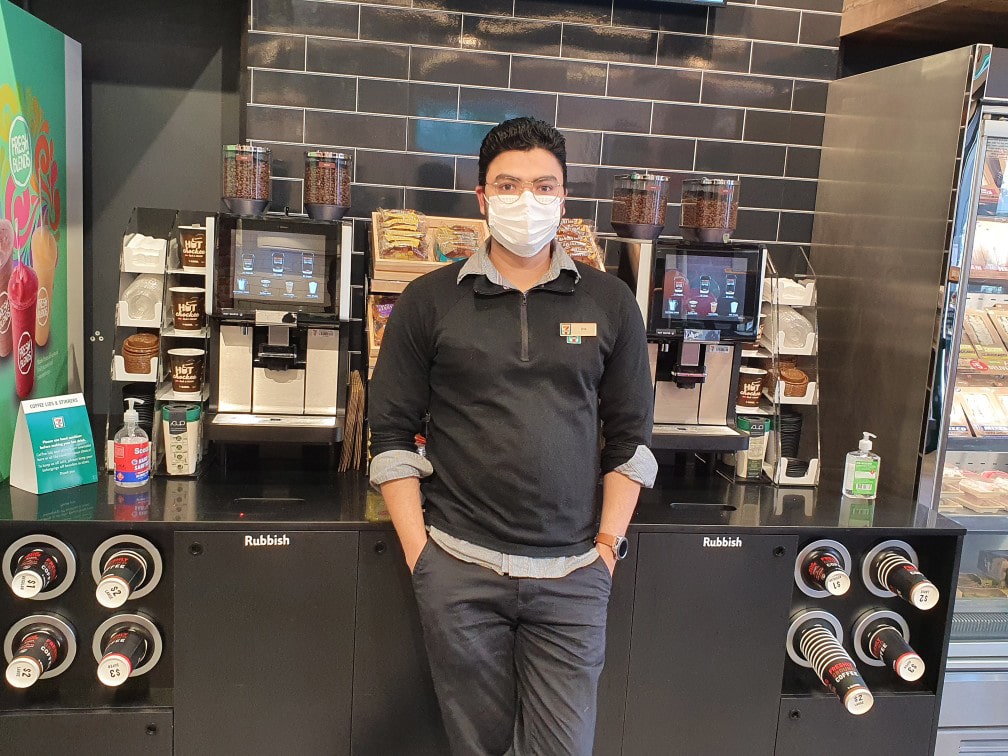 7-Eleven Tarneit West, Thursday 13 August
Seven new recruits joined the team of 10 existing staff at 7-Eleven Tarneit West. Experienced 7-Eleven Store Manager, Mamta Sood, has moved to the area with her family, and is excited to be welcoming the team members and locals to the new store. "We have a fantastic new store for locals to enjoy. The store has all the essentials including fuel, food, coffee, and basic pantry essentials. We are really pleased to be there for the community to provide access to the things they need in their neighbourhood," Ms Sood said.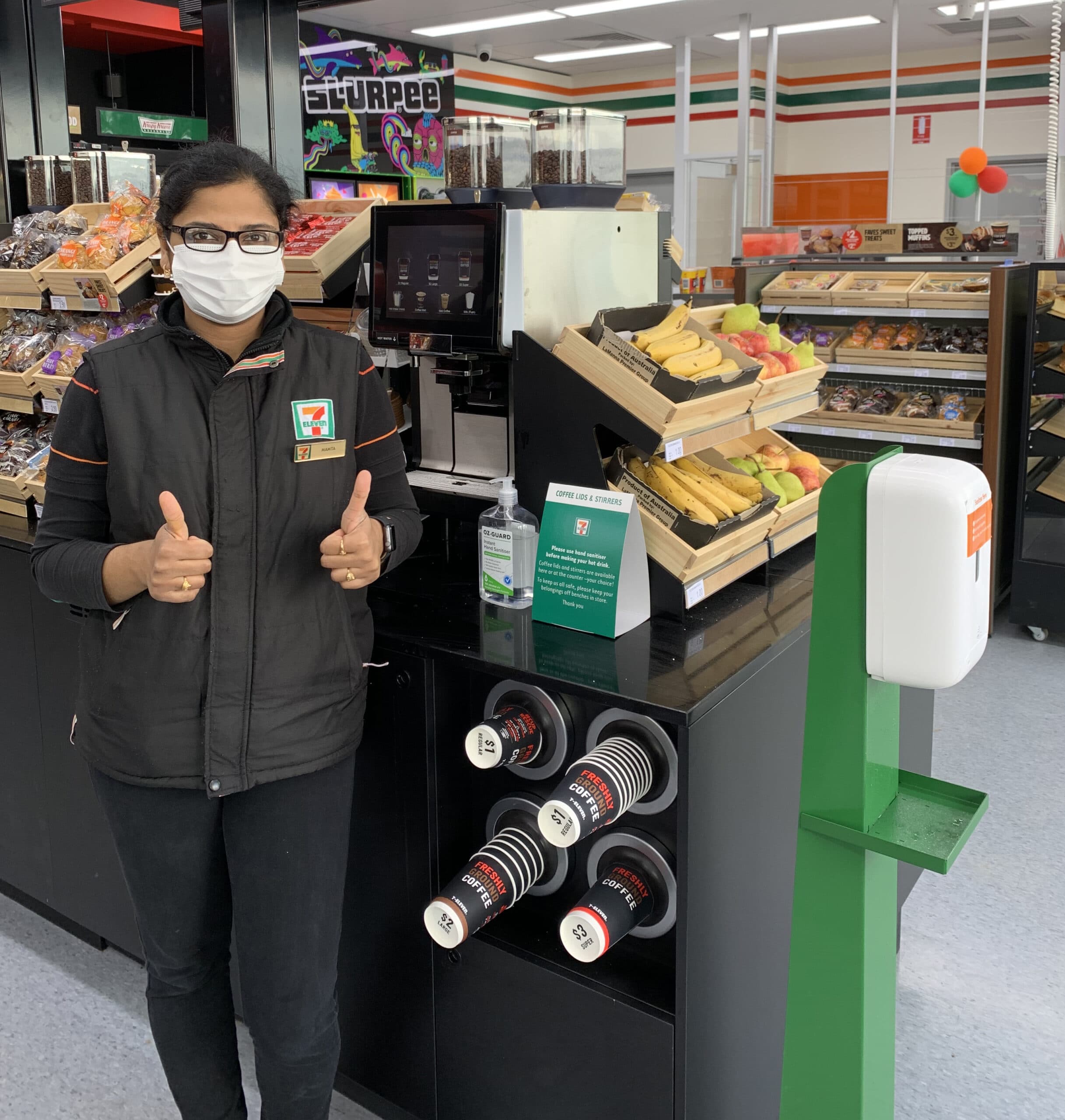 7-Eleven Woombye, Thursday 13 August
The team of nine at the Woombye store includes five new local recruits. Store Manager and Sunshine Coast local Rebecca Inkson has spent four years with the7-Eleven corporate store team and 15 years in the industry overall and is excited about opening the new store. "I love living on the Sunshine Coast, and the chance to welcome locals into a brand-new store is fantastic. I'm really looking forward to training our five new recruits, some of whom are starting their careers in our industry. The quality of the applicants we received for the roles available was exceptional. The five new recruits will be joined by four other locals who are coming from other 7-Elevens in the area, I think the team will provide a great experience for Woombye locals," Ms Inkson said.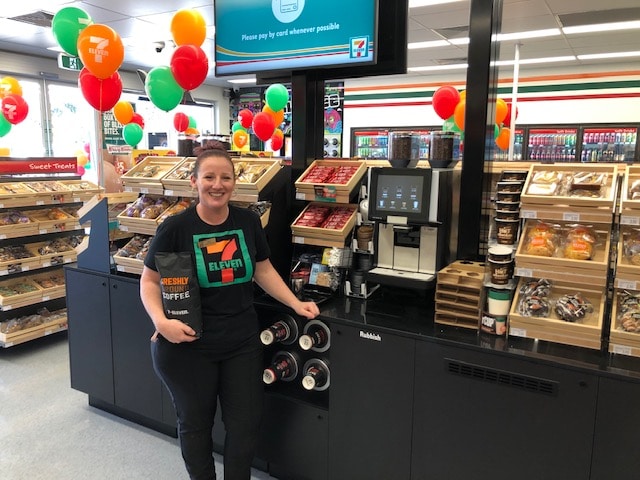 7-Eleven Singleton, Thursday 6 August
The Singleton store openedon Thursday 6 August with five new team members, many of whom are starting new careers in retail due to COVID-19. Former local and existing 7-Eleven Corporate Store Manager, Hayley Kiker, is returning to her hometown to manage the new store. "I'm looking forward to returning to the great community I grew up in, making some brand-new connections in the community, and bringing the brand I love with me," Ms Kiker said. Hayley also said she's excited to be working with a new team and helping them learn their new roles serving the Singleton community.
Main picture: Hayley at the new Singleton store.