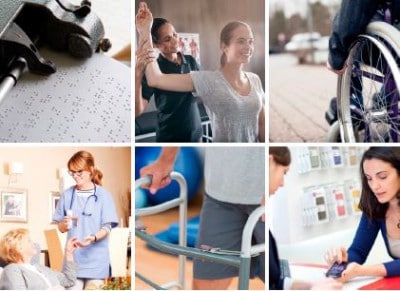 The ACCC, along with state and territory ACL regulators, has released a guide for businesses supplying goods and services to the disability sector. The guide forms part of a range of educational resources for consumers with disability and the businesses that supply to them.
The resources have been developed to educate consumers and suppliers about their rights and obligations during a significant period of reform in the disability sector.
The National Disability Insurance Scheme (NDIS) commenced its full national rollout on July 1, 2016 and will continue over the next three years. Once complete, around 460,000 Australians will be eligible to receive funding.
The NDIS provides consumers with disability with the power to manage and choose what and how they purchase disability-related products and services. This is a significant change from the previous approach where state governments purchased goods and services in bulk and provided them to consumers with disability.
The industry guide explains competition and consumer law obligations and is available on the ACCC's publications page. Printed copies that can be ordered via the ACCC website.
If you have any queries in relation to the guidance, please contact Joanne James at joanne.james@accc.gov.au or Nigel Vise at nigel.vise@accc.gov.au