Bricks-and-mortar stores find a competitive edge over online retailers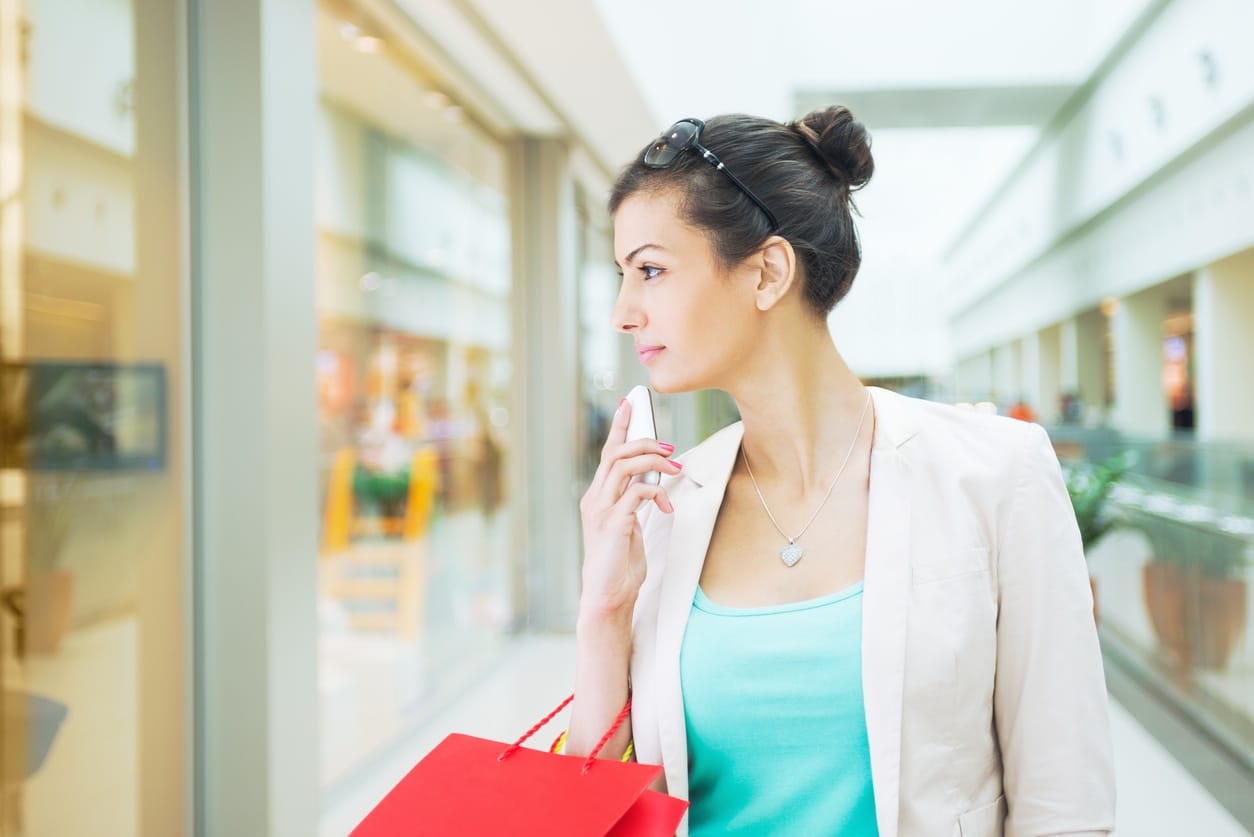 Retailers are quickly catching on as to how to make the shopping experience individually tailored and therefore more personal for each shopper.
Not only are bricks-and-mortar stores having to fight back against the rise of the online stores, but shoppers are becoming more discerning about how they shop. They call it is rise of the omni-shopper, a brand new kind of confident consumer who uses technology to educate themselves ahead of the purchasing choices they make.
The omni-shopper consults a variety of channels, including social, referral sites and price comparison apps before making a buying decision. This makes it even more important for stores to be on their game to move from passive marketing, to create an emotional connection and stimulate positive purchase decisions.
How can they do this? With integrated sensory branding. This is a combination of visual branding, music, scent, and social and mobile applications at customer contact points. The objective is to engage customers and create for them a curated and unique experience that stimulate positive purchase decisions.
Audio
For example, the best marketers know how music running in the background or foreground of a business can be used to strategically influence customer mood, buying behavior and brand perception. Sound branding holds enormous sway over our perception of a brand, as well as our choice to engage with it and helps the business to differentiate itself. The right audio strategy creates an emotional connection between a customer and the business, boosts sales and creates a positive experience that encourages customer loyalty.
If you combine this with advances in technology, you can create an even greater connection. For example, Mood Media has partnered with Shazam to create Shazam In-Store. This location-based mobile marketing solution is built upon the popular Shazam music identification mobile app and our patented Presence™ technology.
Presence is an inaudible digital watermark delivered through Mood's audio systems, basically an audio beacon. When a customer activates the Shazam app to identify a song or audio message, the app will recognise the watermark and deliver branded targeted content directly to the customer's mobile device along with the requested song information.
Visual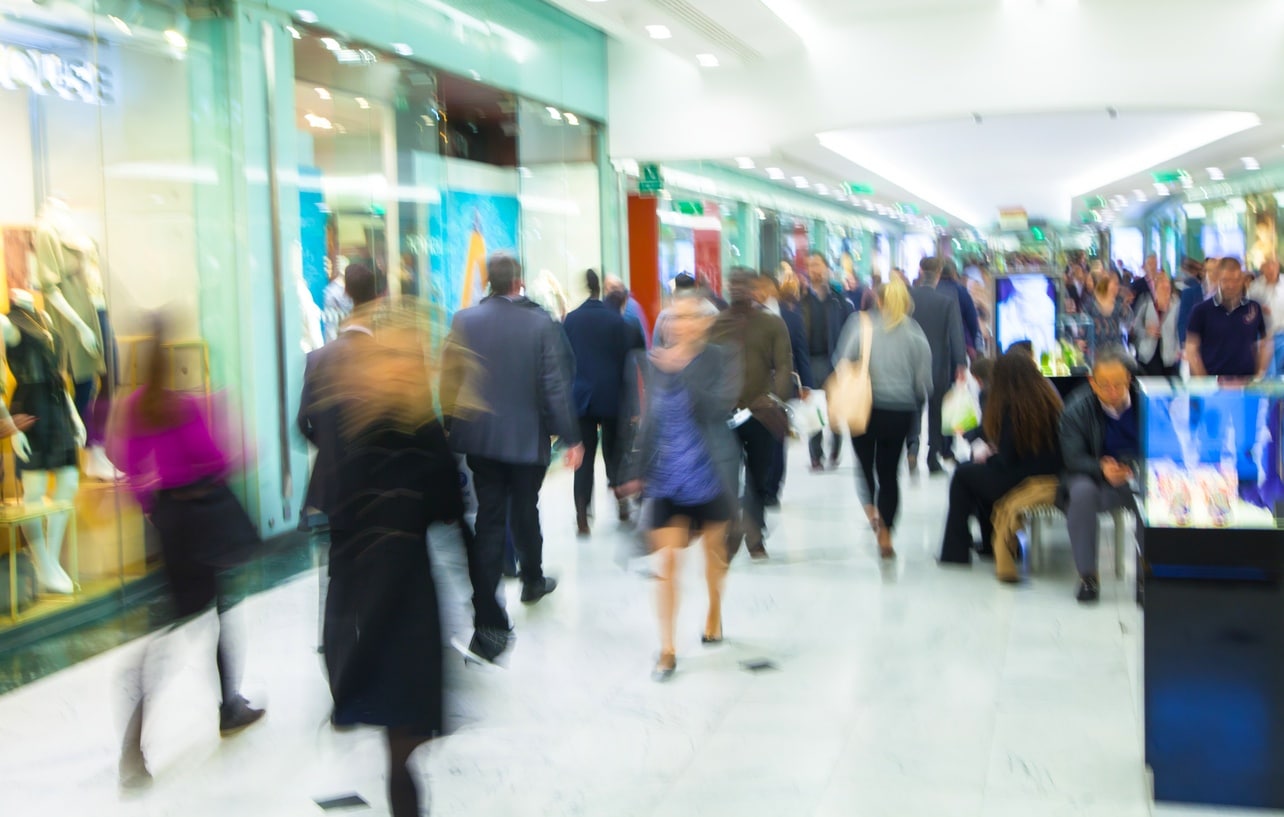 The visual branding of a store is much more than having an attractive shop window or clever store layout. Retailers are now installing visual content that uses the latest technology such as CGI animation and graphics to bring a business to life and transform the way customers see it, literally. From personalised digital signage templates to custom visual content, digital promo boards and virtual displays, when done well visuals can be a powerful part of emotive marketing campaigns.
Technology now takes visuals even further with Virtual Reality (VR), and retailers such as Tommy Hilfiger are now offering a fully immersive 3D experience to online shoppers.
VR also enables you to sample your virtual holiday in full 3D before making a buying decision – customers are able to experience the product or service in a complimentary setting before they make a purchase. Imagine transporting yourself to a tropical island before booking a trip to Hawaii or trying out new ski gear on a virtual Mount Olympus before you've paid for it. This technology is radically transforming seemingly mundane shopping trips into colourful and adrenaline-inducing sensory experiences.
Scent
When it comes to sensory branding, scent is the most powerful of all our senses because it taps into our memory and influences our emotional responses. So although it is subtle, it plays an important role in transforming perceptions and evoking a certain lifestyle or emotion and has increasingly become another avenue for brand expression.
For example, Billabong recently undertook a combined sound and scent branding exercise to reflect 'board culture' in its flagship stores. The bespoke sound design and fragrance plunges guests into an immersive experience and with a renewed strategy every two months, customers will enjoy a unique experience each time they visit.
The challenge in retail has always been to know what the customer wants, but using a mix of content such as audio, scent, visuals together with interactive media is a guaranteed means to deliver an unforgettable experience. What's more, by communicating your brand personality with the right mix, your customers' moods will be enhanced and their sale decisions boosted.
Brands that appeal to multiple senses will be more successful than brands that focus on one or two.
Steve Hughes is the Managing Director of Mood Media Australia, the world leader in elevating in-store customer experiences. For more information visit www.moodmedia.com.au