With Valentine's Day just around the corner, shoppers will once again be searching for the most meaningful gifts to celebrate this notorious event. This Valentine's Day will see retailers offering a range of personalised gifts and limited edition products, giving Cupid a run for his money.
Let's take a look at how popular brands are celebrating love this Valentine's Day.
The classic combo
No gift is more reliable this season than chocolates and flowers. With chocolate sales set to soar this time of year, no two items spread the Valentine's Day message as clear as this pair, despite what price you pay or how big the bouquet. Here's how retailers are making this classic combo special this year.
Koko Black are reaching out to the hopeless romantics with 'One Love' – their campaign offering chocolates wrapped in romance. From their early days the brand's motto has always been to create something special. This season Koko Black are pairing their decadent, signature chocolates with an exclusive Valentine's blend wrapped up in a beautifully crafted gift box.
Local retailer, Doughnut Time, are also offering limited edition Valentine's Doughnuts from their ever expanding and rotating menu. The collection includes vegan options, catering for all, and allows customers to buy the collection in packs of four (an easy crowd pleaser) or singles (for those looking to treat themselves).
Looking back on last year, payments provider, Square, analysed sales data from thousands of florist transactions across the country and found Aussies spent 250% more on flowers on the 13th and 14th of February 2016, compared to any other day during that month.
With the overall average spend per bouquet at $50, the five most popular flower choices last year were: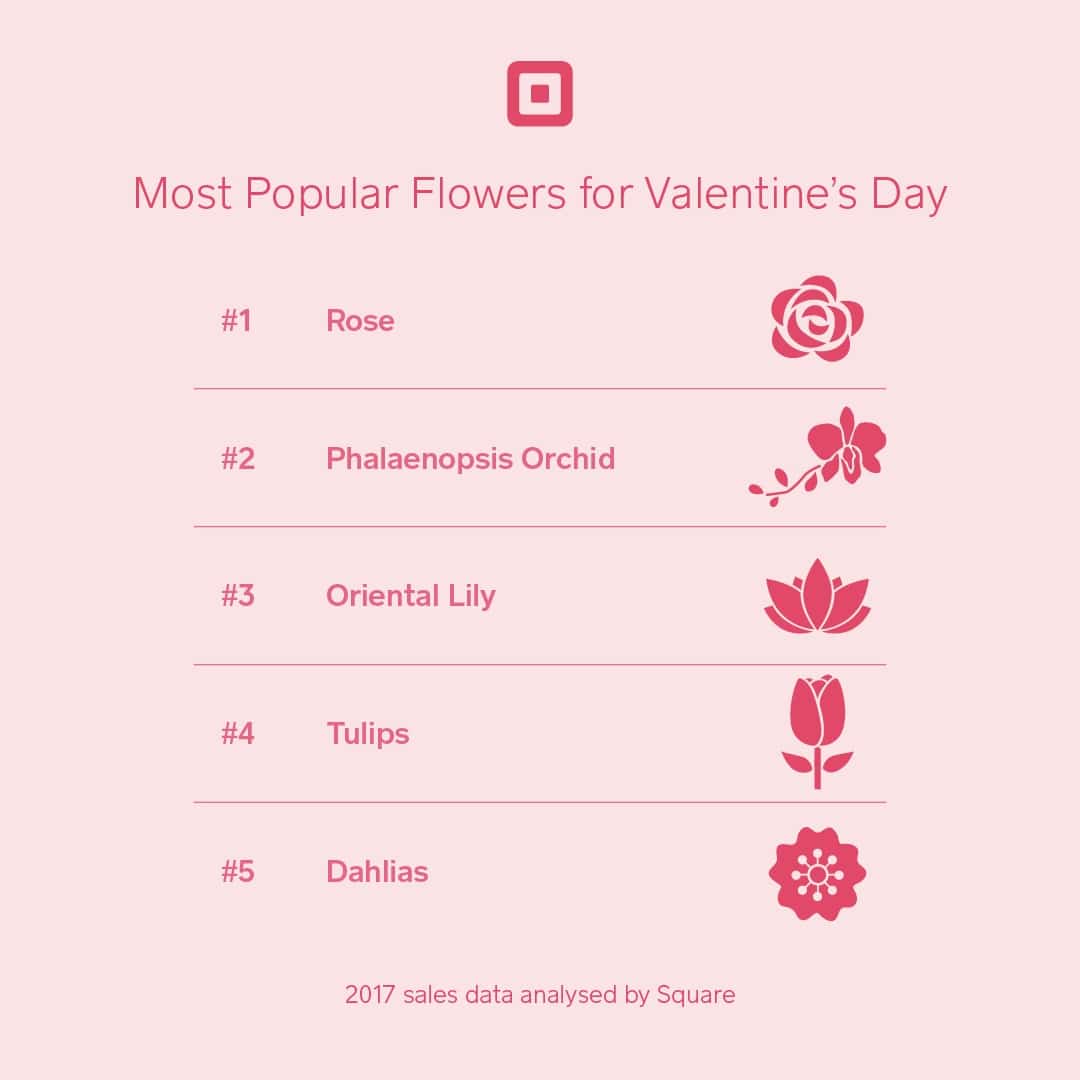 1. Roses (average spend per bouquet: $33.50)
2. Phalaenopsis Orchid (average spend per bouquet: $65.00)
3. Oriental Lily (average spend per bouquet: $45.00)
4. Tulips (average spend per bouquet: $15.00)
5. Dahlias (average spend per bouquet: $10.00)
With Valentine's Day being the single, busiest day of the year for many Australian florists, the ARA believe flower retailers are likely to work 48 hours straight to manage their increased orders and ensure there are no disappointed lovers on this special day.
Gerry Gerrard, CEO of Interflora expects approximately five million blooms to be delivered across Australia during the Valentine's Day period.
"While almost 85% of Valentine's Day customers are men sending flowers to their lovers, we are starting to see more women sending flowers to men. And as love truly blooms for all on Valentine's Day we are seeing an increase in flowers being delivered from men to men and from women to women," Mr Gerrard said.
As Valentine's Day this year falls on a week day, owner of Flo's Botanical, Vivien Hollingsworth believes delivery services will be in high demand.
"As couriers can't guarantee same-day delivery for late purchases on Valentine's Day, we're pushing pre-orders, advertising special Valentine's bouquets on our website and pre-booking our couriers for when we'll be busiest," she said.
A little bit of sparkle
Ahead of Valentine's Day 2018, PANDORA launched a global study revealing that 65% of women believe they receive better gifts from their Valentine when they drop hints. With only 33% of women admitting they drop hints, the results of this study have sparked PANDORA to help lovers by encouraging women to speak up, and men to take more notice of their partner's hints. The study is announced alongside the launch of PANDORA's Valentine's Day 2018 collection, offering a stunning collection of unique gifts.
The study, which interviewed over 7,000 men and women across seven countries and three continents, found that women consider jewellery the most covetable Valentine's Day gift. Therefore PANDORA is urging women to drop bigger and bolder
hints that won't go unnoticed to ensure they get the gifts they really want this year.
Afterbae Day
Post-payment service provider AfterPay are bringing back the love affair with Afterbae Day, offering customers to shop exclusive offers from Australia's most loved retailers online and in-store for 24 hours. With over 1.3 million users on AfterPay, this Valentine's Day we can expect to see an influx of customers shopping for a good bargain. Participating retailers include big brands such as The Iconic, JD Sports, Adairs, Tony Bianco, Glue Store, Seed and Sunglass Hut.
Love has no bounds
With love truly in the air, retailers are celebrating this month of love with a purpose. Levi's are not only celebrating love equality with their Pride collection, they are further providing global support to LGBTQ communities. From their pride collection, 100% of all net proceeds will go towards LGBTQ organisations around the world.
Also advocating for LGBTQ+ communities, is Kikki. K who are celebrating Valentine's Day with a purpose beyond our borders. Partnering with Amnesty International, $1 from Kikki. K's More Love Capsule Collection will be donated to the organisation who work to promote LGBTQI rights worldwide.
Marketing
Targeted campaigns for this widely celebrated holiday are a hot trend right now for retailers, and this is year is no different. Many retailers are offering Valentine's Day themed products. Not only putting a 'limited time only' stamp on these products, but also creating a sense of urgency for brand-loyal shoppers to get their hands on.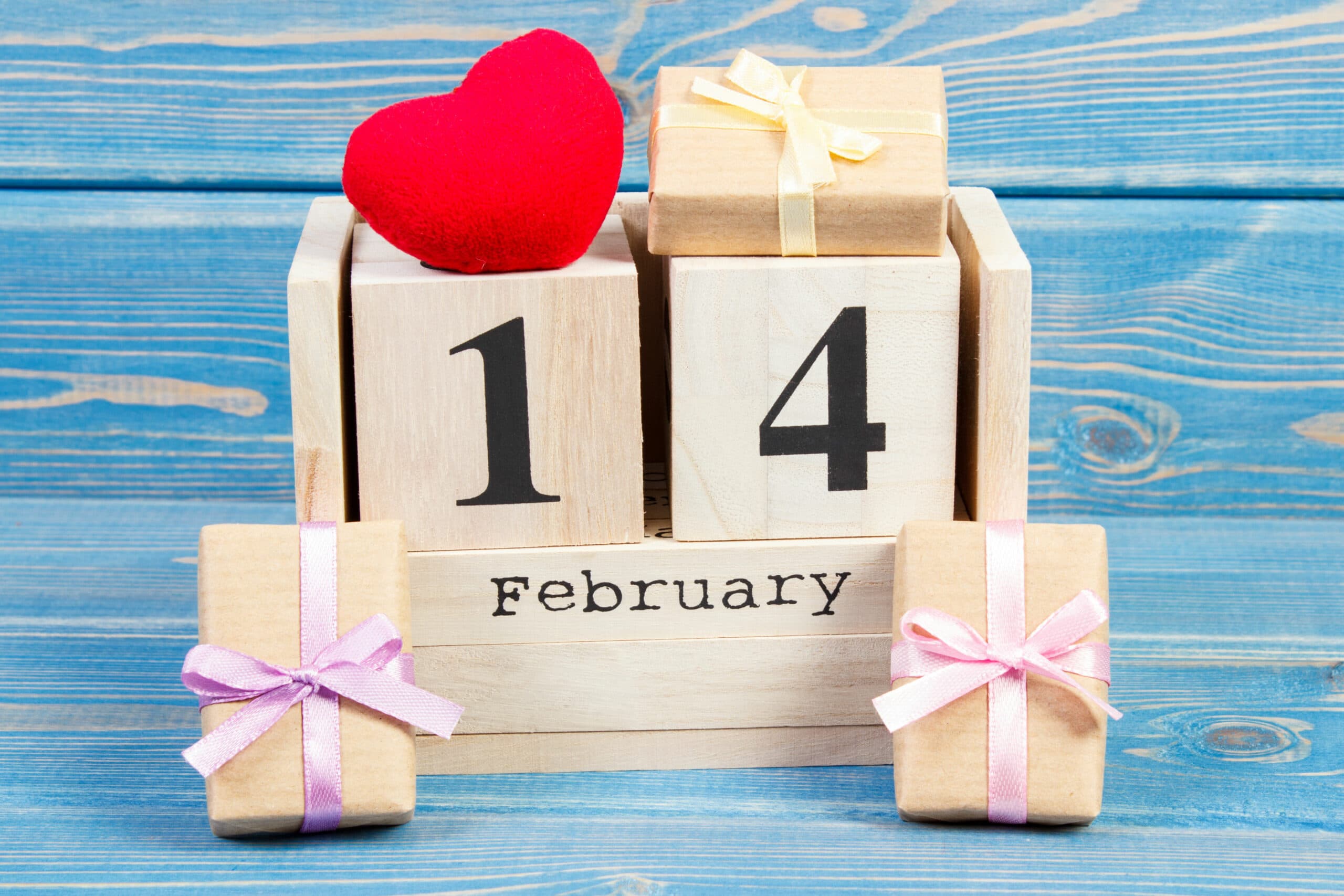 The key to a successful Valentine's Day marketing campaign is to make it as personable as possible. Valentine's Day gifting is all about meaningful gestures that come from the heart, and these should be replicated through online and in-store offers. As Valentine's Day falls in the middle of the week, retailers offering flexible trading hours and personalised gift wrapping stations for time-poor customers will see an increase in sales.
Although Valentine's Day is celebrated every year, the Australian Retailers Association (ARA) believe last year's same-sex marriage vote will see specialty retailers receive a bigger increase in sales leading up to the day. With so many gift options to choose from, the ARA are looking forward to seeing the positive effect this celebrated love affair will have on the industry and consumers as Valentine's Day is truly for all.