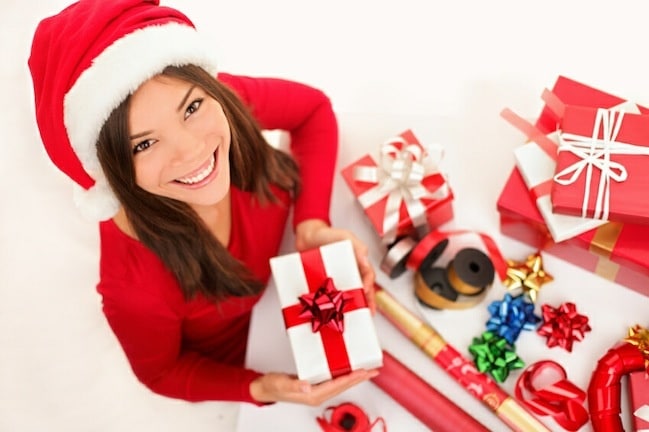 By Nicola Livingstone – Frontline Retail
It might only roll around once a year, but Christmas places enormous demands on your retail staff.
It's vital to be super-organised and mindful of staff stress levels in order to prep your business for the oncoming joys and terrors of a retail festive season.
Read on for tips to prepare for the whirlwind of activity which lies ahead.
Organise your staff roster
You need to ensure your existing employees are used to maximum effect over the Christmas period. Your rostering and staff schedules must be spot-on if you want your organisation to run like a well-oiled machine.
Christmas in retail means all hands on deck. It's not the time for experimenting with job roles, leaving gaping holes in your rosters, or allowing casual holidays among permanent staff. You need your best, most trusted employees in the driving seat, ensuring your business is firing on all cylinders.
When it comes to retail recruitment, while you might want to wait to fill any full time job vacancies until the relative calm of the New Year, be prepared to use some Christmas casuals if you need to cover urgent gaps in the roster.
Let staff know what's expected of them
Start preparing in October, and make sure all staff are kept in the loop and understand the importance of pulling together over the busiest times.
Schedule regular meetings with staff, spelling out what the demands will be. Send staff emails or newsletters displaying advance rosters and clear guidelines for employees to follow over the busy period.
Read on for tips to prepare for the whirlwind of activity which lies ahead.
Get your staff involved
Call for suggestions and creative ideas from staff regarding prepping your shop for the festive season. Make sure everyone has a chance to contribute. You might be surprised how much they have to offer – after all, they see customer reactions at close quarters, and are usually the first to hear complaints. So take their views seriously and show them you value their opinions.
Work out Christmas promotions
Get staff involved in your seasonal promotions, and make sure everyone is prepared. Who will dress the window? Does everyone know how to gift-wrap? Will staff be wearing Santa hats or festive uniforms and, if so, have you worked out your sizes and orders? What music will be playing in the background and will it drive your staff crazy? It might be worth consulting on this one – too many badly sung carols are not good for your employees' health!
Provide seasonal incentives for staff
As far as possible, make Christmas enjoyable for your staff too. Organise at least one get-together, along with small gifts. Place a regular supply of minced pies in the staff kitchen. Try some seasonal discount vouchers for staff to give to family and friends.
Lastly, does the store look and feel good? Make staff want to come to work in the morning. And remember, if employees are happy, there's a better chance customers will be too. Why not make it a retail Christmas to remember?
Nicola Livingstone
Frontline Retail