Under pressure to compete with international competitors, the tyranny of distance in Australia is a unique challenge for our domestic retailers. With many still operating central distribution centres, orders can travel thousands of kilometres to reach their destination. That's time and money retailers can't afford.
Customers today expect to get their goods delivered fast and affordably. If a purchase made online doesn't fit, they want to be able to exchange it at their closest store, plus they expect fast responses to enquiries, so your customer service team needs full order visibility across the entire omni-channel spectrum.
The question is – how do you balance customer expectations and profitability in an omni-channel world? The answer is local. And that's where in-store fulfilment comes into play. Retailers need to rethink their processes and technologies to transform their retail stores to act as mini distribution centres (DCs). Here's how:
Break down silos with new technology
In a customer's mind, they are one person and you are one brand, so they expect you to treat them the same no matter how they engage with you. Typically, in-store staff are only aware of their own processes and inventory because most companies run multiple databases and systems – it's near impossible for individual stores to think beyond their immediate locality.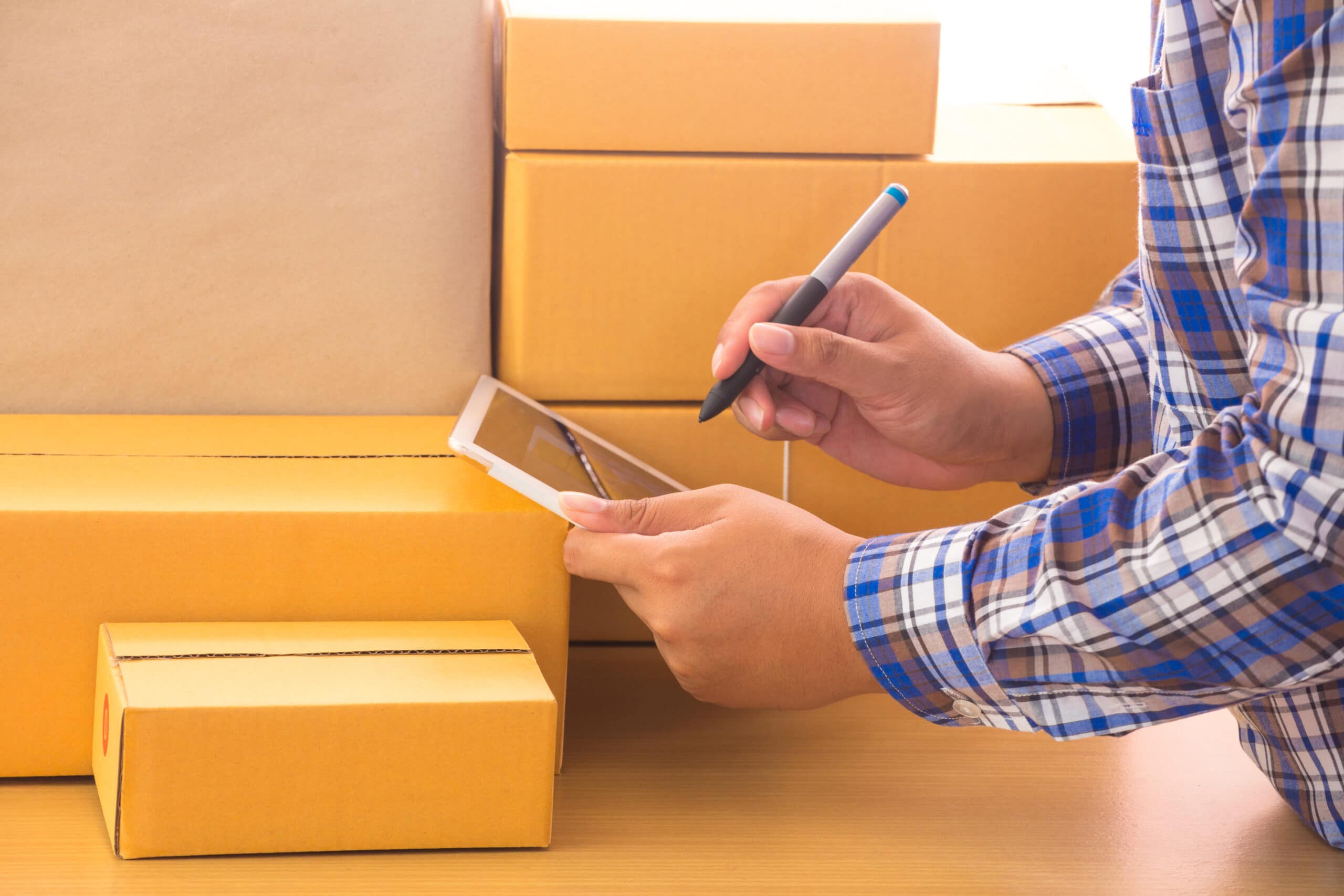 New technology is your best friend when it comes to breaking down silos and turning your retail stores into mini DCs. Good in-store technology will help you handle online fulfilment requests, Click & Collect, returns and provide automatic customer notifications, via email or text message.
Think globally, act locally – a single view of inventory
In-store fulfilment means cumbersome inventory systems have got to go. A simple, single view of inventory is essential. Let's say a customer visits your site, only to see an out-of-stock notification and buys that item from your competitor. A few weeks later, the regional stores are getting ready for the next season and need to clear the blue shirts to make space for white ones. So, they do an in-store sale, mark down the excess stock and sell them at a discount. If you had a single view of inventory across all your channels, the excess online orders could have been routed to your regional stores for them to ship to the customer at full price. Your systems must work together to ensure stock levels are accurate and updated in a timely manner. There needs to be balance between what's held centrally versus distributed, so that you can calibrate economies of scale in transportation with speed of availability to customers.
Go mobile to empower your in-store staff
In order to turn your stores into collection points and mini DCs, the process has to be user-friendly for your store associates. In-store mobile devices must be easy to use, providing the store associate with an on-the-spot view of everything to do with that product. This is vital to empower them to become part of the overall customer experience, have a better understanding of their place in the broader business, and ultimately enhance brand perception.
Turning your stores into mini DCs gives retailers the power where it's needed, to fill orders based on location. By applying this omnichannel approach you can reduce handling and transportation costs whilst maximising profits.
Fluent Commerce helps out-convenience the competition with distributed order management software. Customers in Australia and the UK include Woolworths, JD Sports, Big W, Samsung, Australia Post, Nine West, Bras N Things, French Connection, Ezibuy, Shaver Shop, MJ Bale, and Collect+. For more information, please visit fluentcommerce.com/