It seems obvious that retailers should be trying to reward customers who spend the most in their stores. So, why do so many supermarkets fail in this department, often punishing those customers with full trolleys by making them wait in long checkout queues? This factor has resulted in grocery shopping becoming a burdensome task for supermarkets' biggest spenders – so retailers must find a way to restore customer satisfaction, or risk their customer loyalty. One way to effectively overcome this issue, is to introduce a shop-and-go experience that is efficient, accurate and user-friendly.
Renowned as New Zealand's biggest grocery distributor with PAK'n SAVE, New World and Four Square, Foodstuffs is one of the country's largest organisations employing more than 30,000 people nationwide. As part of its drive to continually enhance the customer experience, Foodstuffs recently set out to update its self-scanning technology instore.
Challenge – Improving customer experience and loyalty
The challenge was to reach the next level of customer satisfaction and introduce a shop-and-go experience that is more efficient, accurate and user-friendly than ever before. Working in close collaboration with its partner Mobico, Foodstuffs selected Zebra's PS20 handheld scanners to support the roll-out.
Aldas Palubinskas, Managing Director of Mobico, has overseen all elements of the self-scan solution, including software development, implementation and maintenance of Zebra's handheld scanners. He explains, "PAK'n SAVE always fights for fair and wanted to provide a better service for their best customers. Mobico reviewed the situation with PAK'n SAVE and realised; If you have a gold pass when flying, you go through a gold check-in, but in a supermarket, if you have a full trolley you are treated less well than if you have a small basket where you can go through an express check-out."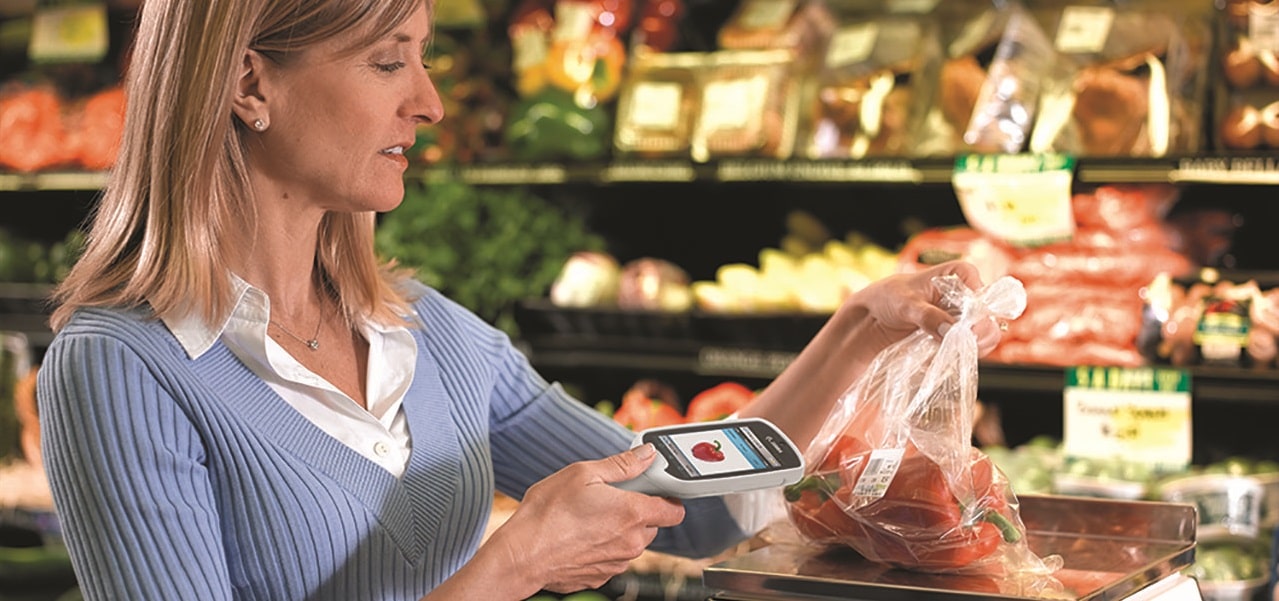 Solution
Zebra's PS20 has improved the self-scanning process to an unprecedented level, giving PAK'nSAVE shoppers total freedom to scan different supermarket items as they move through the store, making the in-store experience as fluid as possible.
The solution is a handheld point-of-sale system, which connects to the wireless network operating in each of the participating stores. The device stores transactions ahead of the customer reaching the till, and instantly brings them up at the point of payment. There are also built-in security mechanisms to minimise fraud, with scanning mistakes registering as beeps, just as they do at the till.
Results
Highly advanced self-scanners such as the PS20 drastically improve the shopping experience for customers. Customers can have complete control over their spending by scanning as they go and are not afraid of overspending. Zebra's PS20 also gives shoppers total freedom to do price inquiries on items where the price may not be clear, such as items in the freezer section, without having to ask an attendant. Furthermore, customers prefer to use store provided devices, as they are easier to use, don't drain their mobile phone batteries, and also keep mobile phones free for calls, online banking or web browsing.
The key benefit for PAK'n SAVE customers is saving time – the one commodity always in short supply. Some shoppers have saved as much as 30 minutes from each 'large shopping trip', by bringing their own bags and boxes so they can pre-select products, separating them into heavy items, cleaning products and chilled goods. Handheld devices allow shoppers to take complete control of their experience and remove double-handling.
Find out more about deploying scan-as-you-go systems in store to improve your customer experience – watch Zebra's PAK 'N SAVE case study here.
Zebra Technologies helps enterprises become as smart and connected as the world we live in. Real-time information (gleaned from visionary solutions including hardware, software and services) give organisations the competitive edge they need to simplify operations and know more about their business and customers.