The digital revolution is re-shaping the mystery shopping sector and what it can do for retailers.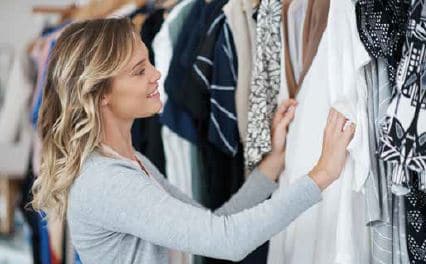 Mystery shopping has been used by retailers for decades to gauge staff performance, adherence to training, and provide objective feedback – but with the increasing influence of technology, is it still relevant?
According to Kate Gorman, National Account Director at customer experience agency, The Realise Group, there will always be a place for mystery shopping in the Australian retail landscape, particularly for large multi-site retailers, however, technology is adding new layers to the medium.
Ms Gorman says the impact of technology has been two fold, influencing how data is collected, as well as insights and reporting capabilities.
"Technology has really changed mystery shopping in terms of the speed, data accuracy, and the insights you can get," she says.
"Data can be collected nowadays with smartphones with a GPS time and location stamp. Photos can also be uploaded, and photos speak a thousand words and help bring the data to life for a retailer.
"From an insights and capability capacity, reporting is much more flexible and interactive, which means a retailer can access the key trends and drill down by state, area, or store level to find out what
needs to be done and where."
A common misconception is that mystery shopping is a measure customer feedback, however, traditionally, the primary purpose of mystery shopping is to gather objective feedback on how shop floor staff are delivering on the brand standards they are trained for.
It's used to collect information to identify training needs within the business, however, new methodologies are changing the old scope of mystery shopping to include a stronger focus on customer feedback.
"Although we're a little bit behind, in the US and UK mystery shopping is no longer just about what staff are doing – it's about understanding what customers think and if training standards are aligned to the things that are important to the customer.
"At a head office level, there are standards such as add on sales that are important, but to the customer, that's not so important. What's important to the customer might be the level of friendliness or product knowledge, so it's important to get the balance right and measure both sides.
"What we're really noticing now is more businesses understanding the power of hearing the voice of their real customers and what matters most to them. Clients are looking to have both mystery shopping and voice of the customer programs to complement each other and give both sides of the coin."
Voice of the customer criteria tracked may include net promoter scores, satisfaction, or likeliness to return.
Despite the new focus on both objective and subjective customer feedback, Ms Gorman says blending both into the same program is a common mistake made by retailers.
"People think they can collect real customer feedback via their mystery shopping programs. The flaw with that is the mystery shopper is not a normal customer in that they have been trained and braced
in terms of what that retailer's standards are. To ask them to give a score on their likelihood to recommend is meaningless because they've already been told what their experience should be."
Realtime customer feedback company, truRating, agrees that the mystery shopping industry is looking at new ways to gain insights into customer experiences.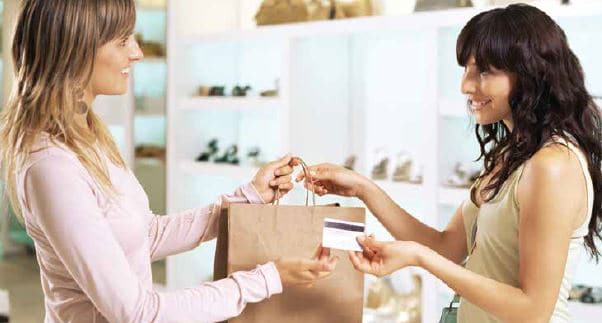 "Mystery shopping can be used to get into the nitty gritty, while realtime feedback can help make meaningful decisions about how the customer experience should change in a way that
represents the majority of customers,"says truRating Head of Asia-Pacific, Sophie Jillings.
"We've found that happy customers spend 21 percent more. If you can find out what your customers don't like and change it, you can increase revenue in the process."
Another thing retailers should be mindful of is including verbatim questions in mystery shopping reports. This ensures staff aren't receiving mixed messages between shopper opinion and effective feedback.
"Sometimes a shopper might have answered the questions correctly, that a store didn't do this or that, but the overall comment might be quite positive, and that can send conflicting messages to store managers who don't understand the difference between the two," says Ms Gorman.
Retailers should also be aware of the best way to use the information that is derived from a mystery shop.
"If you're just collecting data for data's sake and for a report at the end of the month, then mystery shopping probably isn't a good investment for you.
"The best retailers are those that are acting on the data as it is coming in, watching for trends, and putting plans in place for training. They put incentives around questions they want to lift the standard of, so it's about making the data actionable," she said.
"Good retailers also understand that the brand experience isn't limited to bricks and mortar and extends to online, and the experience instore can impact how a customer feels online and vice versa.
"If retailers do operate online or have click and collect delivery, mystery shopping is a really good way to measure that those processes are occurring the way they should be.
"The benefit of mystery shopping is to make sure you're getting consistency of brand experience right across the network. It's not a spying tool to catch staff doing the wrong thing, but instead can be the basis of an incentive or recognition plan to reward staff based on financial metrics or customer feedback data."
*This article first appeared in the May 2016 edition of the ARA's The Retailer magazine.