South African retail group, Mr Price, makes Australia its first international market – here's a look at its local presence.
South African and Australian retail has developed strong links over the last decade and a half, and that tie has grown ever stronger in the last 18 months, most recently, with the opening of Australia's first Mr Price store.
South Africa made its first major foray into Australia with the purchase by Metro Cash & Carry of supermarket wholesaler, Davids, in 2000, which has since morphed into the Metcash and IGA alliance.
Other notable South African Australian tie ups include SA's Woolworths ownership of Australian fashion label, Country Road, which in 2014, was strengthened by its purchase of iconic Australian department store, David Jones.
Mr Price's October opening at Melbourne Central and Eastland Shopping Centre Ringwood, both in Victoria, are the first of several Australian stores planned for the value retail group.
Both stores, known as MRP in Australia, span 1000sqm and carry the brand's own labelled range of fashion and apparel for men, women, and children.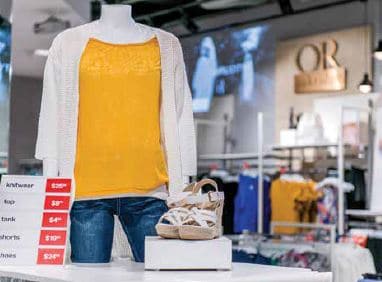 Founded in 1885 in Johannesburg South Africa, Australia is Mr Price's first foray outside of Africa, although it has more than 1150 stores across South Africa, Botswana, Namibia, Tanzania, Malawi, and Kenya, where its portfolio includes apparel, sports and homewares.
In Australia, MRP will initially focus on apparel, with the potential rollout of sports and home stores at a later date. For now though, the business's focus is on securing a foothold and following in Australia, with around 10 stores expected to open on the eastern seaboard over the next three years.
The company has stated that it will valuate the current two store's performance following the Christmas and January sales period before going ahead with further stores.
A dedicated Australian online store has launched in addition to its Victorian bricks and mortar presence, with strong Australian online sales the original catalyst for the brand's local opening.
The Melbourne Central MRP store was designed by the UK's Dalziel & Pow, who are also responsible for David Jones' new look under SA's Woolworths Group.
Dalziel & Pow has worked with Mr Price for more than five years, most recently on its flagship V&A Waterfront store in Cape Town in 2014.
The Australian concept focuses on introducing the brand to Australian customers unfamiliar with its heritage, as well as making a bold impact in the shopping mall.
Inside the Melbourne Central store, a large format digital screen showcases the brand's fashion films within the shopfront, while inspiring fashion vistas are achieved by leading with display and presenting raised VM.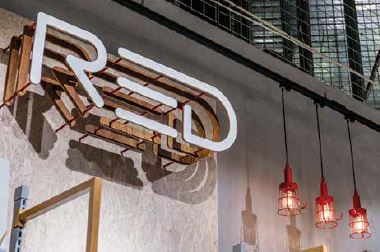 The hierarchy of brands within the store has been rebalanced to allow the overall MRP identity to dominate, enhancing the feel of being a branded house rather than a house of brands. An urban, unfinished surface acts as a unifying backdrop throughout the store, with sub-brands layered onto this. In the kids department, for example, a South African illustrator has been commissioned to design original cartoons.
Hot spots are located within the shopfront to show customers the latest looks across all the brands, while smaller capsule displays support the navigation and sub-brands.
Services instore include click and collect, and several seating areas for shoppers to relax.
It is understood that Mr Price is exploring further overseas opportunities for expansion beyond Australia.
This article first appear in ARA's The Retail Magazine's February 2016 edition.