Mobility is influencing customer behaviour and retailers are faced with embracing this change or becoming extinct. Mobility is integrated into our day to day lives and expanding the power it brings to the everyday shopping experience is now commonplace.
In store, Australian consumers want a faster experience complimented by customer-service enhancing technologies. With recent SOTI research finding that 64% of consumers choose to visit a store to buy a product there and then, the importance of using technology to ensure 'immediacy' is critical to physical retail stores today.
It is important to look at how the retail landscape has changed, so retailers can transform their business and meet customer demands.
Changing landscape
The retail landscape has changed dramatically in the past 10 years, with the introduction of internet retailing followed by the revolution in smart devices including phones, tablets, beacons, scanners and more, continually changes our shopping habits. The pace of traction is highlighted by the fact that in 2017, one in five online purchases were made from a mobile device.
Consumer demand for technology has also made its way in-store, with a recent SOTI consumer survey revealing that more than half of Australian consumers are more likely to shop in a store that integrates technical solutions into the overall shopping experience. Additionally, 45.5% of consumers believe that handheld mobile devices provided by store associates that can display stock balance, product pricing and stock levels both online and at other stores provides them with a better shopping experience.
The research also showed that to make the acquisition of goods as efficient as possible, Australian consumers prefer stores that incorporate technologies that automate the purchasing process. More than half (52%) of respondents indicated a preference for retail stores that incorporated self-service technologies and made retail purchases faster and easier. A further 36.7% of consumers highlighted a preference for stores with queue-busting technologies like mobile payment devices, to avoid checkout congestion.
Stagnant technology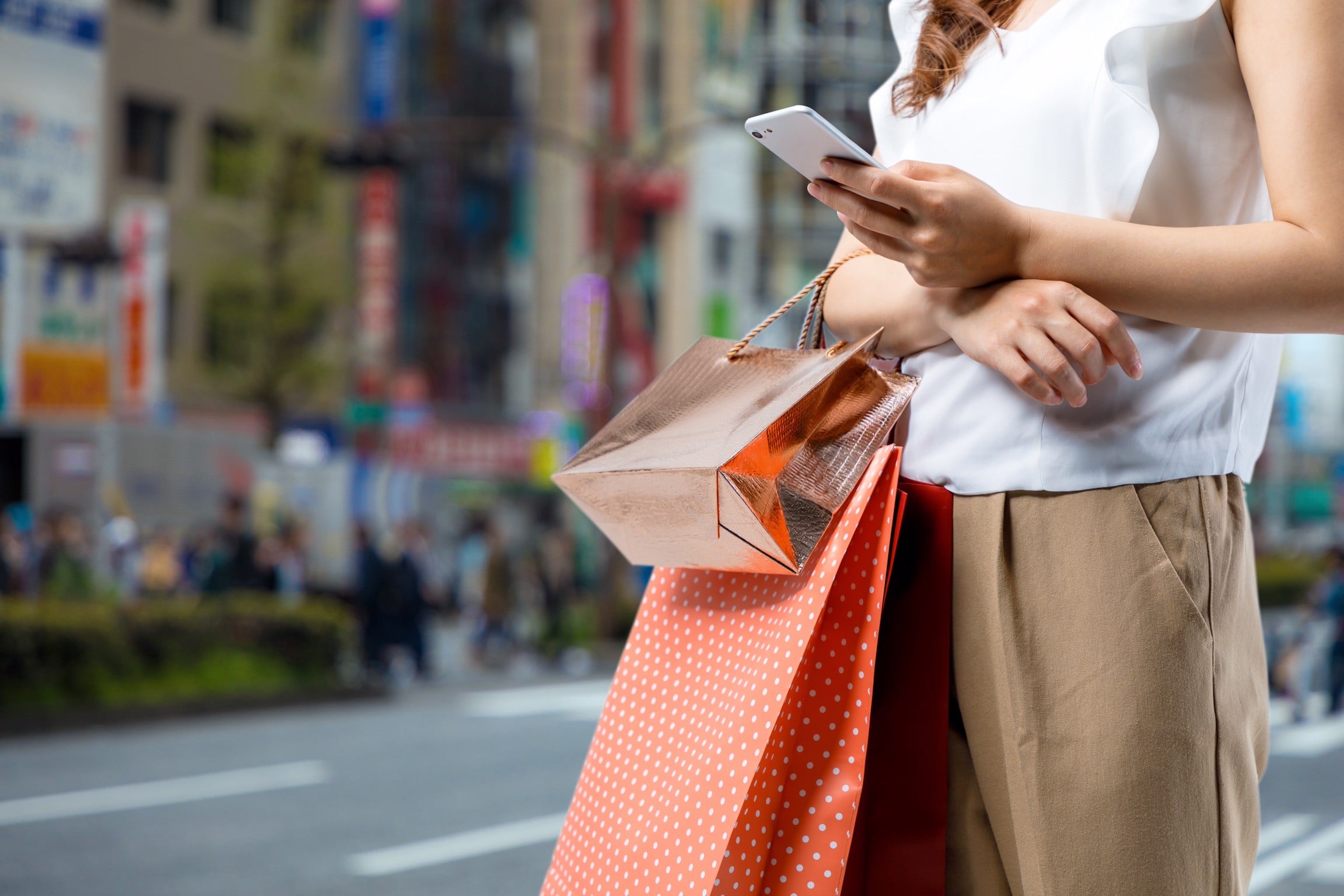 While consumer technology advanced, in-store mobile technology in many cases did not progress at the pace of new technology. Retailers were in many cases sticking to more traditional technology from a small number of suppliers.
Meanwhile, smart devices such as tablets have shown the world that mobile devices can be agile, easy to use and functional, while also being stylish. These new technologies have pushed the boundaries of mobile technology and disrupted the market. Yet, many retailers are still holding back.
Retailers holding back but consumers are ready
It is certainly not the technology that is holding retailers back. We now have agile mobile technology including phones, tablets, beacons and scanners that meet consumer demands. However, the one element that may be proving a challenge is the correct mindset.
While retailers may want to embrace new technology, it seems they may fear that by implementing technology too quickly, customers may reject the change, resulting in lost sales. However, this mindset is what could be the actual cause of loss of sales, as consumers are more than ready for this new technology.
Above all, consumers desire in-store technology that saves them time. Retailers need to understand that consumers are shopping differently than before, and technology needs to be integrated to meet their needs and desires. Consumers clearly want the most convenient technology solutions in-store and may grow increasingly frustrated with retailers who don't meet their needs in this way.
To keep up with these technology movements, retailers need to still think bigger and not let out of date thinking hinder their innovation. They must follow the lead of industry pioneers, such as Amazon, and not take what they do daily for granted. They must look to disrupt the market, break down the barriers and take the next step.
Michael Dyson is the Managing Director at SOTI, the world's most trusted provider of mobile and IoT device management solutions. SOTI's innovative portfolio of solutions and services provide the tools organisations need to truly mobilise their operations and optimise their mobility investments. SOTI extends secure mobility management to provide a total, flexible solution for comprehensive management and security of all mobile devices and connected peripherals deployed in an organisation. Learn more at soti.net