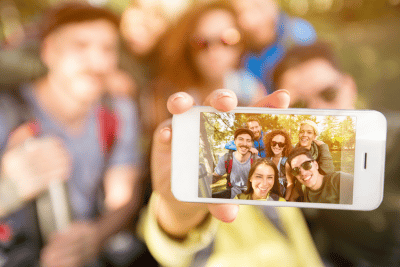 By Fran Ereira, VP APAC at Temando
Just like its popular predecessor Gen X, 'millennial' (a subset of Gen Y) is a demographic that is coveted by companies and brand marketers the world over for challenging the definition of culture, creation, and consumption.
As digital natives, millennials are interacting and creating with technology in ways we've never seen before, and with much success – case in point, arguably the most well known millennial of them all, Mark Zuckerberg of Facebook. But what does this seismic shift towards technology mean for retail?
Well for one, the sophisticated level that millennials use technology gives rise to a tension where traditional concepts falter to agile innovation, affecting consumer behaviour. In no other place is this tension felt more than in e-commerce, where almost half of Australian millennials shop at more than twice a month.
Unsurprisingly, this level of consumption is much higher than any other demographic, and is an opportunity for retailers to demonstrate their ability to adapt to the changing landscape. Speaking with our Australian clients of all sizes, from Toys 'R' Us to Bronze Snake, I've learnt that data leads to success. So, I'd like to share with you our top three key findings from polling Australian millennials about their online shopping habits to help you along your way:
Three quarters of millennials e-shop locally
Contrary to popular belief, our millennials are great supporters of local online shops. Clothing and accessories top the list of items bought online at a significant 74 percent, followed by electronics and appliances at 39 percent, and books and stationery at 37 percent.
Flexi shipping is crucial to millennials
Hyper local (one to three hours) and guaranteed weekend or after hours shipping is the highest requested delivery option from our local millennials, yet they're only offered by a small number of retailers. With over 40 percent of millennials willing to pay a premium for these services, shipping options is an opportunity for retailers to close that customer service gap in a cost effective way.
95 percent of millennials want easy online tracking
An overwhelming majority of local millennials want to have the ability to track deliveries easily online, yet only one in six Aussie retailers offer this. Text, SMS status updates and route changes are the tracking features that holds the highest level of disparity between millennials and retailers.
Working in the shipping and fulfillment space, I have seen how small technological improvements can have a huge impact to e-commerce. The wins are twofold: firstly, customers are happy about shopping at your online store as they get value out of it, and secondly, you reduce friction with your back end operations resulting in better efficiency at lower costs. I hope this insight will give you a clearer understanding of how to adapt to the way that millennials consume, and may it guide you in your eCommerce strategy. Find out more about what we've uncovered about Australian millennials by checking out the infographic, 'We Are Millennial'.
PS: I'm excited to present the Temando Multichannel Retailer of the Year at the 2016 eftpos ARA Retail Awards on 10 August – let's chat about your innovative approach to marketing to millennials if you're also attending.
Fran Ereira is an executive management leader with two decades of commerce experience, currently at the helm of Temando as Vice President APAC. Temando is an Australian founded technology company helping retailers drive shopping cart to delivery optimisation via an intelligent platform addressing end-to-end shipping and fulfillment. Connect with her on LinkedIn.